Think you're immune to hangovers? Perhaps you believe you have a magic combination of food and water that can prevent a night of heavy drinking from turning into a blistering headache and sour stomach the next day.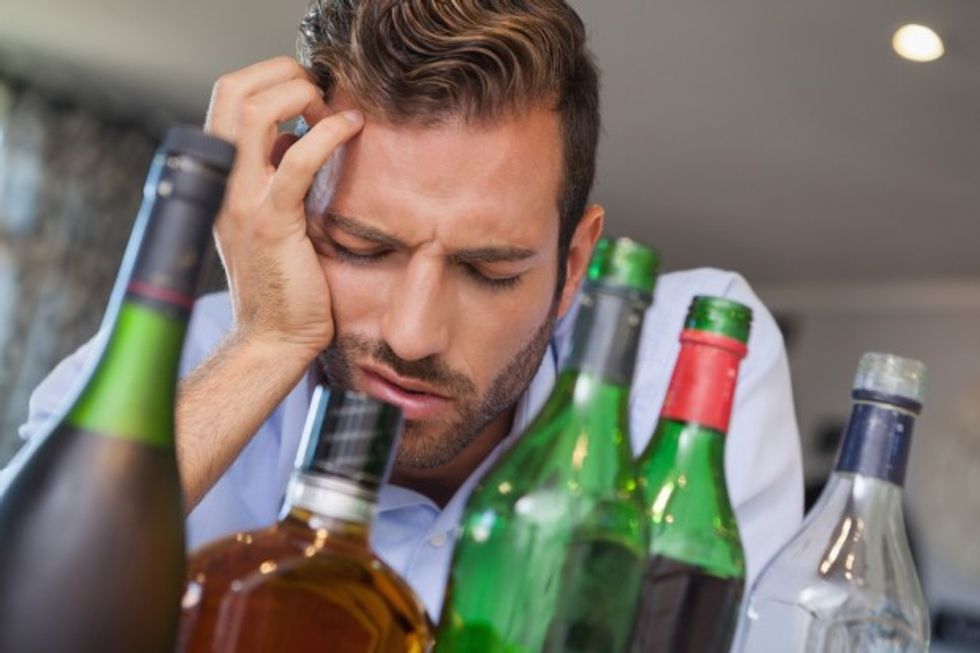 Photo credit: Shutterstock
However, a new study says there's neither an immunity nor will food and water spare you if you've gone past your limit.
Nearly 800 Canadian students were surveyed about their drinking habits and subsequent hangovers over the course of a month.
Those who said they didn't experience any hangovers, which was the majority of those in the survey (79 percent), had blood alcohol levels of less than .10 percent, the researchers found. To put that into perspective, the legal limit for driving, depending on what country you're in, ranges from .05 percent to .08 percent.
"The majority of those who in fact reported never having a hangover tended to drink less, perhaps less than they themselves thought would lead to a hangover," Dr. Joris Verster, the lead author of the study from Utrecht University, said in a statement.
The researchers then asked over 800 Dutch students about their last bout of heaving drinking and how they would rate their hangover afterward, if they experienced one. The respondents were questioned whether they ate food or drank water after drinking as well.
"Those who took food or water showed a slight statistical improvement in how they felt over those who didn't, but this didn't really translate into a meaningful difference. From what we know from the surveys so far, the only practical way to avoid a hangover is to drink less alcohol," Verster said.
These findings counter many of the popular hangover-prevention techniques out there.
"Drinking water may help against thirst and a dry mouth, but it will not take away the misery, the headache and the nausea," Verster told BBC News, explaining that it's more than a dehydration issue. "[...] we know the immune system is involved, but before we know what causes it, it's very unlikely we'll find an effective cure."
Acknowledging the limitations in the survey, Verster said going forward with this information researchers will conduct controlled trials.
The research, which has not yet been published in a peer-reviewed journal, was presented at the European College of Neuropsychoparmacology conference over the weekend.
—
Front page image via Shutterstock.