Worried that Russia is heading toward an "enhanced" military buildup in Syria, Secretary of State John Kerry on Saturday warned Russia's foreign minister that such a move would "further escalate the conflict" in the warn-torn country.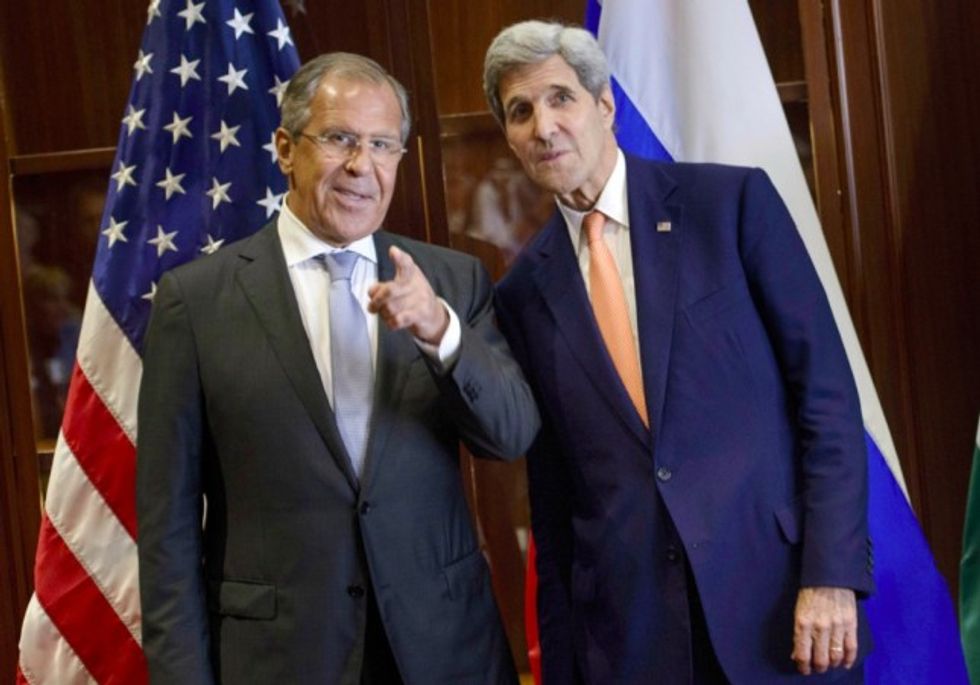 In this August 3, 2015, file photo, Russia's Foreign Minister Sergey Lavrov, left, and U.S. Secretary of State John Kerry, right, talk before a trilateral meeting, in Doha, Qatar. The successful conclusion of a nuclear deal negotiated between Iran and six world powers appears to have quietly touched off a process of regional recalibration that potentially could affect the four-year-old civil war in Syria. It is too early to say whether the flurry of diplomatic activity of the past two weeks would yield results. Any attempt at finding a peaceful solution is bound to collide, once again, with the thorny issue of how to deal with Syrian President Bashar Assad. (Image source: Brendan Smialowski/Pool photo via AP, File)
Kerry discussed the issue in a phone call with Sergei Lavrov, Agence France-Presse reported, citing the State Department.
"The secretary made clear that if such reports were accurate, these actions could further escalate the conflict, lead to greater loss of innocent life, increase refugee flows and risk confrontation with the anti-ISIL coalition operating in Syria," the State Department said, according to AFP.
Follow-up discussions are slated to take place in New York later in September, the State Department added.
More from AFP:
The New York Times reported that Russia has sent a military advance team to ally Syria and was taking other steps that Washington fears may signal plans to vastly expand its military support for President Bashar al-Assad.
Read the complete report from AFP here.
—
Follow Dave Urbanski (@DaveVUrbanski) on Twitter