Matt Drudge on Monday offered a theory on why there are no Democratic presidential debates scheduled until October, asking whether DNC Chair Debbie Wasserman Schultz intentionally delayed them because she is hoping Vice President Joe Biden throws his hat in the race.
"Debbie Wasserman Schultz secretly rooting for Biden? Why she delayed debates?" the Drudge Report founder and publisher asked.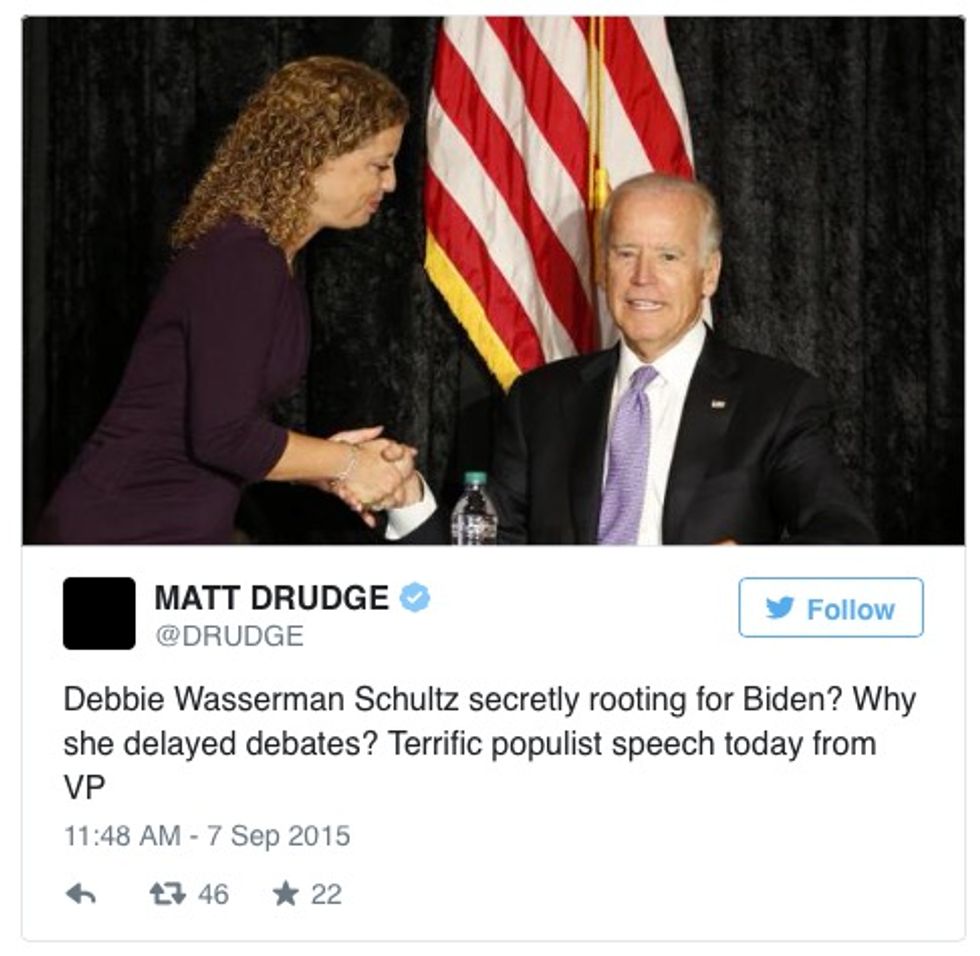 Image source: Twitter
Drudge also referenced a speech Biden delivered Monday to a crowd of organized labor. At the event, attendees chanted "run Joe, run!" The vice president is still considering a 2016 run for the White House.
"Terrific populist speech today from VP," Drudge wrote.
The DNC has come under fire from members of its own party for limiting the amount of debates and choosing to hold the first event in October. Former Gov. Martin O'Malley has heavily skewered the move, suggesting it was done by Washington insiders who hope to aide Clinton in winning the nomination with little fight.
—
Follow the author of this story on Twitter and Facebook: