A bitter battle is unfolding at a historic New York City church amid a lawsuit that was filed by a "ruling elder" against an interim pastor who he's accusing of a variety of improprieties, including the use of "four-letter words" during sermons.
But Church of the Covenant Pastor Cornell Edmonds told the New York Daily News last week that the claims waged against him by church treasurer Gregory Reid are "baseless" and that he has conducted his work with the "utmost integrity."
Reid is asking that Edmonds be fired from his position at the church — which is located in the heart of Manhattan and is part of the Presbyterian Church (U.S.A.) denomination — and that he be forced to pay damages toward the church deficit, which court papers claim is $70,000, up dramatically from an expected $7,629.
Both the "ruling elder" and the pastor are reportedly attorneys by trade.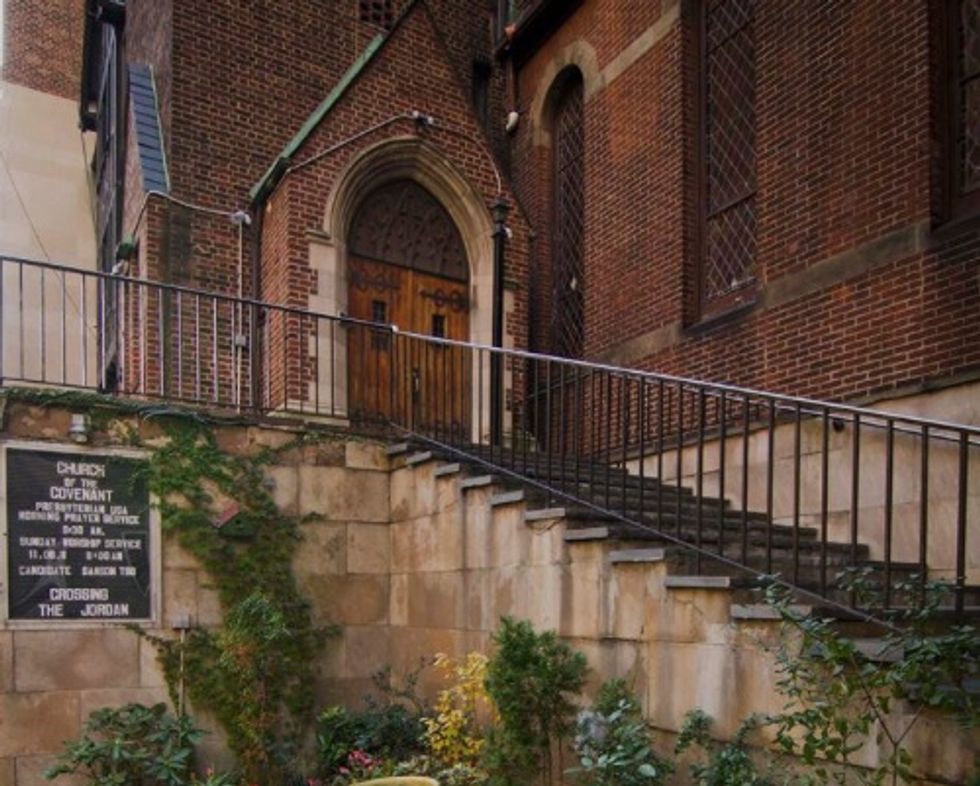 Church of the Covenant/Facebook
In addition to the claim that Edmonds used four-letter words, Reid charged that the pastor frustrated people by removing the words "God is Love" from the church sanctuary, and said that he rarely made visits to the dying and elderly.
Reid also charged that people left the church over sermons that also included stories about killers and drug dealers who he had represented as a lawyer, the Daily News reported.
But Edmonds, who became interim pastor in 2014, has a very different story, saying that he has done nothing wrong.
"I have absolutely nothing to hide," Edmonds told the New York Post. "There is nothing nefarious."
A request for additional comment from the church and Edmonds has not yet been returned to TheBlaze.
Photo Credit: ShutterStock.com
Reid's $1 million lawsuit against Edmonds was filed in Manhattan Supreme Court, the Christian Post reported.
Both Reid and Edmonds were quoted in a 2014 DNAinfo article detailing the destruction that Hurricane Sandy caused inside of the historic church; it took the church more than a year to make repairs, with Edmonds later expressing hopes for brighter times ahead.
"We are a nearly 150-year-old mission church, pregnant with history, that is now eager to make a bold claim upon our future," Edmonds said at the time.
(H/T: New York Daily News)
Follow the author of this story on Twitter and Facebook: