Ariel Jackson says she had never seen a Black Widow spider before – until she found one in her grapes.
Jackson had just gotten home from grocery shopping at a Troy, Michigan, Walmart when the large spider crawled out of hiding as she was washing the grapes.
As you might imagine, Jackson was terrified.
"I've never seen one before in person and then here it is, 'hi!'" she told WXYZ-TV.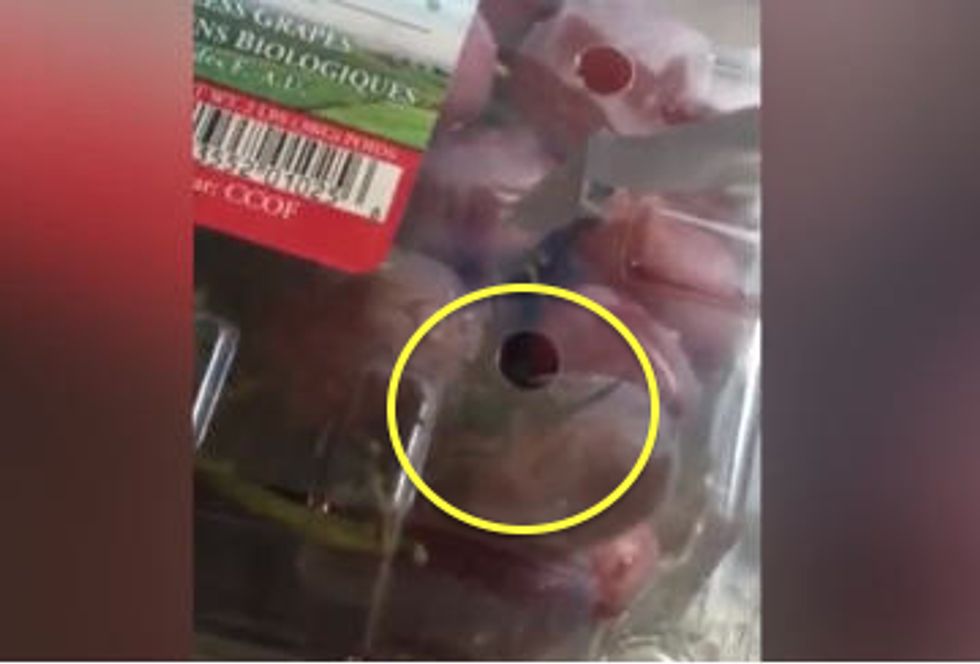 Image source: WXYZ-TV
Jackson said she then called 911, and the dispatcher told her to just kill it.
"And I'm like 'me? You want me to kill it?'" Jackson said.
Jackson's brother and boyfriend eventually killed the spider, but the scary incident has taken a toll on Jackson, even to the point where a spider web caused her to jump out of her seat while telling her story to WXYZ-TV.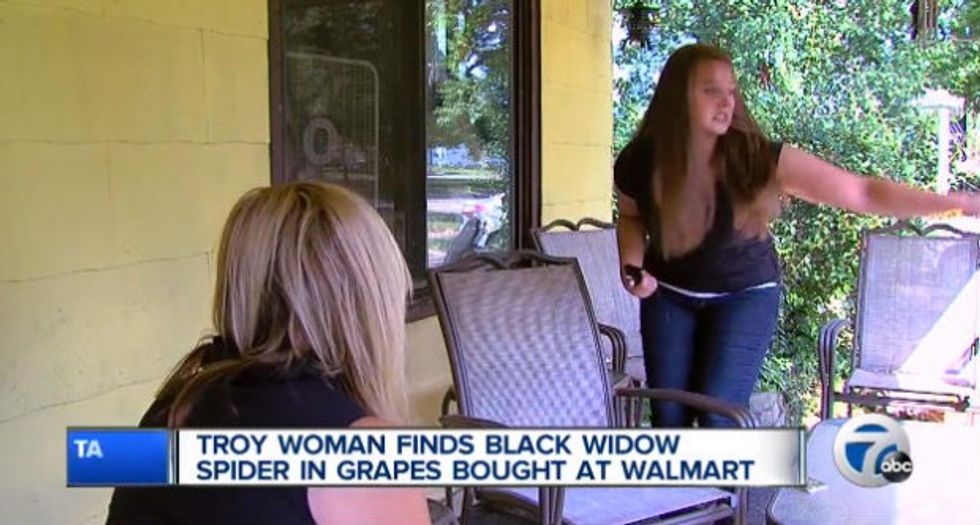 Image source: WXYZ-TV
Jackson called the Walmart store where she purchased the grapes and was told to bring her receipt back for a refund. Walmart's corporate office later issued a statement, saying that it it takes all food safety issues seriously.
"We are working to investigate all aspects of this allegation and taking appropriate measures to fully understand what may have happened. Our stores have procedures in place to help ensure products meet our high expectations for fresh, quality food," a statement read.
(H/T: WXYZ-TV)
–
Follow Jon Street (@JonStreet) on Twitter