Defiant Kentucky clerk Kim Davis, who continues to be detained at the Carter County Detention Center in Grayson, Kentucky, over her refusal to abide by a judge's order that she grant same-sex marriage licenses, delivered a message to the public on Monday.
Davis has reportedly been reading her Bible since entering the jailhouse last week, and according to Harry Mihet — one of her lawyers with the Liberty Counsel — she has been incredibly moved by her supporters, asking him to share a Bible verse with the public on her behalf.
"She had been reading her Bible and wanted to share a Scripture with the public from 2 Timothy 1:7-8, which says, 'God did not give us the spirit of fear, but of power and love and self-control. Therefore, do not be ashamed of the testimony about our Lord, nor of me his prisoner, but share in the suffering for the gospel and the power of God.'" the statement read.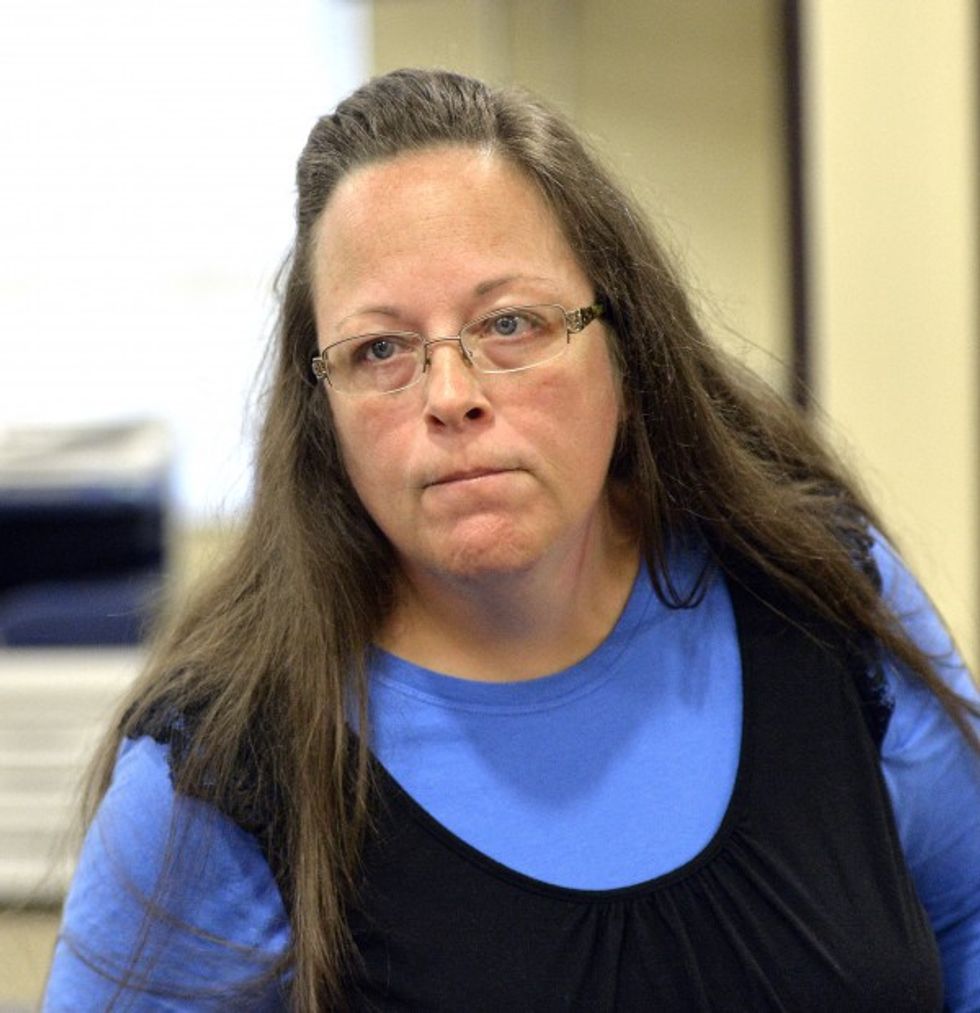 Rowan County Clerk Kim Davis listens to a customer following her office's refusal to issue marriage licenses at the Rowan County Courthouse in Morehead, Ky., Tuesday, Sept. 1, 2015. (AP Photo/Timothy D. Easley)
Mihet said that his visit with Davis was "amazing" and that she appeared to be completely at peace, as she has doubled down in recent days on her decision not to abide by a court order — one that has landed her behind bars after being found in contempt of court.
"I had an amazing visit with Kim. She exudes gentleness and is at peace. Her spirits remain high," Mihet said. "She was brought to tears when she heard that so many people outside the jail and around the country are praying for her."
News of the jailhouse visit came as her lawyers filed an emergency appeal for her release. Davis' legal team also appealed to Democratic Gov. Steve Beshear, though there is little indication that he will step in to remedy the situation, saying that the matter is between Davis and the courts.
Republican presidential candidate Mike Huckabee, who has fiercely defended Davis, is also scheduled to meet with her in jail on Tuesday.
Davis' detention has sparked fierce debate over whether public officials should be granted religious accommodations when it comes to same-sex nuptials.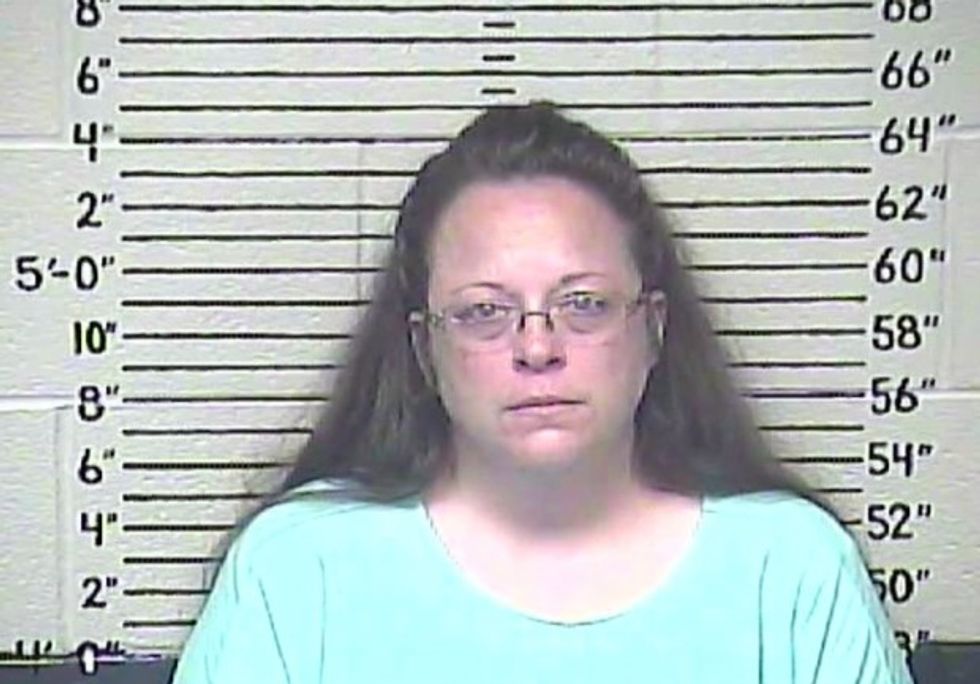 This Thursday, Aug. 3, 2015 photo made available by the Carter County Detention Center shows Kim Davis. (Carter County Detention Center via AP)
Supporters of Davis plan to amass outside the jailhouse at 2:30 p.m. on Tuesday for a press conference, which will be followed by a 3:00 p.m. prayer rally.
Read more about Davis' battle here.
Follow the author of this story on Twitter and Facebook: