The organizers behind the Paralympics, which will take place in Rio de Janerio, Brazil, just after the 2016 summer Olympic Games, put together a video to show just what these athletes are made of.
Filming gym goers with hidden cameras, the video shows the reactions when a man with dwarfism walks into the weight room, when a man with a prosthetic leg heads toward the treadmills and when a blind woman takes to the judo floor.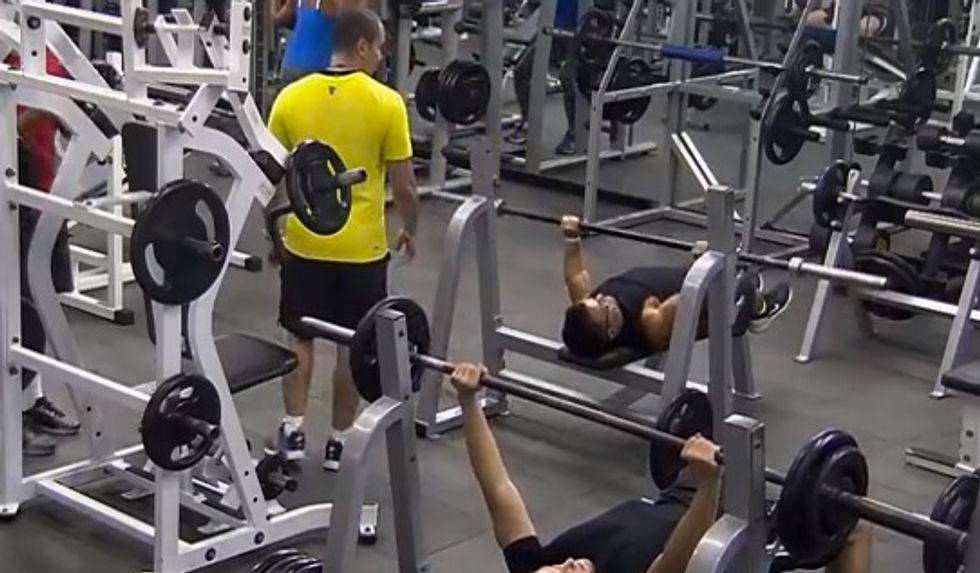 Powerlifter Luciano Dantas can bench more than twice his own body weight. But before seeing him do it, gym goers threw him a few surprised looks. (Image source: YouTube)
"More than simply a social experiment, this action is proof that when you watch these athletes up close, you really will be amazed," the video's creative director Felix del Valle with Ogilvy Brasil said in a statement.
Just watch as gym goers swap one surprised face for another when they see these athletes perform:
(H/T: Reddit)