Things seemed to get tense after accused murderer Antonio Beatty entered a North Carolina courtroom and turned to victim Carlton Whitley's family behind him.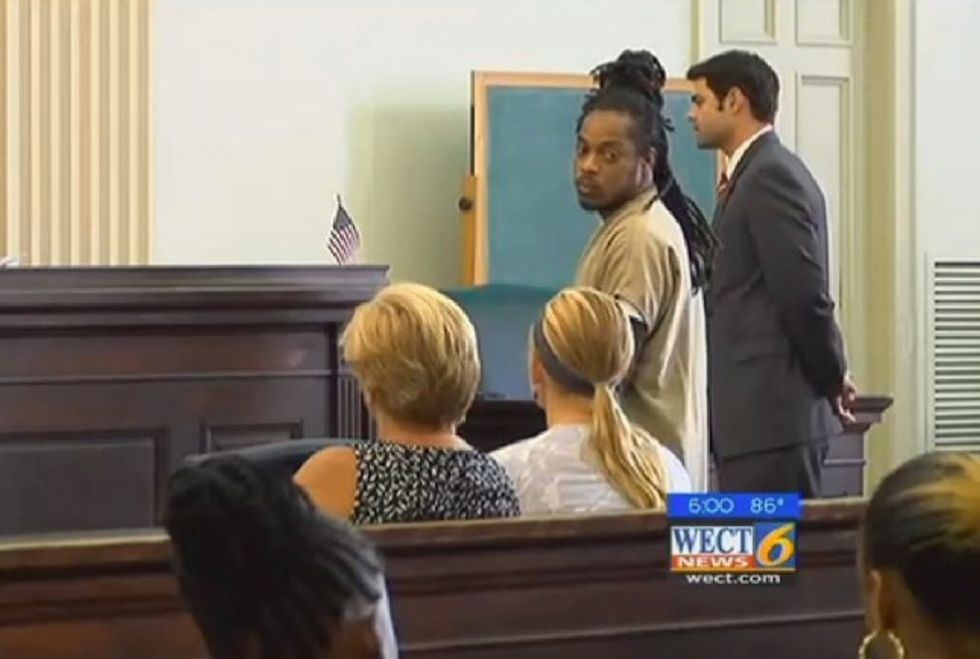 Antonio Beatty (Image source: WECT-TV)
The 21-year-old flashed a smile.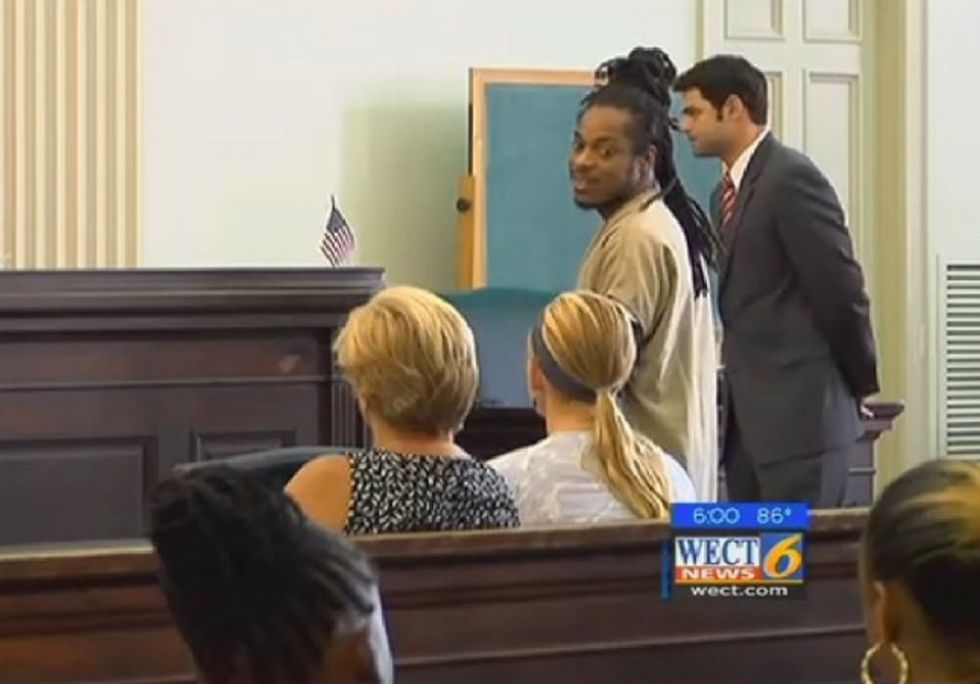 Image source: WECT-TV
But that was nothing compared to what he did on his way out of court Tuesday — he stuck his tongue out at them.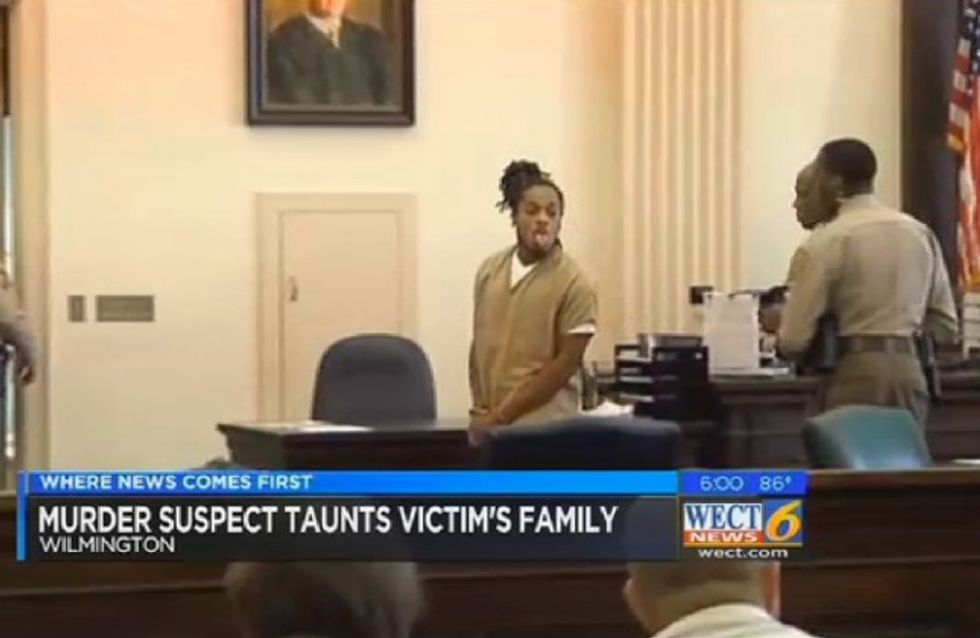 Image source: WECT-TV
The man accused of killing Carlton Whitley made his first court appearance in a New Hanover County courtroom Tuesday morning, Wilmington, N.C.
Whitley's fiancee, daughter and sister were in the courtroom, WECT-TV reported.
"I feel like justice needs to be served," Whitley's fiancee, Octavia Bryant, told WECT-TV while fighting back tears. "He don't care obviously. He showed that his self in court that he don't care, that he don't have no remorse for what he did, and he needs to be charged. He needs to go down for this. This is not right. He took my daughter's father from her. She don't deserve that and then you're going to stick your tongue out at a five-month-old? She is a baby!"
Whitley's sister Ebony Silman was resolute.
"He needs to be dead. He needs the chair," Silman told the station. "He don't care, he killed a life and don't care."
But Beatty said in a jailhouse interview that he was being taunted, WECT said, which is why he behaved the way he did.
"I mean I'm upset myself, but they ain't have no right to stick their tongue out at me, they ain't have no right to stick their middle finger up at me," he told the station. "F*** y'all, they lucky I didn't do more than that."
Beatty's uncle was apologetic.
"We know they are grieving and the person who stuck his tongue out to them in the courtroom, we do not know that guy," Beatty's uncle Anthony told WECT. "We deeply apologize for that, but at the same time, I know my nephew and he's a good guy, never been in trouble before, never none of that. So as far as what happened we do not know, he did it for sure, but if he did it I can assure ya'll it wasn't intentionally his fault."
More from WECT:
Beatty is charged with first-degree murder in the July shooting death of 25-year-old Carlton Whitley. Whitley's body was found near Metting Road in Wilmington. Beatty could face the death penalty if convicted. He will be appointed an attorney and is being held without bond.
Beatty's family said he isn't completely responsible for the murder and that he will plead not guilty, according to the report.
WECT TV6-WECT.com:News, weather
—
Follow Dave Urbanski (@DaveVUrbanski) on Twitter