After a Florida sheriff's deputy pulled over a driver for going 51 mph in a 20 mph school zone Sept. 1, the cruiser's dashcam video showed the deputy getting an earful after he approached the annoyed driver's window.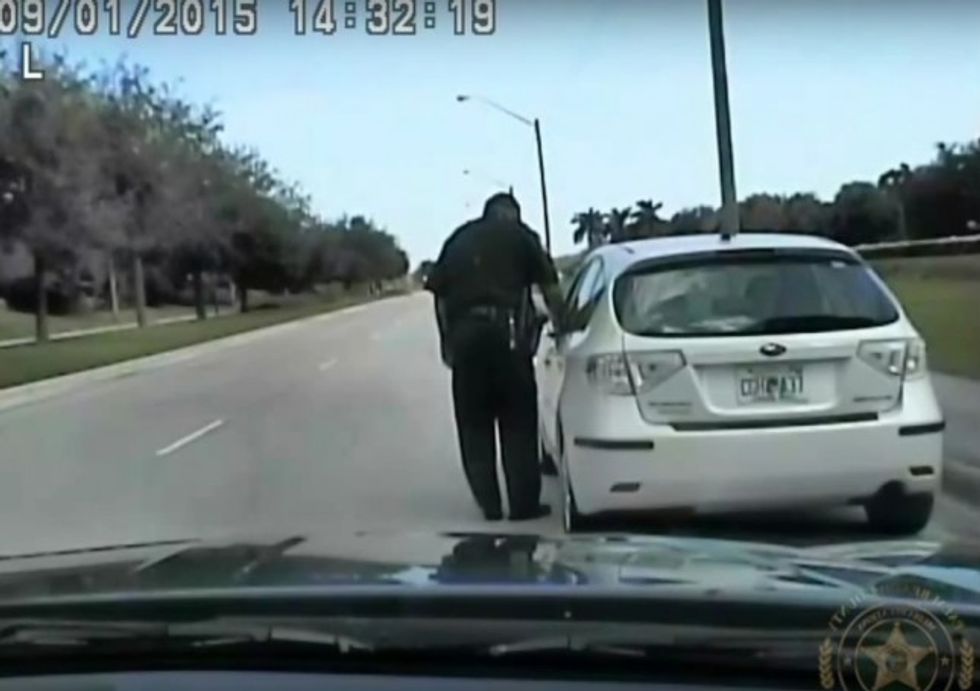 Image source: YouTube
"Ma'am?" the deputy asked.
"What?" she replied sharply.
"You are being cited for speeding," he said. "This explains what your options are. Drive safe."
That apparently would have been the end of it, but the driver gave the deputy a piece of her mind instead.
"You know what?" the woman responded. "No wonder you people get shot. You're absolute assholes."
"OK. Thank you, ma'am. I appreciate that," the deputy said as he prepared to walk back to his cruiser. "Drive safe."
"You're welcome," she said. "Have a nice day."
The driver then said something not quite intelligible after the officer walked away.
The Palm Beach County Sheriff's Office posted the video to YouTube on Wednesday.
(H/T: KBMT-TV)
—
Follow Dave Urbanski (@DaveVUrbanski) on Twitter