Rep. Jim Sensenbrenner (R-Wis.) clashed with a pro-abortion congressional witness on Wednesday, calling her out for "priorities" that are "different" from his, especially as they relate to the government's funding of Planned Parenthood, the nation's largest abortion provider.
Sensenbrenner was asking Priscilla Smith, director of Yale Law School's Program for the Study of Reproductive Justice, about the half billion dollars Planned Parenthood receives from the federal government every year during the hearing.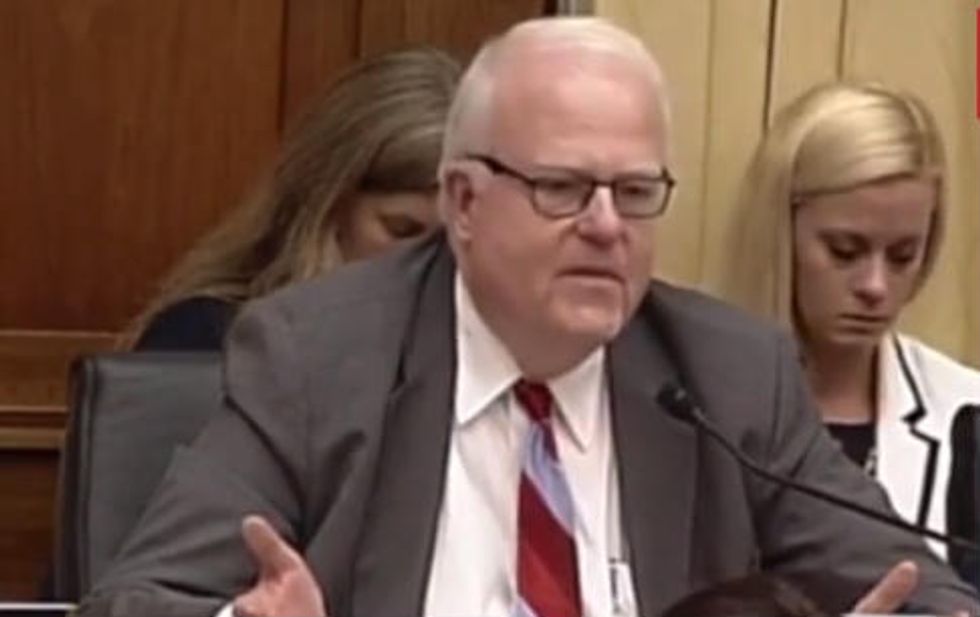 Rep. Jim Sensenbrenner (Image source: YouTube)
"Could you please tell us why Planned Parenthood needs to get over half a billion dollars of federal funding every year when there are other pressing needs, such as feeding hungry children, that maybe we should put that money into?" Sensenbrenner asked.
"I'd like to know what your priority is: Planned Parenthood or feeding hungry children?" Sensebrenner said.
Smith responded by saying that funding for Planned Parenthood is "equal" to feeding children because the women's health organization helps preserve the lives of children whose mothers seek care at the clinics.
Smith's claim took Sensebrenner by surprise.
"How can they be the mothers of the children when children are aborted through Planned Parenthood?" Sensenbrenner followed up.
Smith said it's because there are women who go to Planned Parenthood who also have families. She claimed that 60 percent of women who seek abortions already have at least one child.
"Well, I guess your priorities are different than mine," Sensebrenner responded.
Smith further argued that by Planned Parenthood providing contraceptive services to low-income families, it is, in effect, helping to lower the overall number of abortions.
"It's really a no-brainer. It makes no sense not to fund those services if you want to reduce the number of abortions," Smith explained.
Sensebrenner replied, "Well, I don't think that there's statistics that indicate that's the case."
Watch the exchange below:
(H/T: Raw Story)
–
Follow Jon Street (@JonStreet) on Twitter