It was a decision you just know wouldn't hang around without a fight.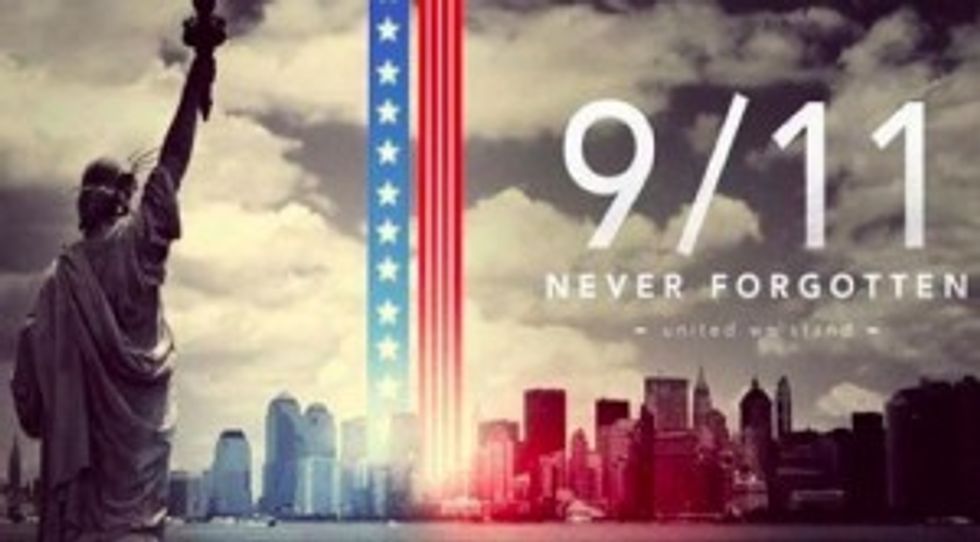 Image source: Facebook
The College Republicans at the University of Illinois at Urbana-Champaign wanted to plant American flags in the quad grass to remember those who lost their lives 14 years ago during the 9/11 terror attacks — 2,977 flags for each victim.
But on Tuesday, the group announced a roadblock on its Facebook page, saying the school denied the students permission to do so.
The problem? "Irrigation system" concerns, according to a letter from the school to the College Republicans that Truth Revolt reported it had obtained.
The alternatives? "Using cups with sand and sticking the flags in them or foam with the same idea as well as cardboard or any other foundation or acceptable alternative that did not involve placing items in the ground," the letter added.
You can probably guess what happened next: A petition. Hundreds of phone calls to the chancellor's office, Truth Revolt said. A good ol' fashioned outcry.
Finally on Wednesday the university changed course, saying it would allow the flags to be planted around the perimeter of the quad — yes, in the ground.
Here's what the result of that decision looked like Friday: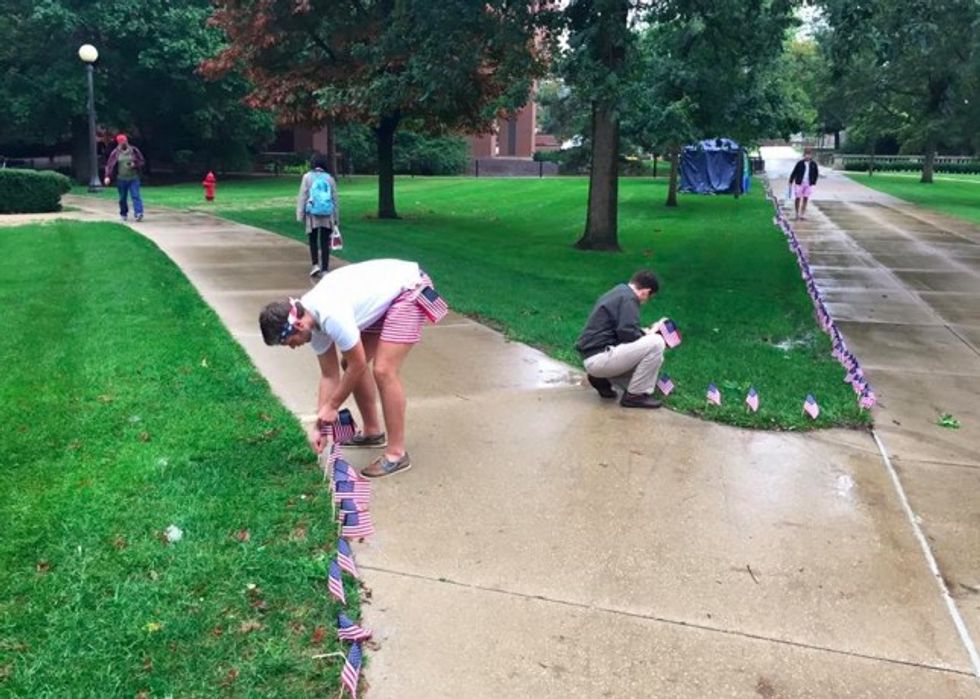 Image source: Facebook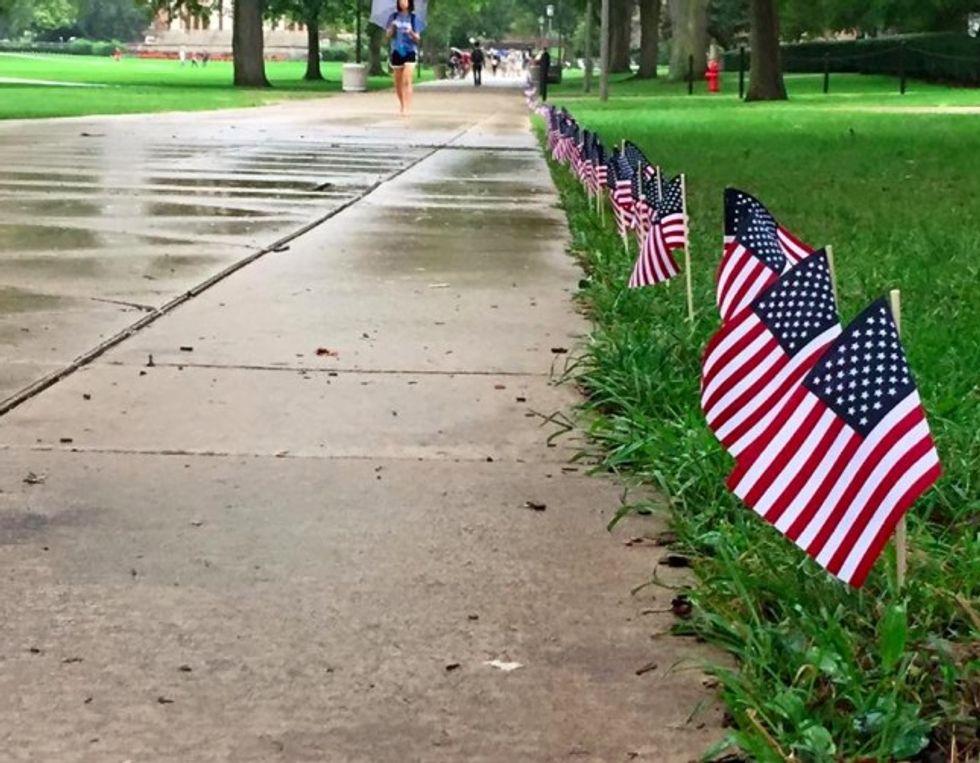 Image source: Facebook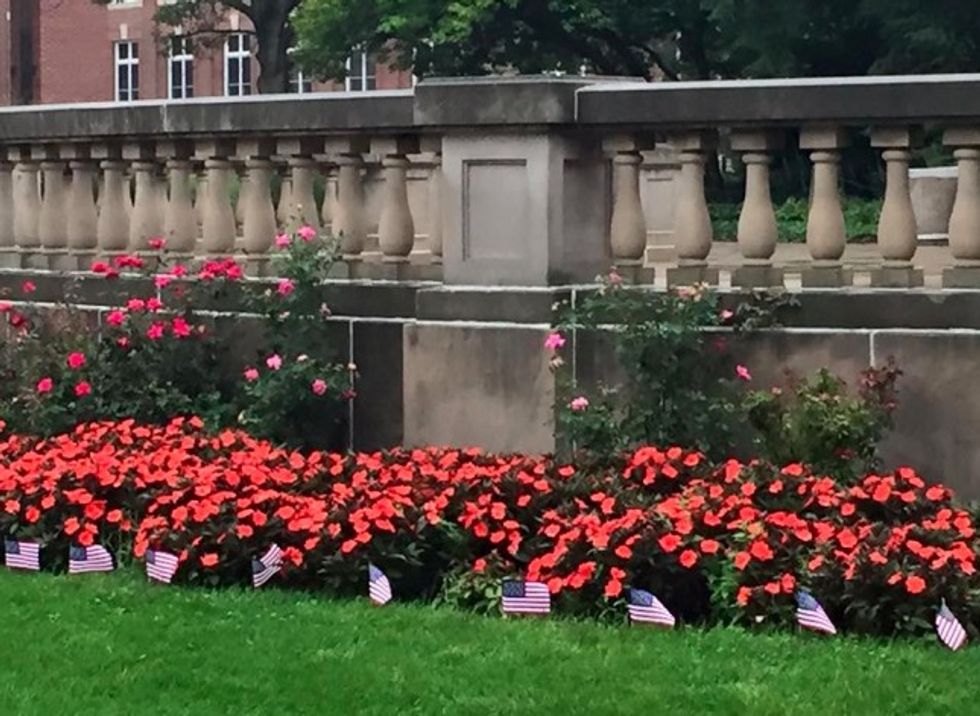 Image source: Facebook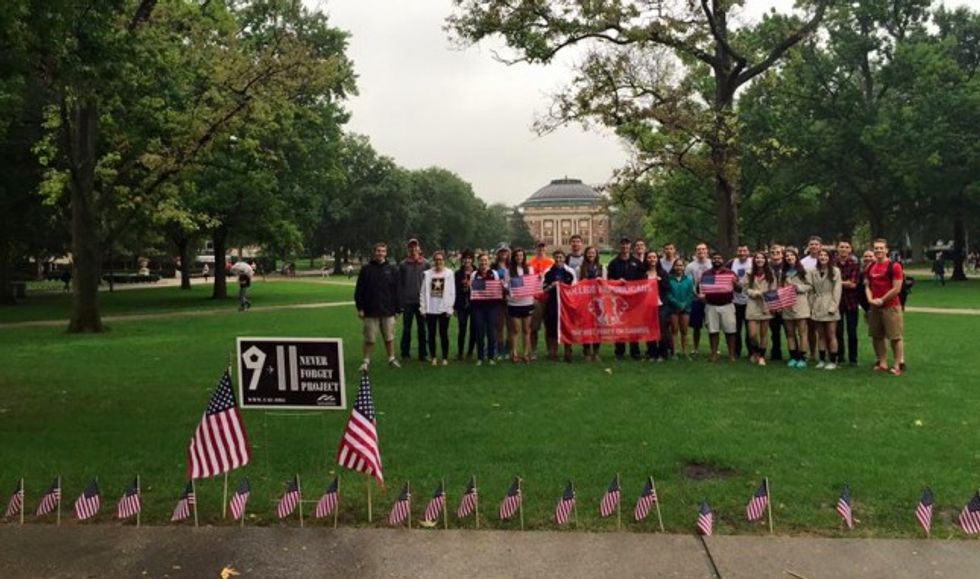 Image source: Facebook
One non-Republican contacted the group and thanked them: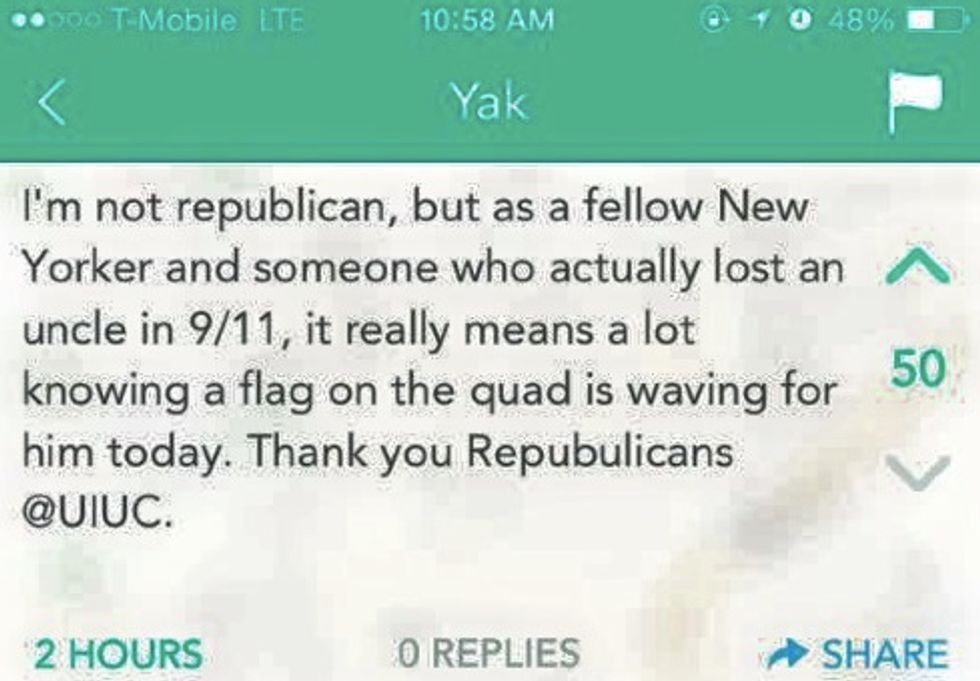 Image source: Facebook
(H/T: The Political Insider; BizPac Review)
—
Follow Dave Urbanski (@DaveVUrbanski) on Twitter