Amid several recent high-profile instances of violence against police — particularly the fatal shooting of Harris County Deputy Darren Goforth as he pumped gas into his patrol car late last month — a disabled Texas veteran and his family chose to show their appreciation for officers by decorating their pickup truck with the phrase "Police Lives Matter."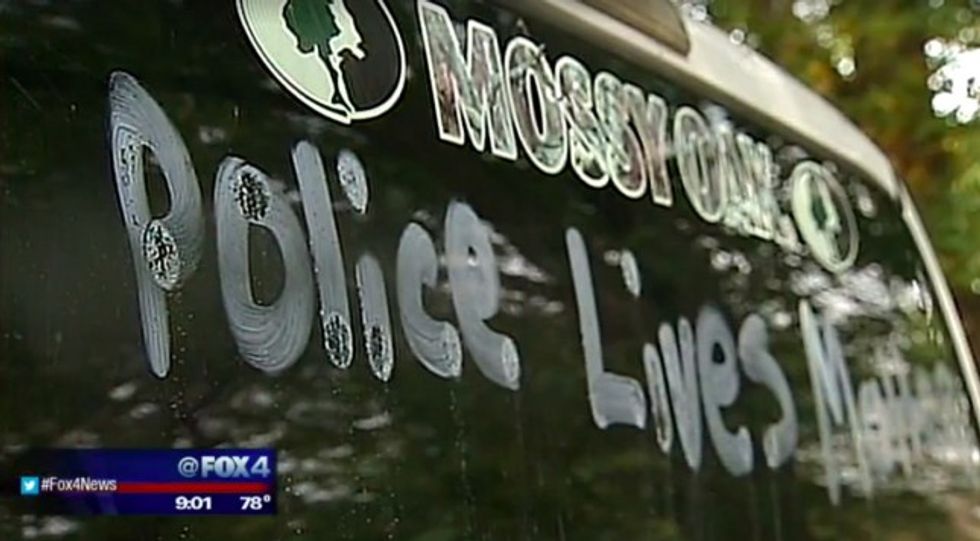 Image source: KDFW-TV
"They need support so they can feel what they do, putting their lives on the line every day, is worth it," Scott Lattin told KDFW-TV.
With their truck in the driveway and blue ribbons on the fence around their Whitney home, there was no mistaking where the Lattin family stood.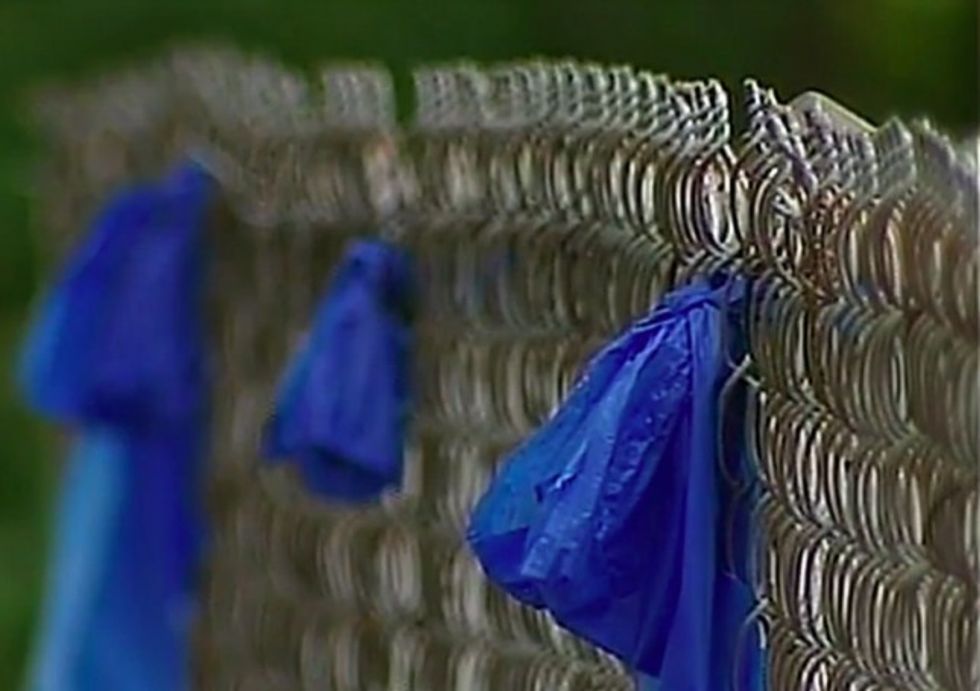 Image source: KDFW-TV
But on Tuesday morning, they said they woke up to find their truck had been vandalized — spray paint spelled out expletives against police along with the phrase "Black Lives Matter."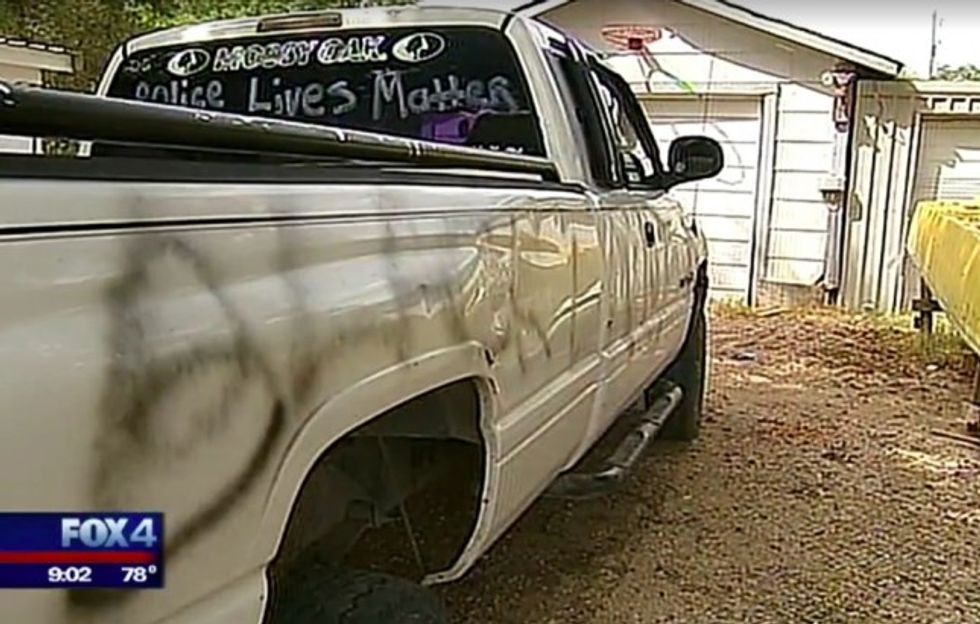 Image source: KDFW-TV
Additionally, there were numerous scratches to the vehicle and a stolen laptop and scanner — $5,000 in damage, KDFW reported.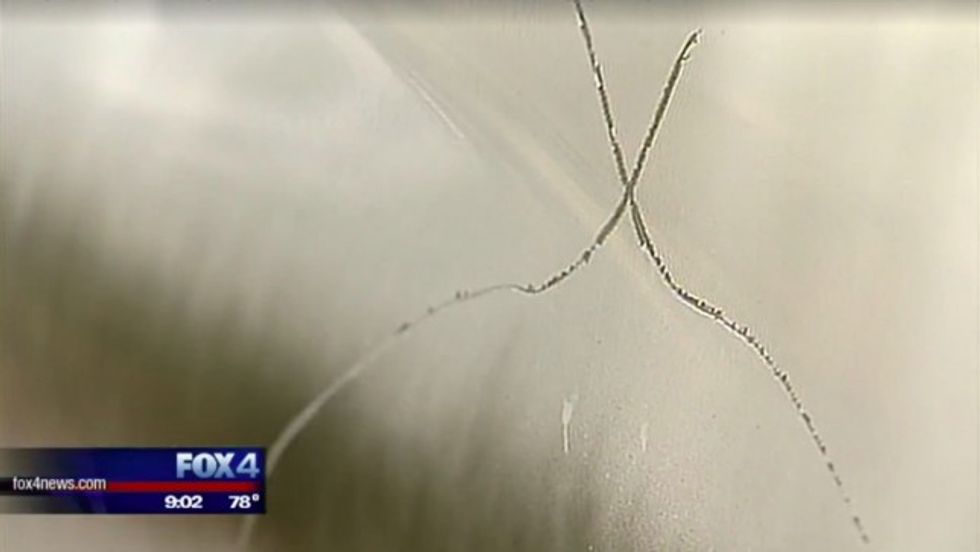 Image source: KDFW-TV
One message — #FYF — particularly upset Lattin.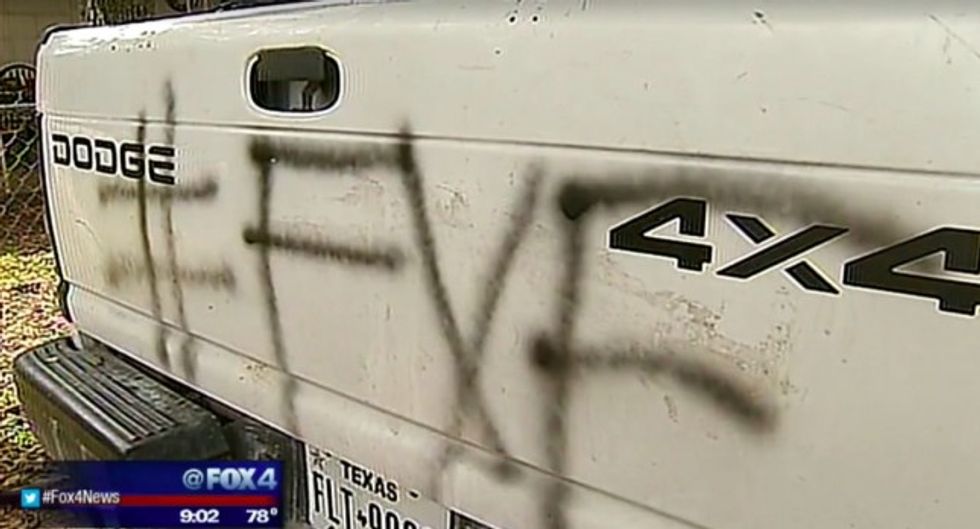 Image source: KDFW-TV
He told KDFW it means "F expletive your flag, your family, your feelings, your faith."
Local police aren't happy.
"These residents are police supporters and they shouldn't be chastised," Whitney officer Chris Chadwick said, adding that while no one has been caught, they suspect the culprits are kids.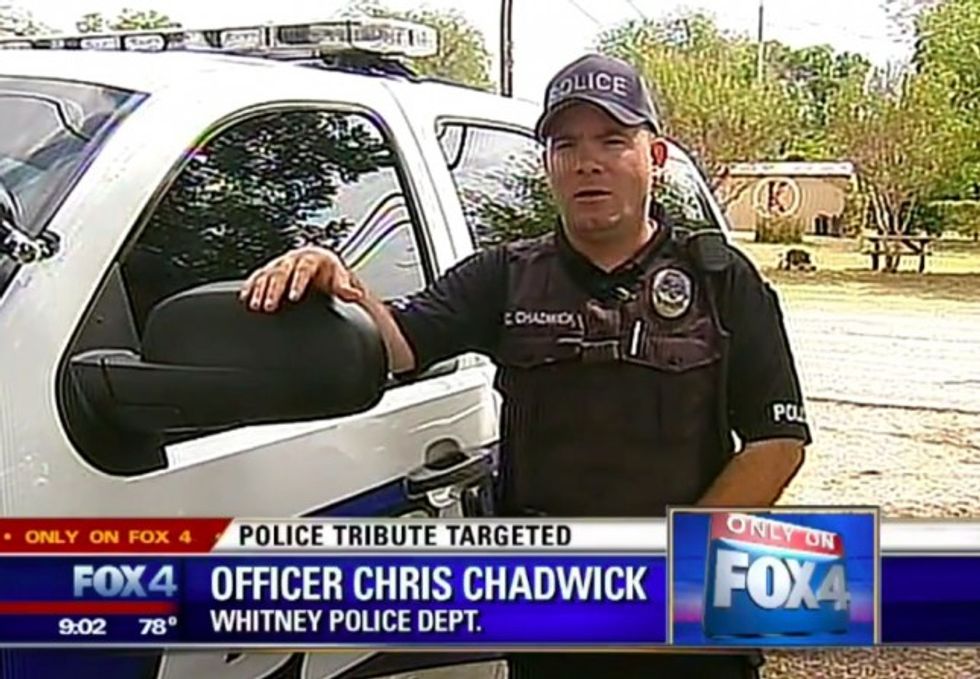 Image source: KDFW-TV
But that doesn't make him feel much better.
"Because this is where it starts," Chadwick said. "It starts out as spray paint on a truck, and then it could escalate."
Lattin told KDFW he'd much prefer to discuss differences with those who don't share his point of view.
"Engage me in a dialogue," he said. "Don't destroy my stuff; it's the only truck we have and because of this, it's totaled now." He added, "I firmly believe black lives matter, white lives matter, police lives matter."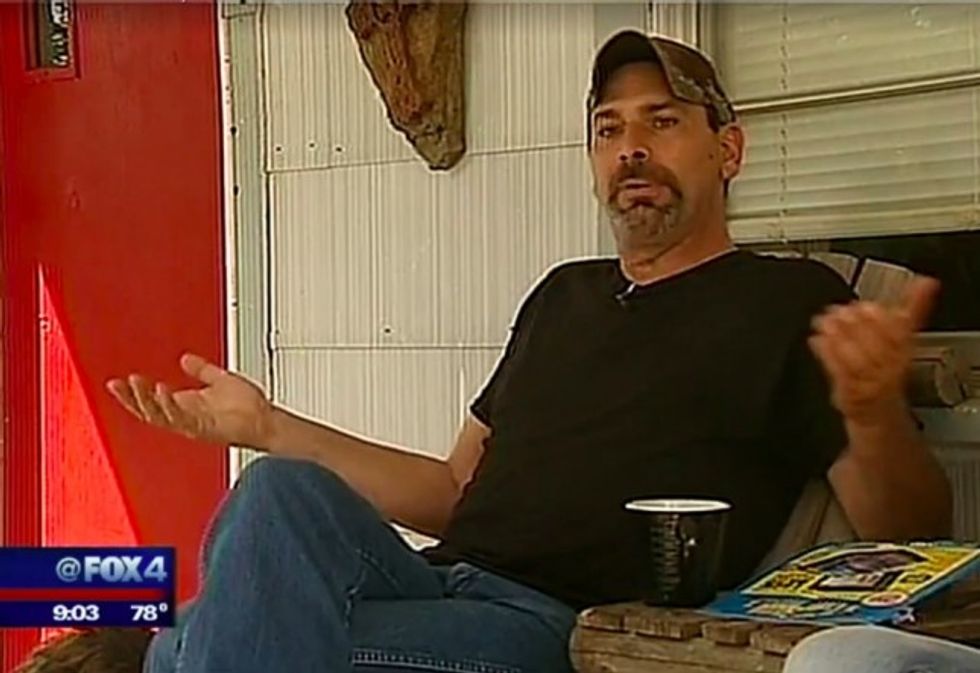 Scott Lattin (Image source: KDFW-TV)
The Lattin family is getting by with a rental car for now, but KDFW reported that their plan — even if it means covering over the hateful graffiti with white spray paint — is to get their truck decorated with support for police back on the road.
Lattin's 18-year-old son Jason — who's working toward becoming a police officer himself one day — was resolute.
"We're proud," he told the station. "And we'll always be proud of the law enforcement. What happened here today won't stop us."
—
Follow Dave Urbanski (@DaveVUrbanski) on Twitter