A woman said this week that she feels like Office Depot "discriminated against" her after the nationwide office supplies chain refused to make copies of a pro-life prayer she ordered last month.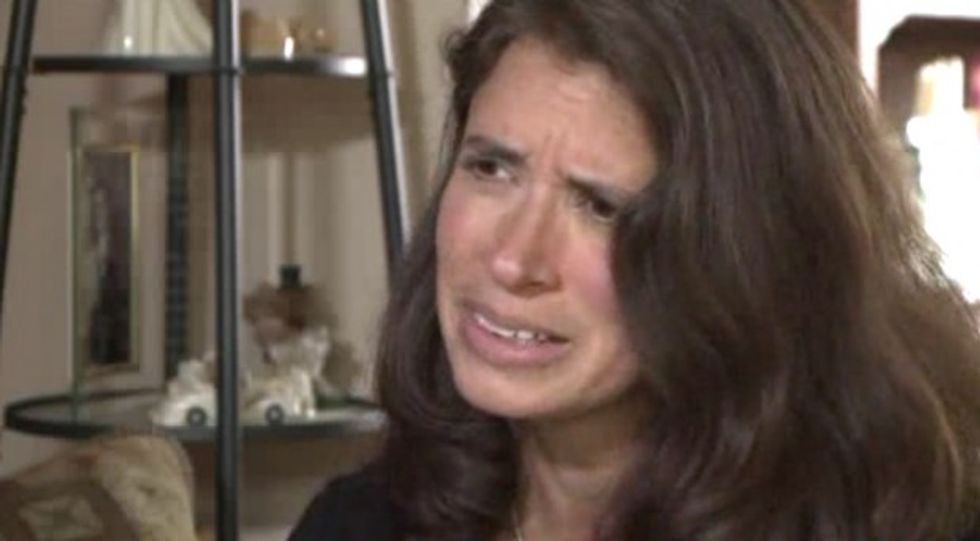 Image source: WGN-TV
Maria Goldstein, 42, ordered 500 copies of "A Prayer for the Conversion of Planned Parenthood" from an Office Depot location just outside Chicago with the goal of distributing it at her church the next Sunday, the Chicago Tribune reported.
The pro-life prayer was authored by Rev. Frank Pavone and takes aim at the nation's largest abortion-provider, Planned Parenthood.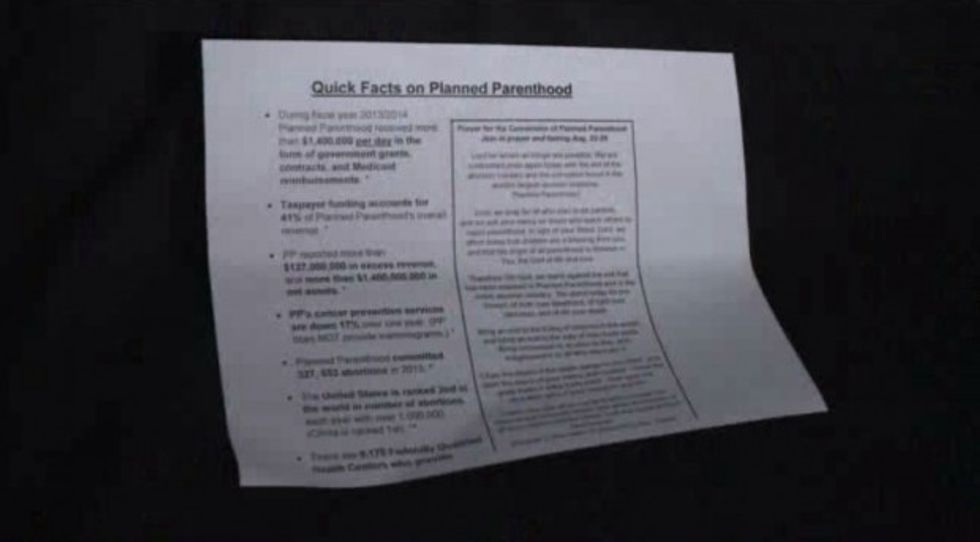 Image source: WGN-TV
But, Office Depot refused to fill Goldstein's order.
A spokeswoman for the retail giant, Karen Denning, told the Chicago Tribune company policy prohibits "the copying of any type of material that advocates any form of racial or religious discrimination or the persecution of certain groups of people. It also prohibits copying any type of copyrighted material."
"The flier contained material that advocates the persecution of people who support abortion rights," Denning reportedly added.
Goldstein, however, said the material wasn't meant to persecute anyone, but instead change hearts.
"The intention of the prayer is to ask for conversion," Goldstein told the Chicago Tribune. "The conversion of the staff, employees, everybody who is part of this at Planned Parenthood. It means they will recognize life has dignity and that it is valuable and not a commodity to be bought and sold."
"I feel discriminated against," the 42-year-old added.
[sharequote align="center"]"I feel discriminated against."[/sharequote]
Goldstein had her order fulfilled at another store, but is being represented by a lawyer who has asked Office Depot Thursday to reconsider its policy.
According to the Chicago Tribune, the lawyer said that if Office Depot did not respond within five days he would file a complaint with the Illinois Dept. of Human Rights and Cook County Human Rights Commission.
"The best resolution would be that they would say 'This was unjust. You were discriminated against because of your religion' and then admit this was wrong," Goldstein reportedly said. "I'd appreciate them printing the flier. The statistics are still valid and the prayer is still valid."
—
Follow the author of this story on Twitter and Facebook: