Media Matters founder David Brock came to the defense of Hillary Clinton on Monday's episode of "Morning Joe," claiming the media have unfairly targeted the Democrat and that there is no scandal connected to her use of private email during her tenure at the State Department.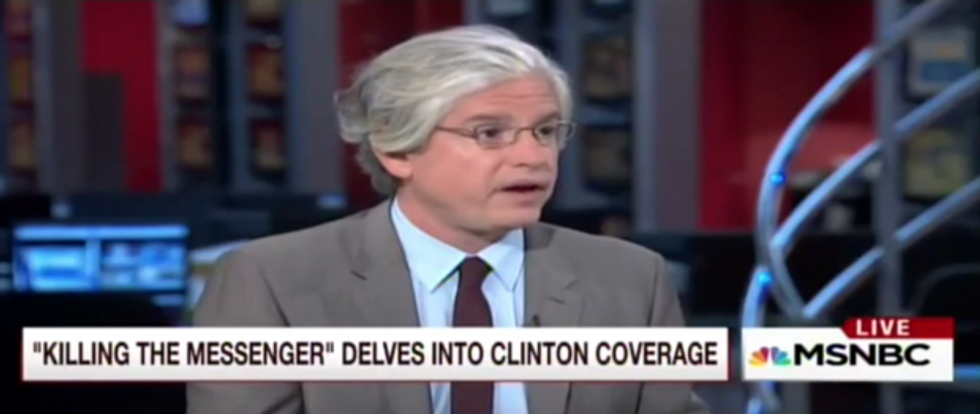 MSNBC
Co-host Joe Scarborough bluntly called out Brock when he argued Clinton didn't violate any rules or regulations.
"When you are disagreeing with that, understand you're also disagreeing with people in the Obama administration that put the regulations out there that tell us she broke the rules," Scarborough said. "You're entitled to whatever you want to believe, but you are in a corner by yourself when you believe that."
Brock then cited a Department of Justice legal filing, claiming the report found Clinton's email use -- and deletion -- was proper.
"I'm not in a corner by myself," he said.
"If I deleted an email and I work for the State Department, I delete that email," Scarborough said. "But if the State Department has to investigate my actions, they can go back and get access to that deleted email. In Hillary Clinton's position, she sets up her own server the day she starts office. And perhaps it's wiped clean, perhaps it's not wiped clean. That makes it entirely different."
Watch the segment via MSNBC:
---