Police in Mississippi say the man suspected of shooting two people Monday on opposite ends of the state called police after what's believed to be the first shooting and said he'd shot and killed the woman he lived with.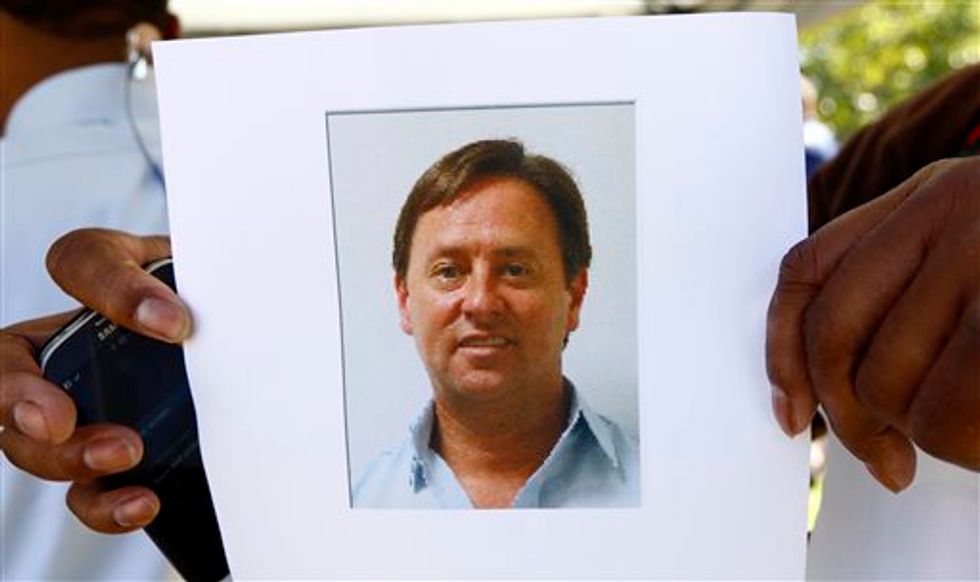 Investigators were searching for Shannon Lamb, displayed in a digital photograph released by the Mississippi Department of Public Safety investigators to members of the media and held by a reporter, who they considered a suspect in the death of Delta State University history professor Ethan Schmidt, Monday, Sept. 14, 2015, at the Cleveland, Miss., campus. AP Photo/Rogelio V. Solis)
Authorities in Gautier said Shannon Lamb called them around 10 a.m. Monday and said he had shot and killed someone. He did not provide an explanation.
When police got to the scene they found a handwritten note that said: "I am so sorry I wish I could take it back. I loved Amy and she is the only person who ever loved me."
Lamb is accused of killing Amy Prentiss and a professor at Delta State University before eventually taking his own life late Monday.