Amid a trend of comedians shying away from performing on college campuses because they say they're too politically correct, Sarah Silverman said comics should do more to "change with the times."
In an interview with Vanity Fair during the Toronto Film Festival, Silverman said there's a lot of "gray matter" for her when it comes to political correctness at colleges — before noting that she gets more discouraged by students being on their phones during her shows rather than by any PC.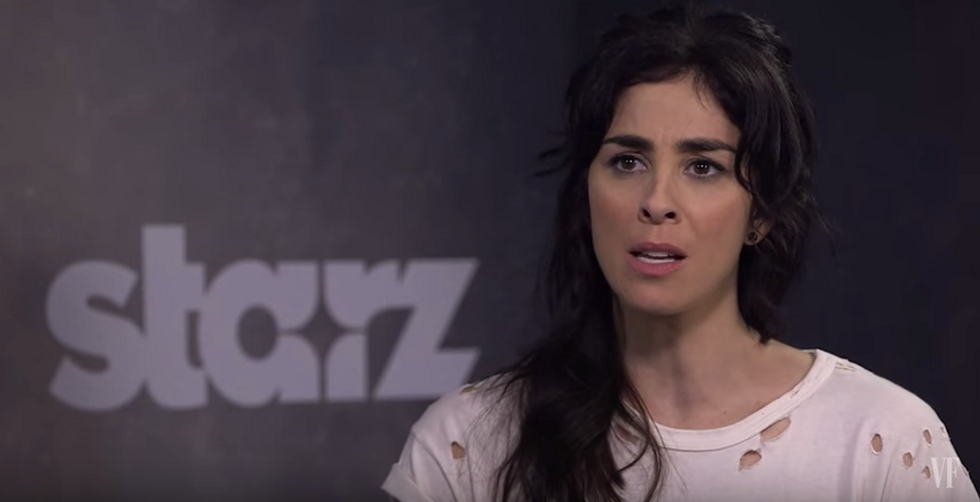 Comedian Sarah Silverman said there's nothing wrong with fellow comics changing with the times. (Image source: YouTube)
"To a degree, everyone's going to be offended by something, so you can't just decide on your material based on not offending anyone. But, I do think it's important, as a comedian, as a human, to change with the times, to change with new information," Silverman said. "I don't think there's anything wrong with changing with the times. I think it's a sign of being old when you are put off by that."
Silverman said she used to use the word "gay" as a substitute for the word "lame" and would fight with those who said they were offended by her choice of words.
"And then I stopped myself, and I said, 'What am I fighting?' I have become the guy from 50 years ago who said, 'I say colored, I have colored friends,'" she said. She no longer uses the word. "It's not hard to change with the times, and I think it's important. And when you have new information, and you become more aware of the world around you, you can change."
"You have to listen to the college-aged, because they lead the revolution," Silverman said. "They're pretty much always on the right side of history."
Content warning: Some strong language.