MSNBC's Joe Scarborough called Hillary Clinton's speech at a Monday "Women for Hillary" event a "horrific performance" and implored the "Morning Joe" panel to "tell the truth."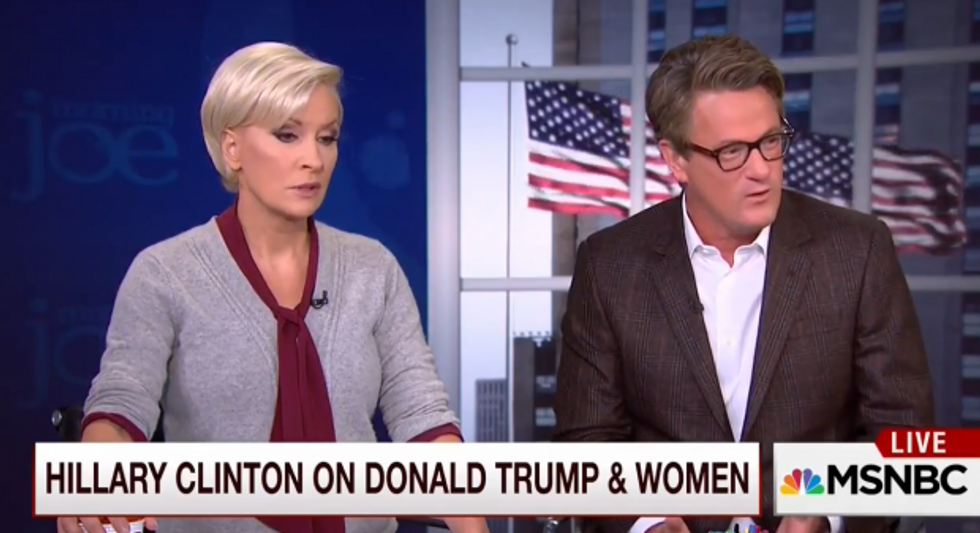 MSNBC
"Can we just do what we do on this show? Can we do what we do on this show and tell the truth? Can we actually tell the truth? That was a horrific performance. That is horrific," Scarborough reacted.
After watching the speech, former Republican strategist Nicolle Wallace said it's no wonder why Clinton's polling among women has nosedived from 70 to 40 percent.
Even liberal contributor Mike Barnicle had a scathing review of Clinton's prepared speech, saying the Democratic candidate is "hamstrung by her own inability to handle her self-inflicted email wound."
He went further.
"She should fire most of her staff," he added. "She's so overly stage-managed that she sets up right there a curtain between her and any audience that she has, whether the audience is watching her on TV, or whether the audience is there in person. She just sets up a curtain between herself and the audience."
(H/T: Mediaite)
---