FOX LAKE, Ill. (TheBlaze/AP) — The son of a suburban Chicago police officer who was shot to death this month lashed out at a coroner who announced he has not ruled out suicide, saying that there is no way his father took his own life.
"My father never once had a single suicidal thought in his life," Donald "D.J." Gliniewicz said of Fox Lake Police Lieutenant Charles Joseph Gliniewicz in comments to the (Arlington Heights) Daily Herald.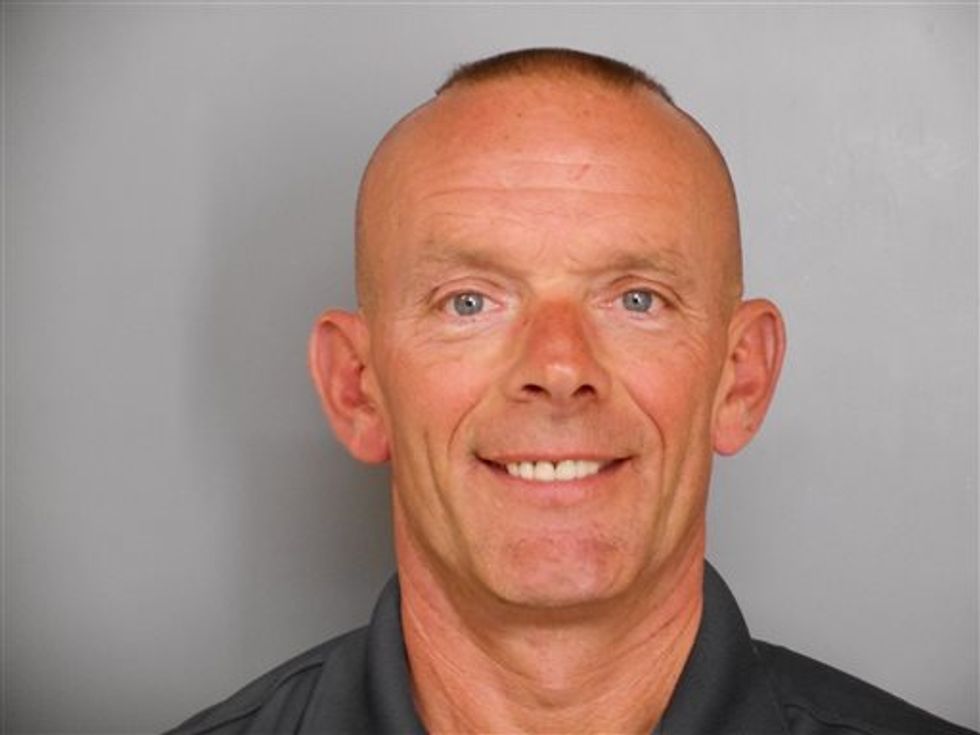 This undated file photo provided by the Fox Lake Police Department shows Lt. Charles Joseph Gliniewicz, was shot and died Tuesday, Sept. 1, 2015, in Fox Lake, Ill. (Fox Lake Police Department photo via AP, File)
Gliniewicz's comments follow a statement by Lake County Coroner Dr. Thomas Rudd that Gliniewicz died of a single gunshot wound and that he could not yet rule out that the lieutenant's death was a suicide or an accident. Lake County Major Crime Task force Cmdr. George Filenko, who is heading the investigation, harshly criticized Rudd, saying that his release of such details could put "the entire case at risk."
Donald Gliniewicz agreed.
"For someone who didn't know him to go out and question that, then also release information that could jeopardize the investigation ... my entire family isn't happy," he told the Daily Herald.
D.J. Gliniewicz candidly expressed grief in a Facebook post Monday.
"I didn't just lose a father, I didn't just lose a trainer, a mentor, a coach. I lost my best friend, the person I could talk to about anything and everything," the post read. "It is starting to kind of set in now. I really miss you dad and want you back. I love you."
Filenko has said detectives are waiting for the results of a number of scientific tests on evidence recovered from the area where Gliniewicz was shot. He has said they were continuing to try to determine the identity of the "unknown donor' whose DNA was found at the scene.