A New Jersey high school football player was caught on video apparently pulling the helmet off an opposing blocker and — while the blocker was on his hands and knees with his bare head exposed — rearing back and slamming the blocker in the head with the helmet.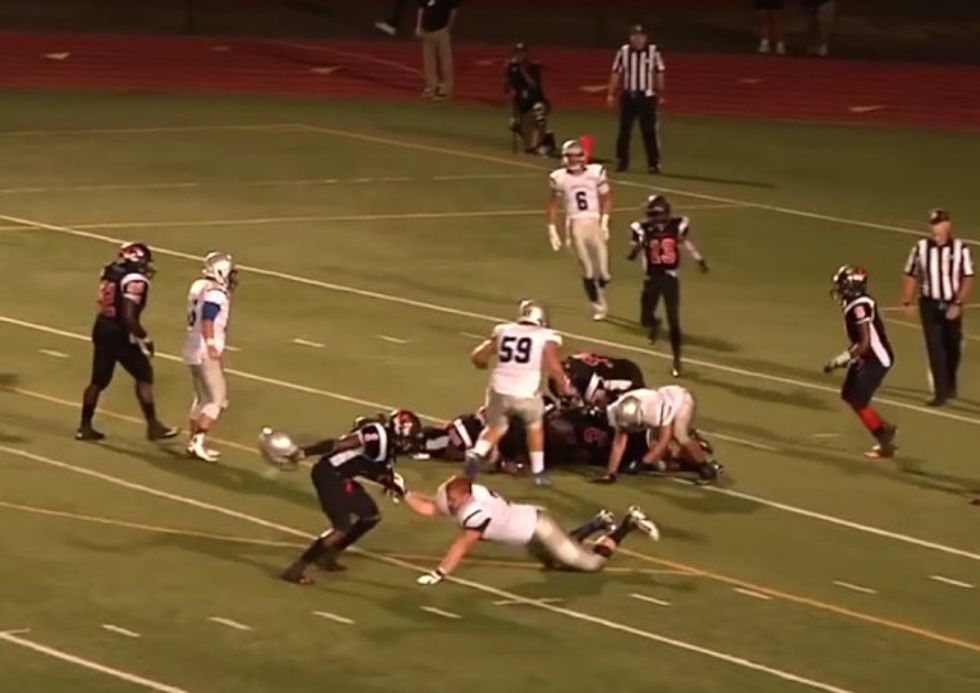 Image source: YouTube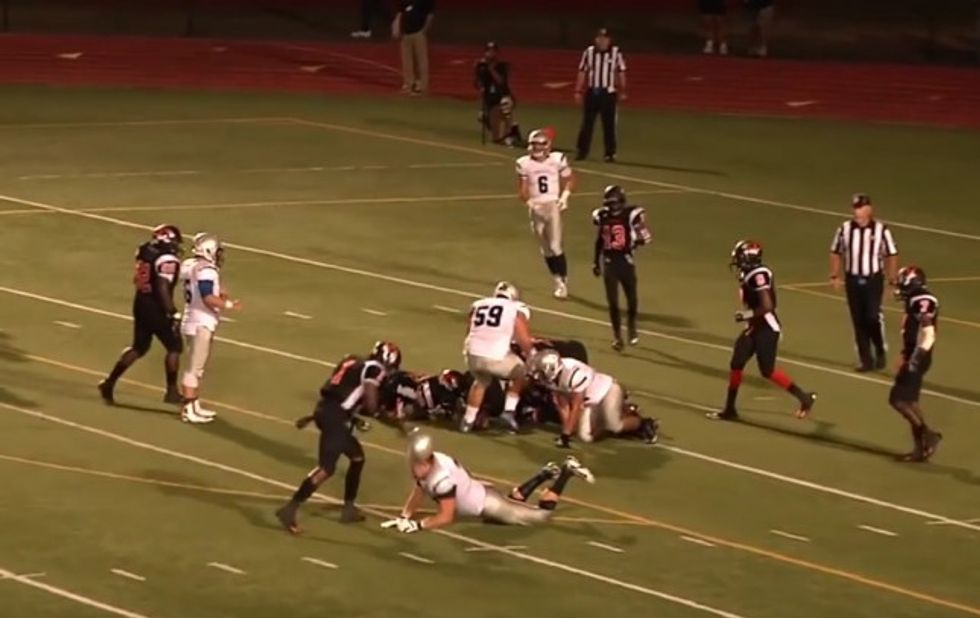 Image source: YouTube
The Linden High School defensive lineman was penalized for unsportsmanlike conduct after the second-quarter running play but not ejected from the game against Immaculata High School in Linden Friday night, MyCentralJersey.com reported.
The Immaculata offensive lineman received 10 stitches and was treated for a deep bruise at a hospital and released, the school's athletic director Tom Gambino told the outlet.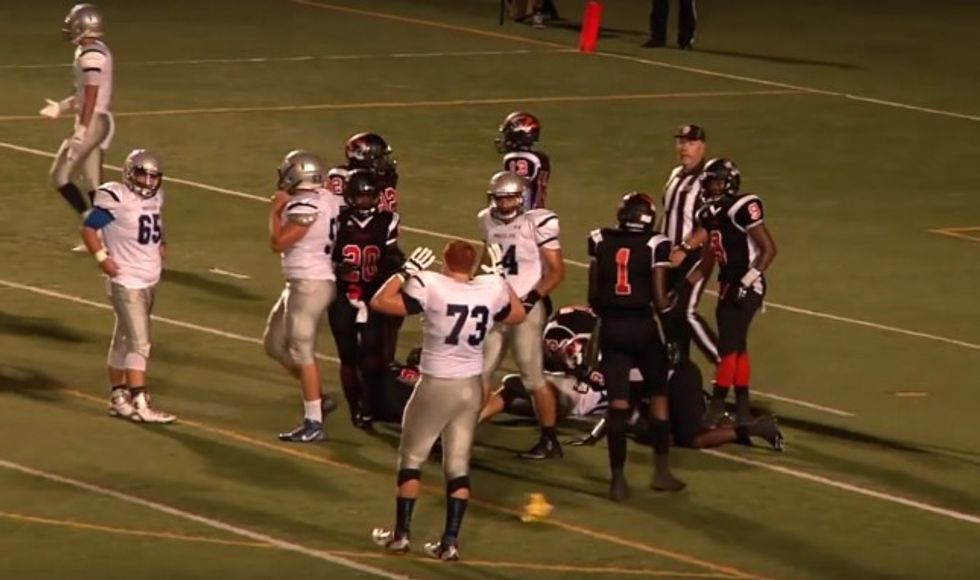 Image source: YouTube
The Juvenile Bureau of the Linden Police Department is investigating the incident. It's unclear if Immaculata will pursue criminal charges against the Linden player.
"The Linden Public School District is aware of the incident. An investigation by administration is taking place and disciplinary consequences will be issued accordingly," Linden Superintendent Danny A. Robertozzi said in a statement. "Due to student confidentiality, no further comments will be released. The Linden Public School District is taking this very seriously and by no means is this incident a reflection of our school community or athletic teams."
Gambino said Linden school officials apologized and principals of both high schools are in communication about the incident, MyCentralJersey.com reported. He said he hasn't received a response from NJSIAA Associate Director Larry White, who oversees football officials.
"Obviously this is very serious," Gambino told the outlet. "When you see it on film, it's like, 'Oh my God.' Obviously the officials didn't see it. If he did, I'm sure he would have walked the kid to the Linden sideline. These (officials) are good guys. That's not the point here. It's hard to believe they didn't see it. But, come on. If you see that, you have to think that he would have been led off the field."
Barstoolsports.com covered the incident using the following headline: "Here Is One of the Dirtiest Football Plays You'll Ever See."
Immaculata won 26-6.
—
Follow Dave Urbanski (@DaveVUrbanski) on Twitter