UPDATE 1:52 p.m. ET: Whataburger responded to this incident on its Facebook page Wednesday:
We were appalled to hear of an employee refusing service to two officers, as we have proudly served first responders across our system for decades. As soon as we heard of this isolated incident, we began our own internal investigation overnight. The employee that refused service is no longer employed with Whataburger. We've also invited the officers back today so we can apologize in person and make this right.
Here's the post:
_
Original story below
Two police officers wanting to grab burgers before their overnight shift in Lewisville, Texas, said they were refused service because of their uniforms.
Officer Cameron Beckham and reserve Deputy Michael Magovern were getting ready to work traffic security in a construction area Tuesday night when they stopped at the fast-food restaurant Whataburger for something to eat, KTVT-TV reported.
But workers there refused to serve them, they said, with one employee telling them, "We don't serve police."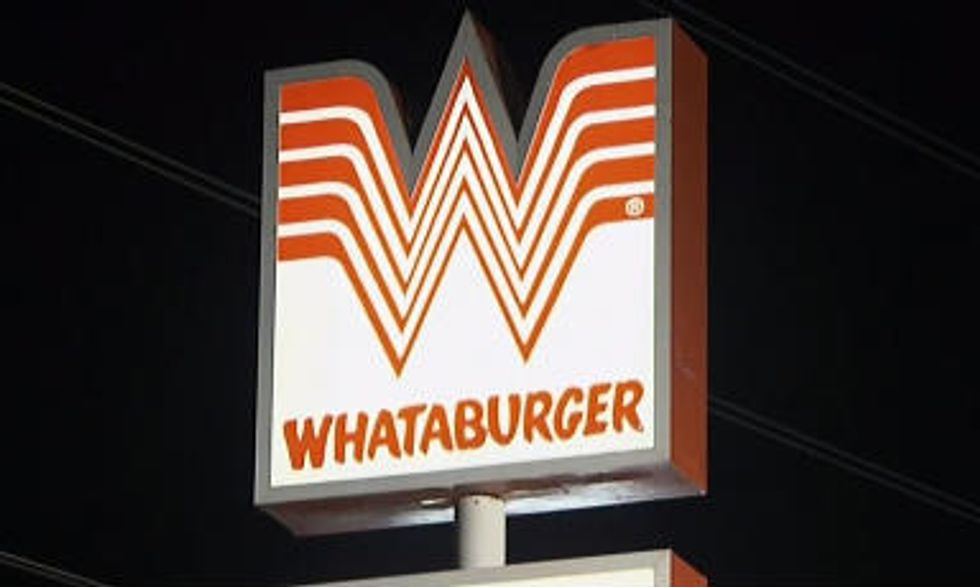 Image source: KTVT-TV
Cody Ramsey, who apparently witnessed the incident, posted about it on social media, tweeting to Whataburger's official Twitter account: "Uh oh. Denied service to police officers in Lewisville, TX. This isn't going to go well."
@Whataburger uh oh. Denied service to police officers in Lewisville, TX. This isn't going to go well

— Cody Ramsey (@coderamsey) September 16, 2015
Just over an hour later, Whataburger responded to Ramsey on Twitter.
"We would never condone this action and this is completely unacceptable. We are working hard to address this as soon as possible," the fast-food chain tweeted.
The two officers said they plan to meet with Whatburger corporate executives on Wednesday, but believe the incident was isolated to the store in Lewisville.
@coderamsey We would never condone this action and this is completely unacceptable. We are working hard to address this as soon as possible.

— Whataburger® (@Whataburger) September 16, 2015
(H/T: KTVT-TV)
–
Follow Jon Street (@JonStreet) on Twitter