Hillary Clinton scolded Donald Trump on Twitter Friday, saying it was "just plain wrong" that he didn't denounce a man's claims that Muslims are a "problem" and President Barack Obama secretly practices Islam during town hall event Thursday.
Donald Trump not denouncing false statements about POTUS & hateful rhetoric about Muslims is disturbing, & just plain wrong. Cut it out. -H

— Hillary Clinton (@HillaryClinton) September 18, 2015
BuzzFeed's Andrew Kaczynski responded to the tweet by bringing attention to reports that Hillary Clinton's campaign in 2008 circulated a photo of Obama in which he was dressed in African dress -- and he wasn't the only one to make note of the irony.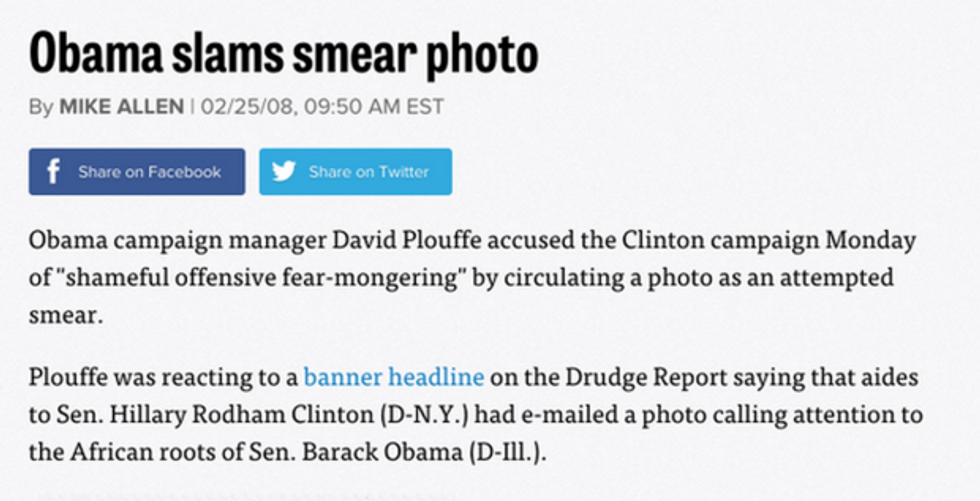 Twitter screengrab
The photo in question shows Obama during his visit to Kenya in 2006.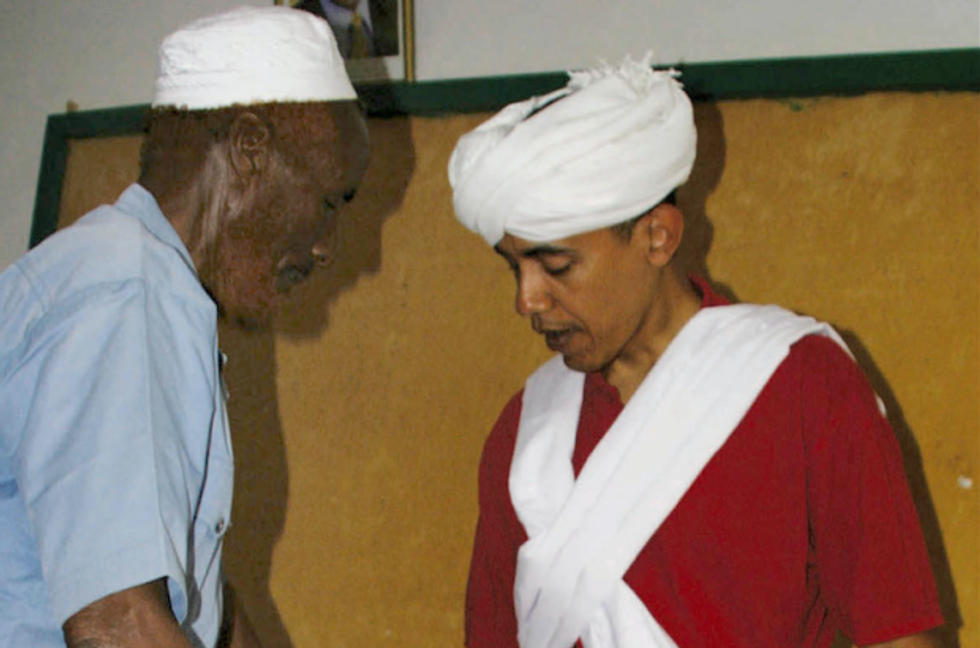 In this 2006 file photo, then-Sen. Barack Obama, D-Ill., right, is dressed as a Somali Elder by Sheikh Mahmed Hassan, left, during his visit to Wajir, a rural area in northeastern Kenya, near the borders with Somalia and Ethiopia. (AP Photo, File)
Obama's campaign manager at the time, David Plouffe, called the photo stunt "the most shameful, offensive fear-mongering we've seen from either party in this election." Clinton's campaign claimed the photo wasn't meant to smear.
wait pic.twitter.com/mipZhIdeqI

— Andrew Kaczynski (@BuzzFeedAndrew) September 18, 2015
—