Donald Trump revealed his official presidential campaign position on the Second Amendment on Friday, stressing the importance of preserving gun rights and calling for the "laws on the books" to be enforced. Before Friday, the Republican candidate had only taken an official position on immigration reform.
"The Second Amendment to our Constitution is clear. The right of the people to keep and bear Arms shall not be infringed upon. Period," Trump writes on his official website.
According to Trump, the U.S. needs to "get serious about prosecuting violent criminals." He cited President Barack Obama's "abysmal" record on prosecution violent crime.
"Why does that matter to law-abiding gun owners? Because they're the ones who anti-gun politicians and the media blame when criminals misuse guns," Trump writes. "We need to bring back and expand programs like Project Exile and get gang members and drug dealers off the street. When we do, crime will go down and our cities and communities will be safer places to live."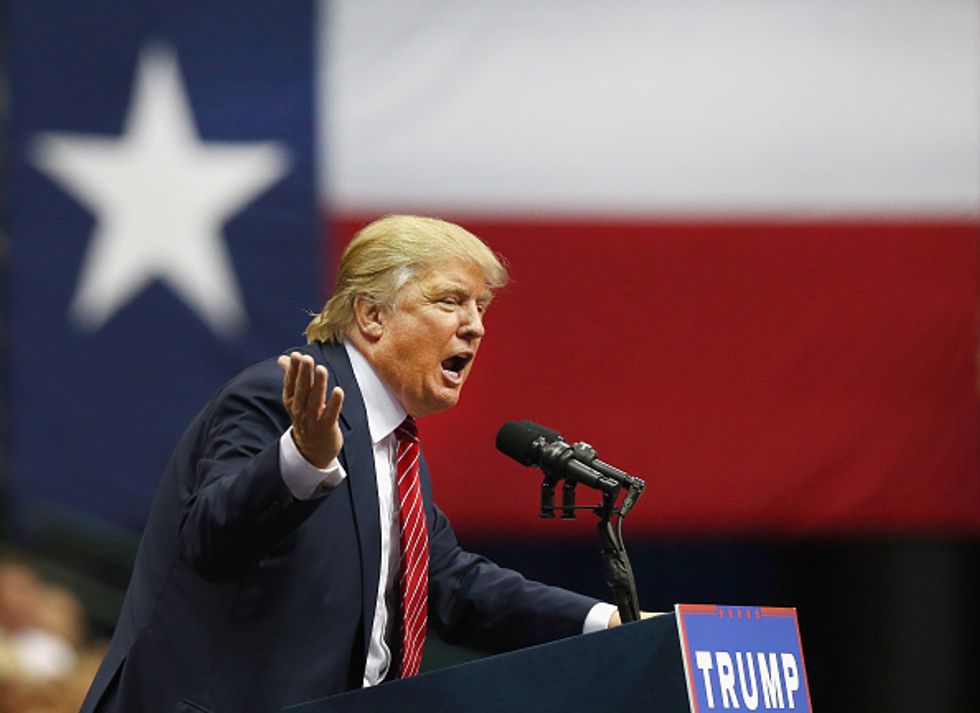 DALLAS, TX - SEPTEMBER 14: Republican presidential candidate Donald Trump speaks during a campaign rally at the American Airlines Center on September 14, 2015 in Dallas, Texas. More than 20,000 tickets have been distributed for the event. (Photo by Tom Pennington/Getty Images)
Trump is also pledging to address the nation's "broken" mental health system that politicians "have ignored." Read more:
All of the tragic mass murders that occurred in the past several years have something in common – there were red flags that were ignored. We can't allow that to continue. We need to expand treatment programs, because most people with mental health problems aren't violent, they just need help. But for those who are violent, a danger to themselves or others, we need to get them off the street before they can terrorize our communities. This is just common sense.

And why does this matter to law-abiding gun owners? Once again, because they get blamed by anti-gun politicians, gun control groups and the media for the acts of deranged madmen. When one of these tragedies occurs, we can count on two things: one, that opponents of gun rights will immediately exploit it to push their political agenda; and two, that none of their so-called "solutions" would have prevented the tragedy in the first place. They've even admitted it.
As far as gun legislation goes, Trump's official campaign position on gun and magazine bans are that they are a "total failure."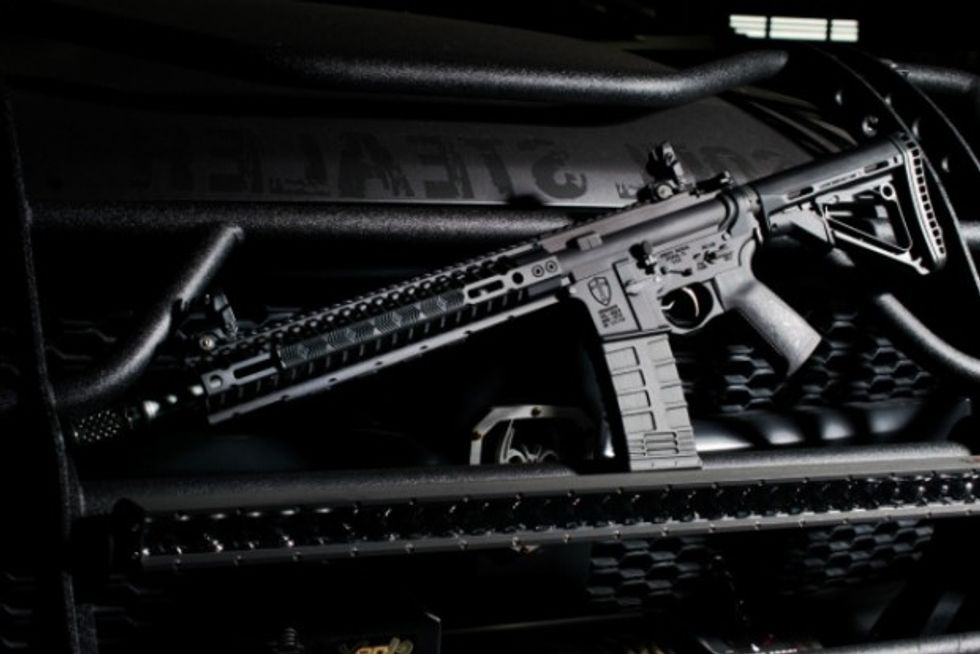 Spike's Tactical
He is advocating for a "fix" to the gun background check system to make sure criminal and mental health records are being accurately entered into the system. But he also claims a "expanded" background check system is not necessary.
On "right to carry," Trump is pushing for concealed carry permits to be valid in all 50 states. He also wants all military bases and recruiting centers to permit service members to carry firearms to defend themselves.
Read his full position explanation on guns here.
---