On the heels of the Seattle Seahawks' Richard Sherman criticizing aspects of the Black Lives Matter movement, an ESPN host unloaded on the star cornerback Thursday, deeply disagreeing with his words.
"This was extremely counterproductive commentary," Michael Smith said during ESPN2's "His and Hers." "I applaud and admire athletes with the courage to speak up on social and political issues ... even if we don't agree. But everybody can't bat a thousand."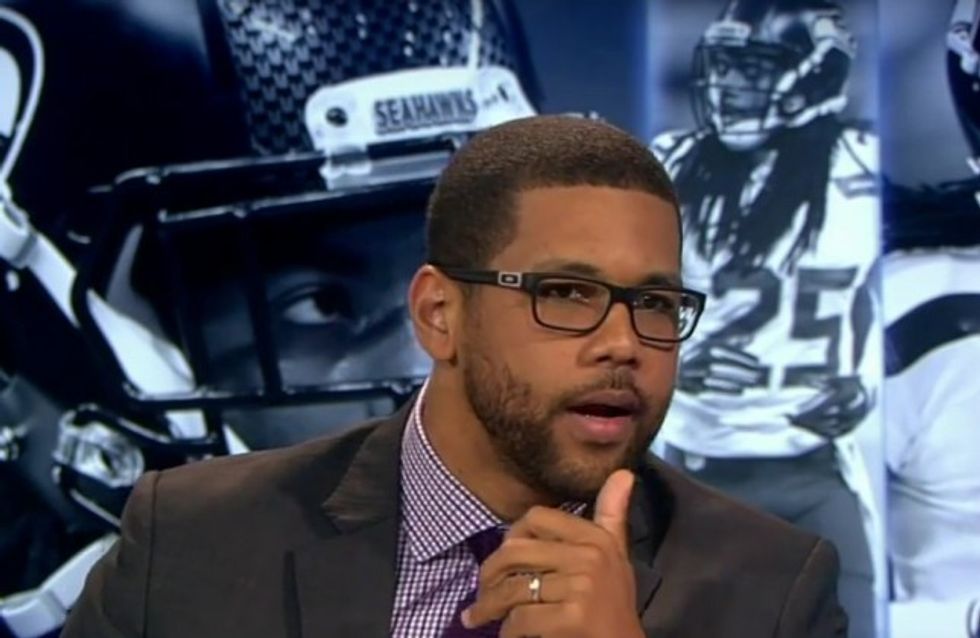 Michael Smith (Image source: YouTube)
During a press conference Wednesday, Sherman addressed a pointed blog post about a Black Lives Matter activist that had been authored in his name; while Sherman said he didn't write the article, he said there were some points he agreed with, and blamed black-on-black crime as a primary problem in the black community.
"I think as long as we have black-on-black crime and, you know, one black man killing another — if black lives matter, then it should matter all the time," Sherman said. "You should never let somebody get killed — that's somebody's son, that's somebody's brother, that's somebody's friend. So you should always keep that in mind."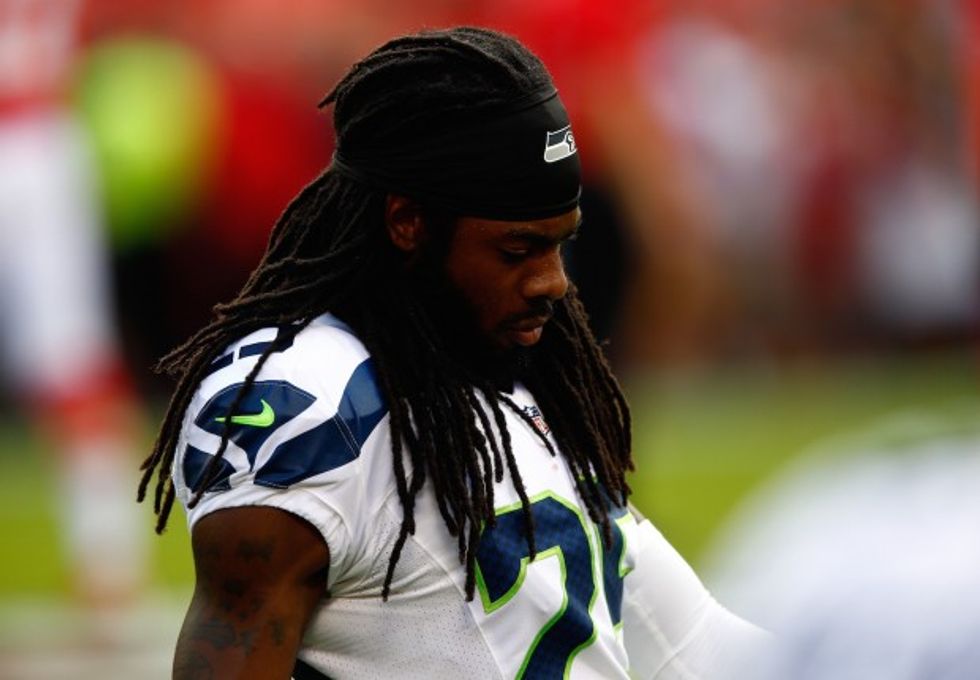 Jamie Squire/Getty Images
Smith called Sherman's observations "dead wrong."
"I respect the hell out of Richard Sherman, what he's done, where he's come from to where he is now. He's a smart brother," Smith said. "I like him a lot, but he's dead wrong on this. And with all due respect I think he needs to do a little more reading ... a little more introspection before he starts speaking on this. Because ... it undermines the message and the movement that is Black Lives Matter."
Smith went on to say that "black-on-black crime has nothing to do with crimes against black people by the state." He added that while blacks usually go to jail when they commit murder, "when police kill unarmed black men ... they may not go to jail let alone even go to trial."
He then hammered Sherman for starting an "alternative conversation" that doesn't help the Black Lives Matter movement.
"If Richard Sherman wants to run in politics someday, please don't run on a respectability politics platform as if the Black Lives Matter movement and the problems it is [trying] to combat are the result of problems we have brought on ourselves," Smith said. "We've got to get over that. We've got to get beyond that. And I'm just a little disappointed to hear Richard Sherman speak on that and validate the people who think that. We hear that enough every day."
—
Follow Dave Urbanski (@DaveVUrbanski) on Twitter