Earbuds are often an imperfect invention.
Sometimes they won't stay in. Sometimes you're faced with the one bud in, one bud out scenario if you wish to hear anything other than what's streaming through your device. And don't get started on the knotty cord situation.
That's why the creators of Batband came up with something that's cordless and bypasses your outer ears all together, allowing you to listen through "bone conduction" and "hear through your skull."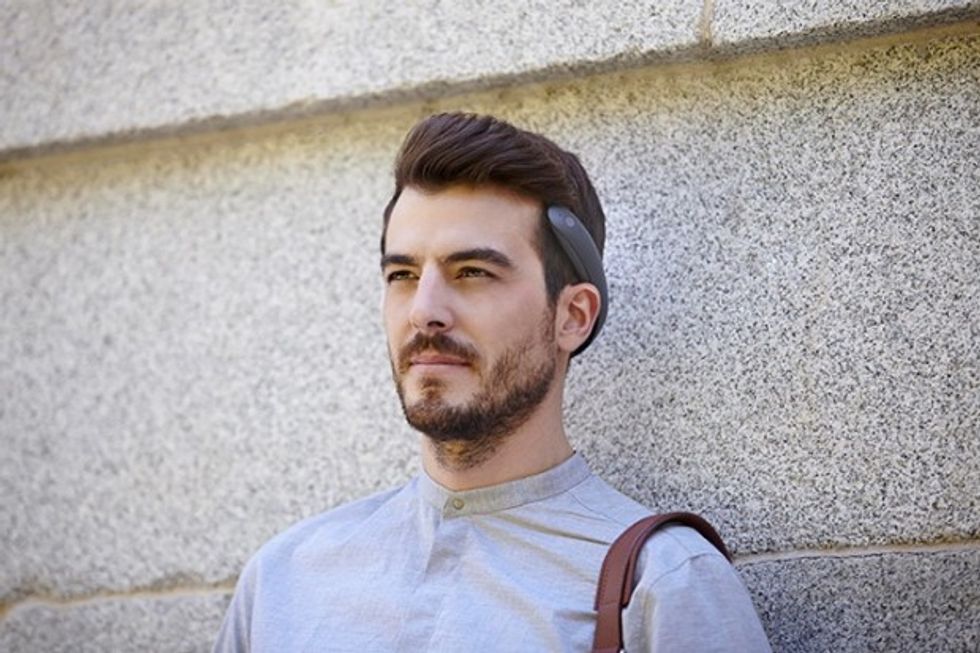 Image source: Batband/Kickstarter
"It wasn't a single 'epiphany' moment that lead us to the idea behind Batband, but more rather the gradual realization that there should be more to mobile sound than headphones that isolate you totally or boomboxes that blast music out," Batband creators, Key Kawamura & Ali Ganjavian, the co-founders of Studio Banana Things, told TheBlaze in an email. "So we started to explore this in-between world that would allow you to listen to music but also to the world that surrounds you. Technology was the means, not the end."
Here's how it works:
BATBAND™ works via bone conduction, consisting of transducers that emit sound waves perceived by your "private" inner ear, thus freeing your "social" outer ear. Sound waves are transmitted at a frequency that can be conducted through the bones of the skull. Your ears remain free, therefore you get to hear twice as much, without compromising on comfort, quality or style.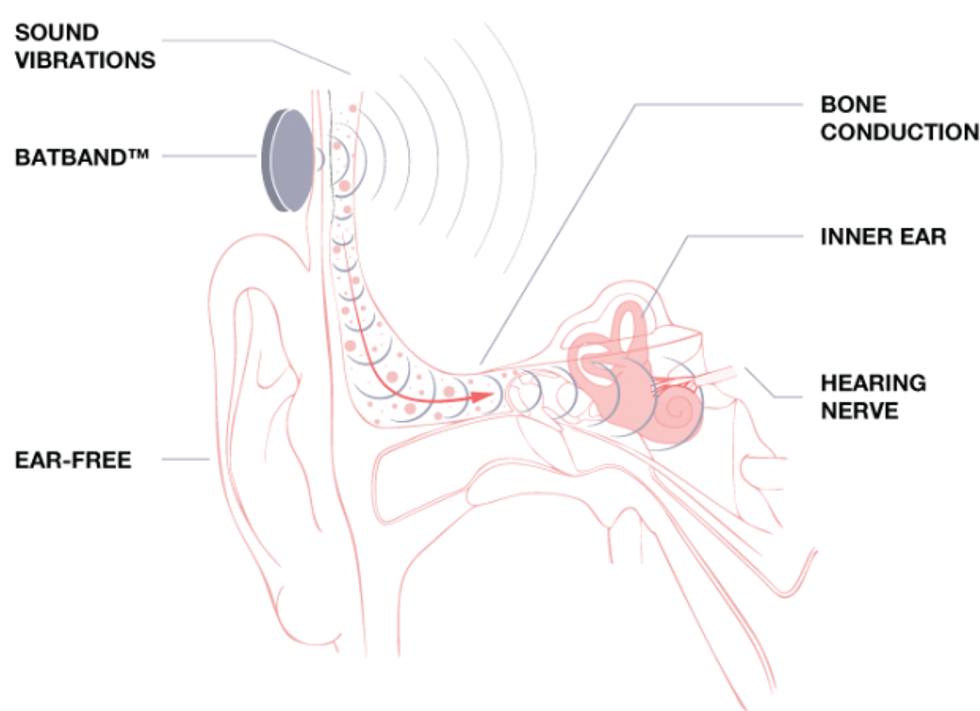 Image source: Batband/Kickstarter
Bone conduction technology, Kawamura and Ganjavian wrote, has been around since the 1970s, used by the military and in medicine. There are other bone conduction headphones on the market as well, but on Kickstarter the creators explained that they believe Batband's benefits "result from its high fidelity sound conduction, its incorporated microphone, and its sleek and intelligent design coupled with its qualitative finishings."
While the Batband creators acknowledged that traditional headphones and earbuds have a time and a place, they think this headband sound system serves for people who might need to hear their outside environment as well, like people who are driving or bicycling, for example.
"Batband is extremely comfortable. The design team kept ergonomics always in mind as we knew we wanted to make it a very wearable product for a lifestyle on the go. Jumping and extreme running compromise the grip on your head so we don't recommend Usain Bolt to wear his Batband next time he tries to break the 100m world record," Kawamura and Ganjavian quipped.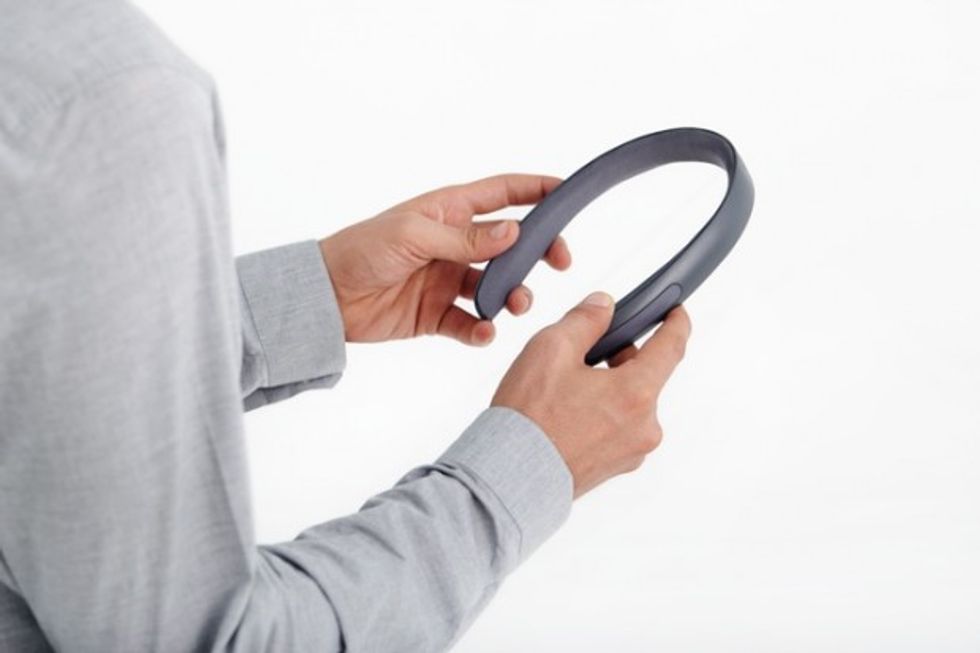 Image source: Batband/Kickstarter
The Batband project on Kickstarter surpassed its fundraising goal of $150,000, raising over $261,000 at the time of this posting, and it has 39 days of funding to go.
The overall price for Batband will be $250, but there are some funding opportunities still available for as low as $149.