A man recently captured a bizarre battle over a parking spot in downtown Denver on video.
A woman is seen on video attempting to reserve a parking spot by foot — and the driver of the SUV, also a woman, isn't having it. Standing directly behind the SUV, the woman, dubbed "crazy woman" in the video's title, threatens to call the police on the driver for "running me over."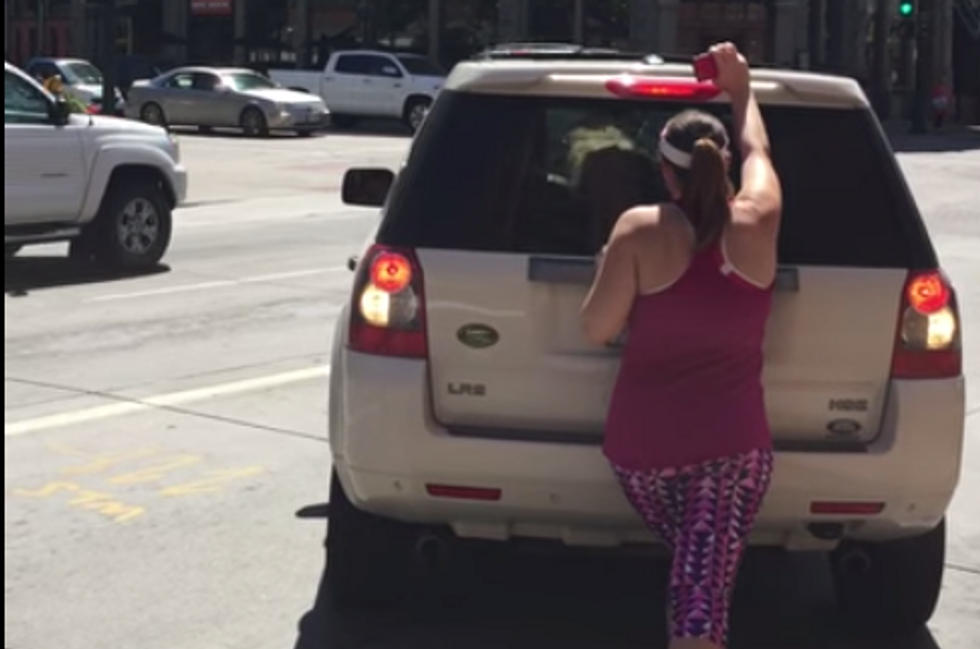 YouTube
Denver Public Works official Nancy Kuhn told KDVR-TV that a permit is needed to reserve a parking spot.
"This was not the correct way that I saw in the video," she added.
The video of the confrontation is only over a minute and doesn't show how it ended. Watch below:
---