Carly Fiorina surged past Donald Trump in a New Hampshire Voter Gravity poll conducted following the CNN debate.
The former Hewlett-Packard CEO earned the top spot with 22-percent surveyed Republican primary voters selecting her as their top choice, while Trump came in second with 18-percent.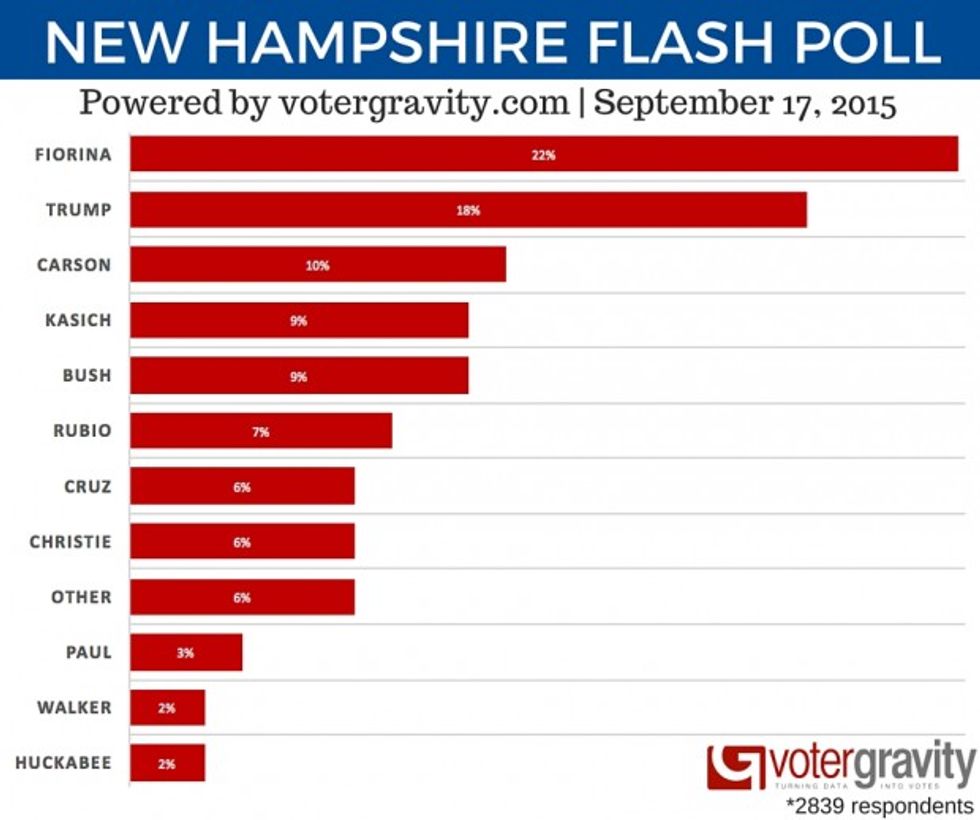 Image source: Voter Gravity
Ben Carson, who had been making considerable gains on Trump following the Fox News debate last month, was in the number three spot with 10-percent.
John Kasich and Jeb Bush were tied for the fourth spot with nine-percent of the vote.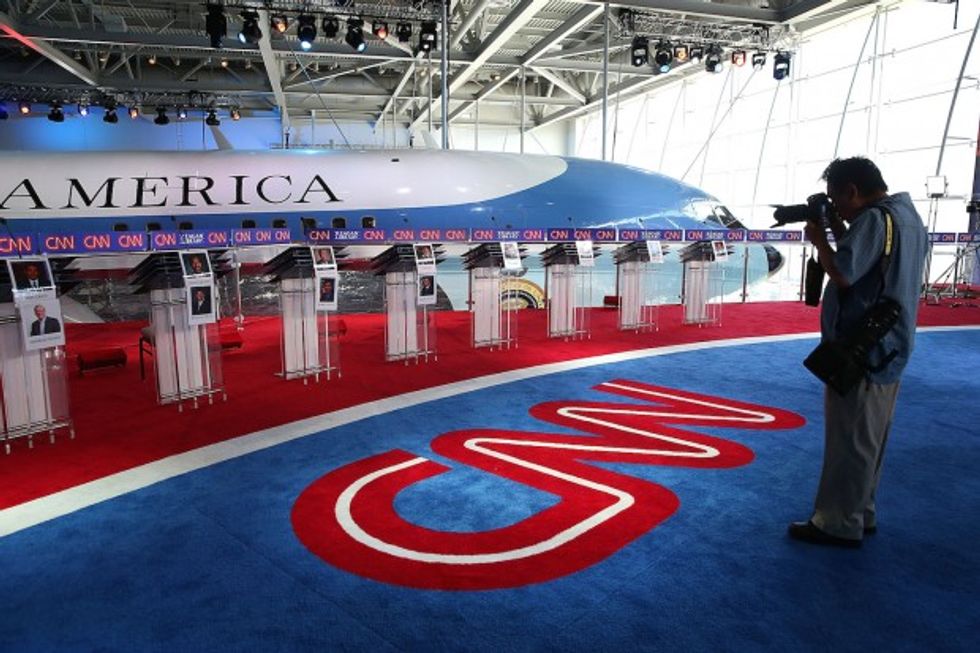 Justin Sullivan/Getty Images
Voter Gravity conducted the poll by surveying 2,839 New Hampshire Republican primary voters through touchtone telephone responses Thursday, one day after the CNN debate.
"So, what does it all mean?" Voter Gravity asked in a blog post announcing the poll. "The same as it did after the Cleveland debate – not much. It's still too early to reach any conclusion other than Republican Primary Voters are still impressionable, and debates are opportunities for candidates with less name ID to make an impression."
—
Follow the author of this story on Twitter and Facebook: