Rush Limbaugh said on his radio program Friday that he believes the mainstream media is "hyping" Carly Fiorina in an attempt to "get rid" of Republican frontrunner Donald Trump.
Limbaugh offered the theory after a listener called into his program complaining that the former Hewlett-Packard CEO is "evil" and will do "anything she can to get ahead." The listener contended Fiorina is a "political insider" and asked "why the media keeps hiding everything on her."
"Because they want to get rid of Trump," Limbaugh replied, according to a transcript on his website. "It's not that they like her. This is the mistake people are making. It's not that they like Fiorina. They never liked McCain. They just made him think they did and everybody else. They don't like any Republican."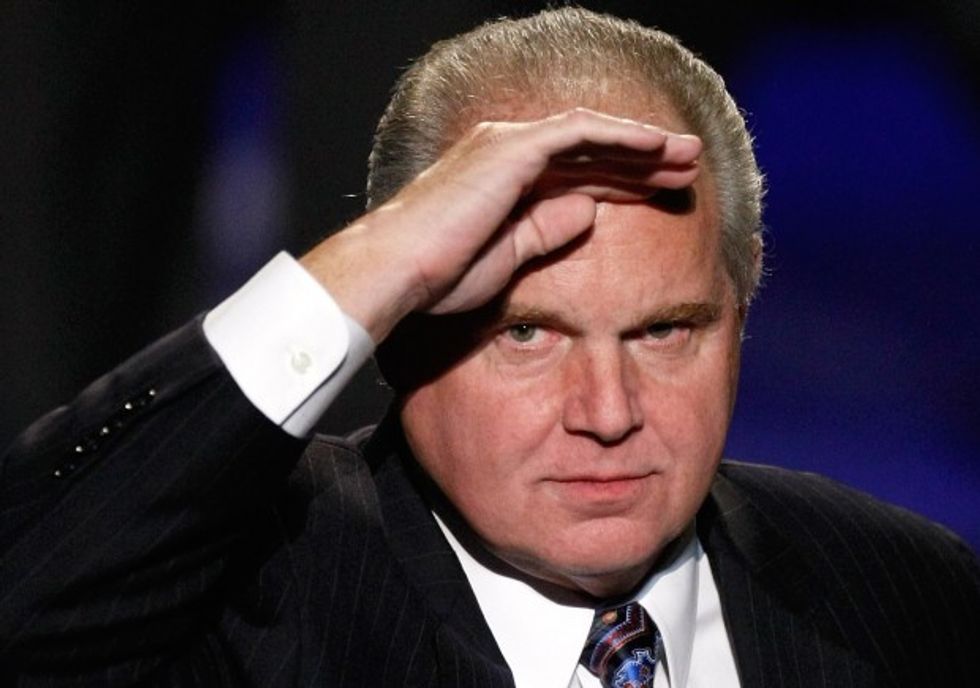 Photo by Ethan Miller/Getty Images
"Do not mistake this. Look, this is very, very important for everybody to understand. And the reason it's very, very important, is this is how they choose our nominees for us. This is how they choose our candidates for us, by making us think they like them," the conservative talk-show host added.
Limbaugh, who has helped elevate Trump's campaign to frontrunner status with positive commentary about the real estate tycoon, continued to elaborate on his theory.
"After this performance they're hyping Fiorina, for a whole host of reasons, primarily to get rid of Trump. But the media is not ever going to like any of our nominees, and they're never going to support any of them in a presidential election," he said. "So it's important to understand when you watch this, it's not that they love Carly Fiorina. They love what supporting her now might enable to them to accomplish, and that is get rid of a Republican who can win. That's what's going on here. Not hard to see."
(H/T: Mediaite)
—