Rep. Paul Gosar has announced that he's made the "difficult decision" to boycott Pope Francis' address to Congress on Thursday.
The Arizona Republican said on his public Facebook page that he made the decision after media outlets began to report what Francis was to speak about — climate change policies.
"As an elected Representative, and as a practicing Catholic, I have both a moral obligation and leadership responsibility to call out leaders, regardless of their titles, who ignore the ongoing Christian persecution in the Middle East as well as the abortion epidemic in the United States," Gosar wrote.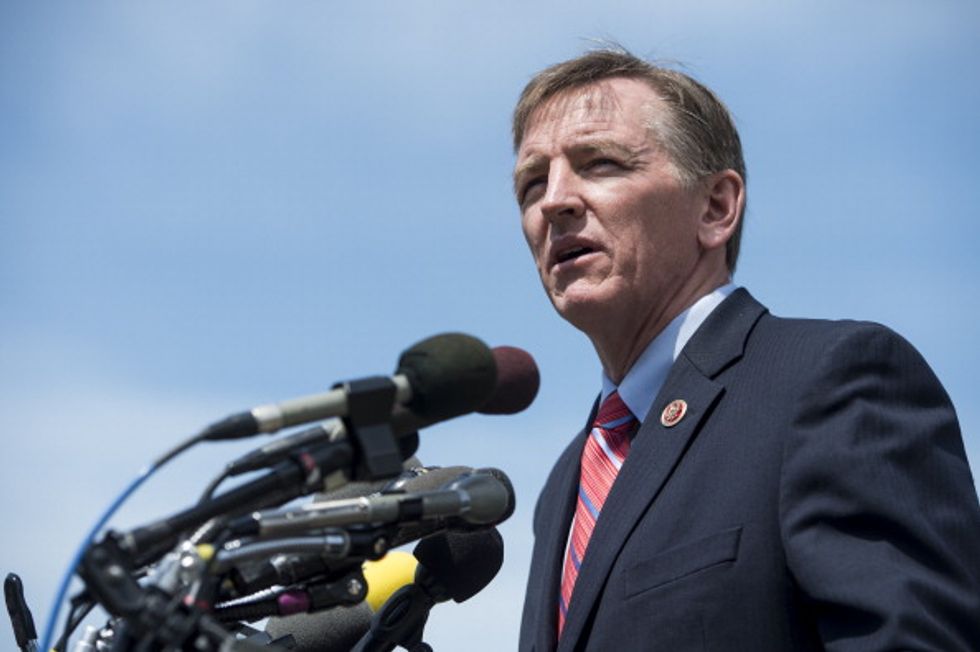 UNITED STATES - MAY 14: Rep. Paul Gosar, R-Ariz., speaks during a news conference at the House Triangle on immigration reform on Tuesday, May 14, 2013 . (Photo By Bill Clark/CQ Roll Call)
In an editorial in for Townhall, Gosar said he was excited when it was announced Francis would visit the U.S. and expected him to be "one of the world's great religious advocates and address the current intolerance of religious freedom," such as the murder and rape of Christians by terrorist groups like the Islamic State and the "intentionally planned genocide of unborn children by Planned Parenthood."
"Media reports indicate His Holiness instead intends to focus the brunt of his speech on climate change — a climate that has been changing since first created in Genesis," Gosar wrote. "More troubling is the fact that this climate change talk has adopted all of the socialist talking points, wrapped false science and ideology into 'climate justice' and is being presented to guilt people into leftist policies. If the Pope stuck to standard Christian theology, I would be the first in line. If the Pope spoke out with moral authority against violent Islam, I would be there cheering him on. If the Pope urged the Western nations to rescue persecuted Christians in the Middle East, I would back him wholeheartedly. But when the Pope chooses to act and talk like a leftist politician, then he can expect to be treated like one."