The Council on American-Islamic Relations announced Sunday it will call on Dr. Ben Carson to withdraw from the presidential race over his comments earlier in the day that he "would not advocate that we put a Muslim in charge of this nation" and that Islam isn't consistent with the Constitution.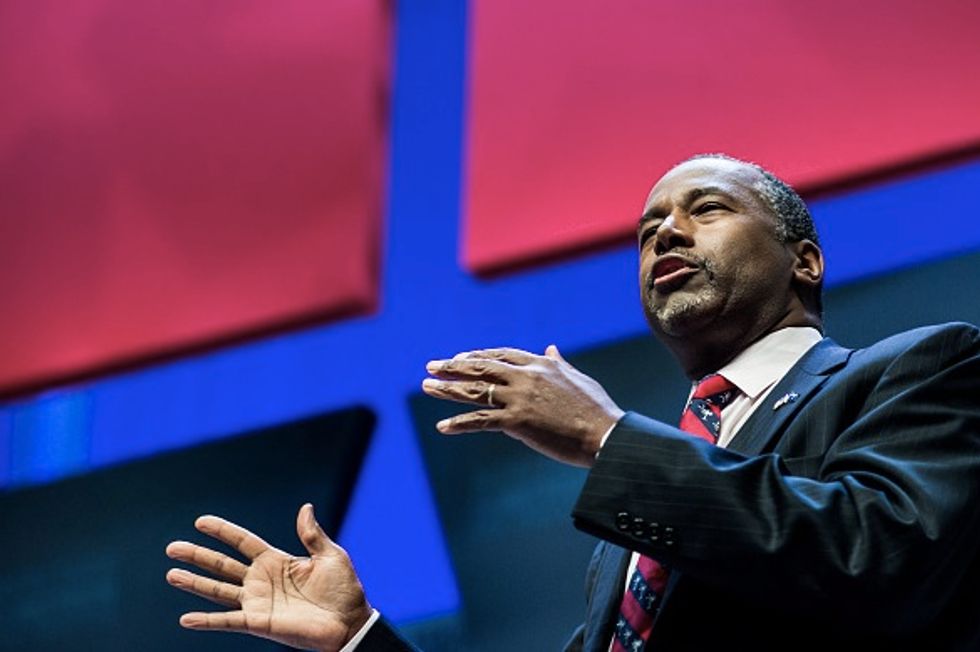 Republican presidential hopeful Ben Carson speaks to the crowd at the Heritage Action Presidential Candidate Forum, September 18, 2015, in Greenville, South Carolina. (Sean Rayford/Getty Images)
"Mr. Carson clearly does not understand or care about the Constitution, which clearly states that 'no religious test shall ever be required as a qualification to any office,'" CAIR National Executive Director Nihad Awad said in a statement. "We call on our nation's political leaders – across the political spectrum — to repudiate these unconstitutional and un-American statements and for Mr. Carson to withdraw from the presidential race."
Carson appeared on "Meet the Press" Sunday morning, telling NBC's Chuck Todd that a president's faith should matter to voters if that faith is "inconsistent with the values and principles of America."
"If it fits within the realm of America and [is] consistent with the Constitution, no problem," he added.
Carson is polling third among Republican presidential contenders, according to a new CNN/ORC poll.
(H/T: The Gateway Pundit)
—
Follow Dave Urbanski (@DaveVUrbanski) on Twitter