Eight years ago, Dr. William Petit was the only member of his family to survive a brutal attack by two men who had broken into his home in Connecticut.
In 2007, Joanna Hawke-Petit was 48-years-old when she was raped and strangled to death. Hayley, 17, was a high school student when she was burned alive. Michaela was 11-years-old when she was sexually assaulted and burned alive.
Now Petit, 58, is speaking out about the night that he lost his family, his house and the normalcy his family brought to his life in a new book, "The Rising."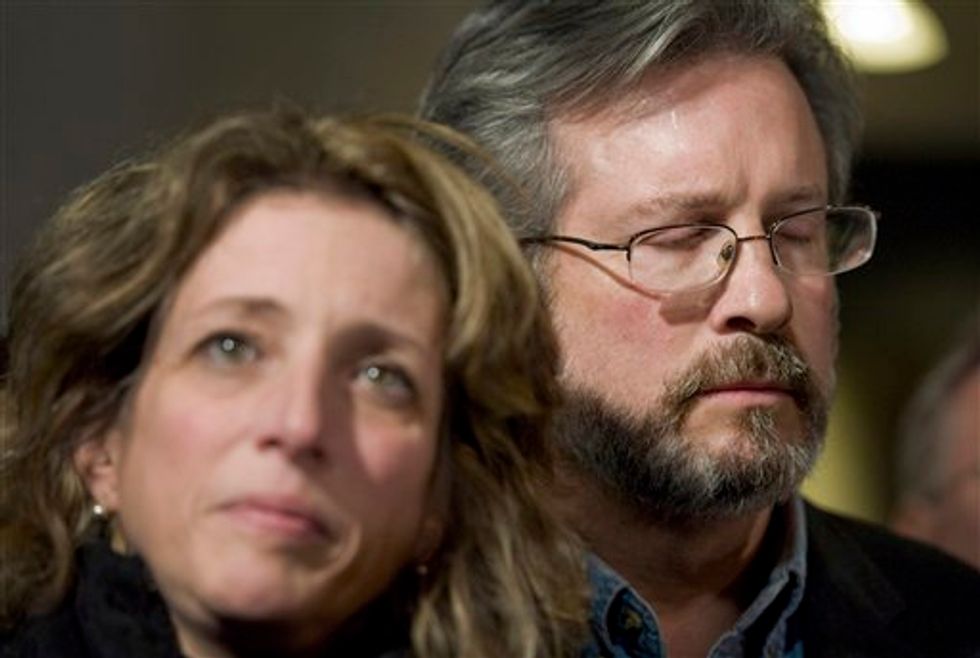 Dr. William Petit, right, was the sole survivor of a 2007 home invasion where his wife daughters were murdered. (AP Photo/Jessica Hill)
"It is an indescribable feeling, being a prisoner in your own home, being beaten to the point where you can barely manage to walk from here to there in a house you've lived in for 22 years," author Ryan D'Agostino wrote in the book, according to the Daily Mail.
Joshua Komisarjevsky and Steven Hayes broke into the Petit home in the summer of 2007 and searched for cash. The men bound Petit's hands together with plastic ties and beat him over the head with a baseball bat before they put him in the basement where he would later hear the sounds of his wife being raped above him.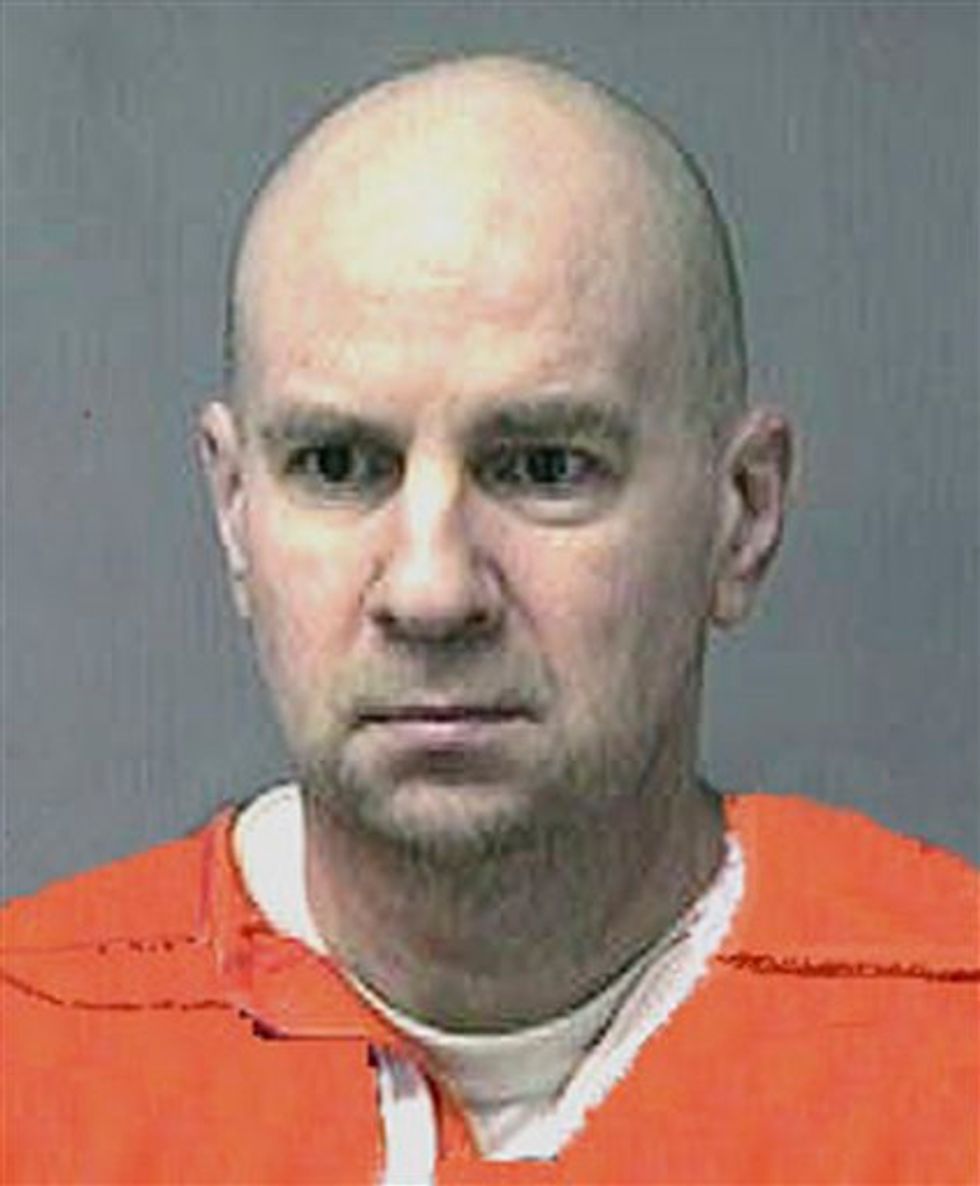 Steven Hayes sent to death row for killing the wife and two daughters of Dr. William Petit. (AP Photo/Connecticut Department of Correction, File)
Petit, who was on blood thinners at the time for a heart problem, slid in and out of consciousness throughout the men's rampage through his home. Eventually he knew he had to get help and managed to get himself outside of the house where he rolled over to his neighbor's house to pound on the garage door and yell for his friend, Dave.
According to the Daily Mail, D'Agostino wrote in the book, "Dave, his neighbor for eighteen years, looked down at Bill, a beaten, soaking-wet man lying in his driveway covered with blood, and asks, 'Can I help you, sir?'"
Komisarjevsky and Hayes were both convicted of multiple counts of rape and murder in October of 2011 and originally sentenced to death. However, as Connecticut abolished the death penalty last month, the two men will now spend the rest of their lives in prison.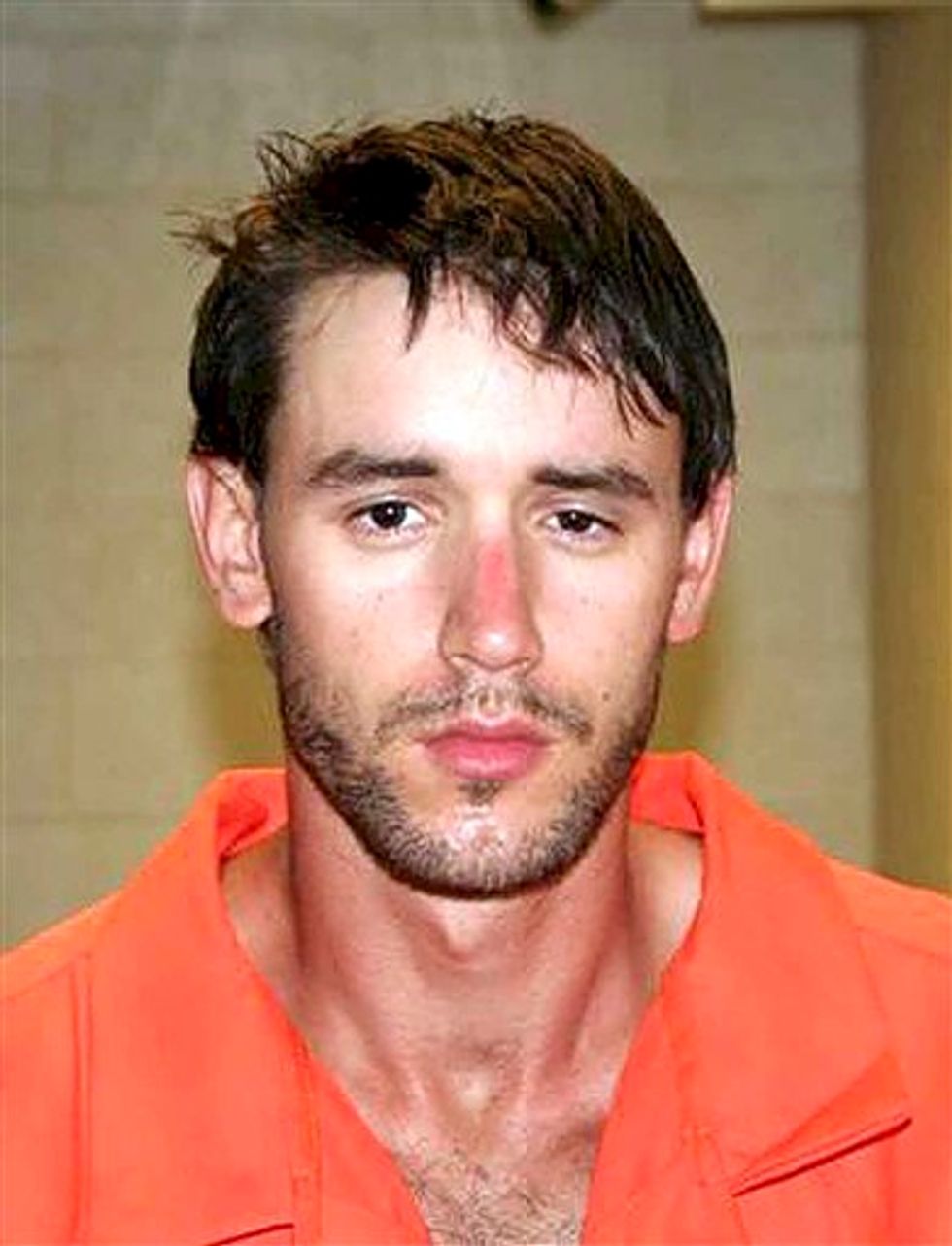 Joshua Komisarjevsky was convicted in the killings of Jennifer Hawke-Petit and her daughters. (AP Photo/Connecticut State Police)
"I don't think there's ever closure. I think whoever came up with that concept's an imbecile," Petit reportedly said. "I'm not sure what my hopes and dreams are, if any."
Petite is now remarried and has a young son but said at a church event last year that his entire life is still lived out in memories of his family. According to the Daily Mail, he answered every letter that was ever written to him following the deaths of his family and started the Petit Family Foundation, a nonprofit charitable organization.
Read more of the graphic details of the murders of Petit's family here.