A close friend of Bill Clinton once said in an audio recording obtained by The Washington Free Beacon that the former president had cautioned that Hillary's "discomfort" with those pushing a gay agenda might hurt her political ambitions.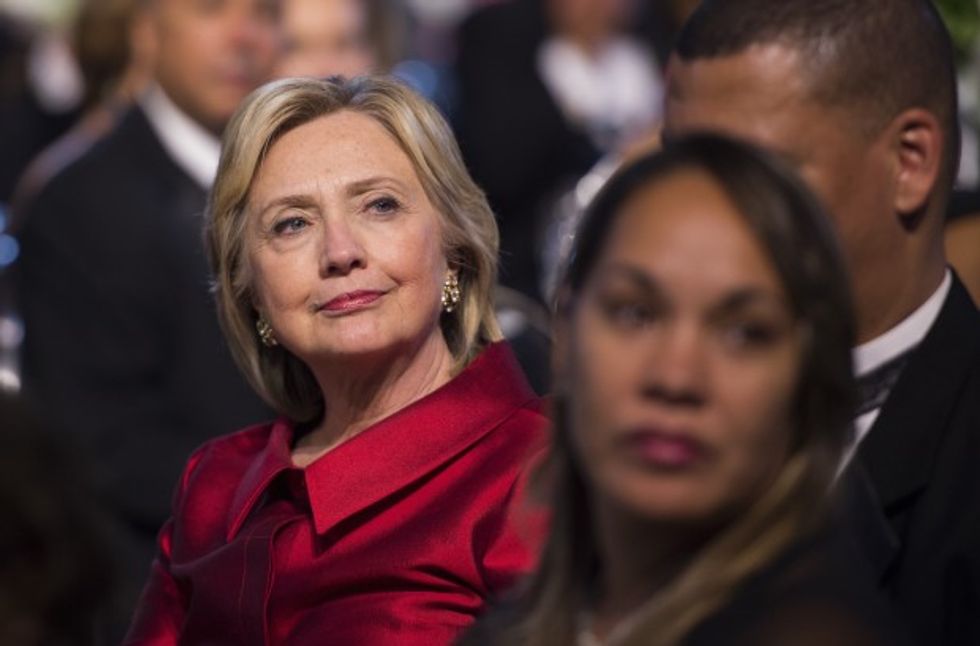 JIM WATSON/AFP/Getty Images
The recordings were made by longtime friend Taylor Branch who conducted dozens of interviews with Bill Clinton for an oral history project, The Washington Free Beacon reported. The former president kept the copies of the interviews, but following each session, Branch recounted the highlights into a tape recorder. The Washington Free Beacon obtained those recordings and published excerpts Monday.
"[Bill] came in and he said, 'You know I've had much more contact in my life with gay people than Hillary has,'" Branch said in a summer 1999 recording. "He said, 'I think she's really a little put off by some of this stuff.'"
Bill Clinton, according to Branch, told him that "generally I support the gay agenda right down the law," saying that signing the Defense of Marriage Act was "hard for me to swallow."
Hillary, however, had a differing view, according to Branch.
"Hillary, emotionally speaking, still finds the issue harder to swallow than I do. And that it could be difficult for her in New York politics, how far she'll be asked to go," Branch said, recounting what Bill Clinton told him.
He added, "Essentially I think saying that Hillary had kind of a conservative religious temperament, and was not likely to be comfortable around gay people who were kind of acting out, or pushing her to the limit. She did have general discomfort."
Hillary's recent position on gay marriage is fairly new. In the early 2000s, the Democratic frontrunner had maintained that marriage is a "sacred bond between a man and a woman."
—
Follow the author of this story on Twitter and Facebook: