After watching her parents fight over a fallen shoe rack, 6-year-old Tiana told her mother she had a message for them.
"I'm not trying to be mean, I just want everyone to be friends," Tiana said in a video that was uploaded to Facebook by her mother. "And if I can be nice, I think all of us can be nice, too. I'm not trying to be mean, but I'm trying to do my best in my heart. I want you, Mom, my dad and everyone else to be friends."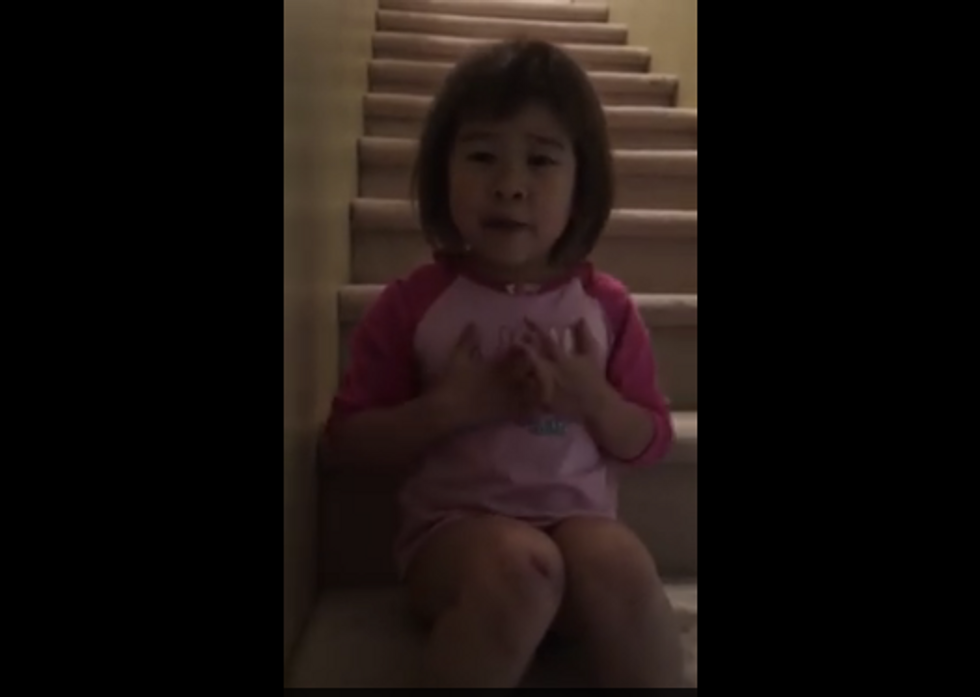 Screen grab from Facebook video
"Mom, are you ready to be his friend?" Tiana asked.
Tiana's mother, Cherish Sherry, said in her Facebook post that when she came home one day she discovered a shoe rack had fallen in the garage, which led to a fight between her and Tiana's father. Sherry said that Tiana helped her rebuild the rack and put the shoes back on it and then afterward sat her parents down for a small lecture.
"If we live in a world where everyone's being mean, everyone's going to be a monster in the future," Tiana said. "We need everyone to be a person. Everyone including me and my mom. Everyone. I just want everything to be settled down. Nothing else."
In a separate Facebook post, Sherry said she is a single mom with two jobs. Watch her daughter's message, which has been shared more than 300,000 times, below.
—