Several people are injured after a home in Waxahachie, Texas, exploded on Monday morning.
The home was completely leveled and damaged nine other houses. NBC DFW captured the aftermath in an aerial photo: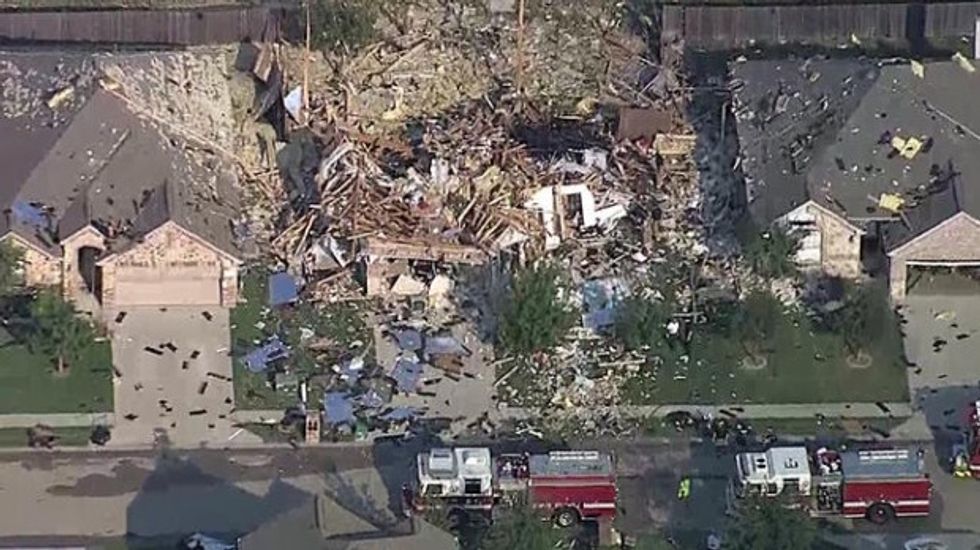 NBC DFW
Two victims were reportedly airlifted to a nearby hospital and three others were left injured in the explosion.
The cause of the explosion remains under investigation, but city spokeswoman Amy Hollywood said it may have been a gas leak.
More from WFAA-TV:
---