Democratic presidential candidate Hillary Clinton has no business criticizing anyone for spreading rumors about President Barack Obama because the rumor that he's a "Muslim" started with her, MSNBC's Joe Scarborough said on Monday.
"For Hillary Clinton to come out and criticize anybody for spreading the rumors about Barack Obama when it all started with her and her campaign passing things around in the Democratic primary," he said.
Co-host Mika Brzezinski added, "We're just telling the truth, sorry."
The "Morning Joe" hosts were referring to Clinton's 2008 response when she was asked if Obama was a Muslim. She argued at the time, "there's nothing to base that on, as far as I know."
The 2008 Clinton campaign also circulated an image showing Obama dressed as a Somali elder during a visit to Kenya, which many claimed was intended to smear.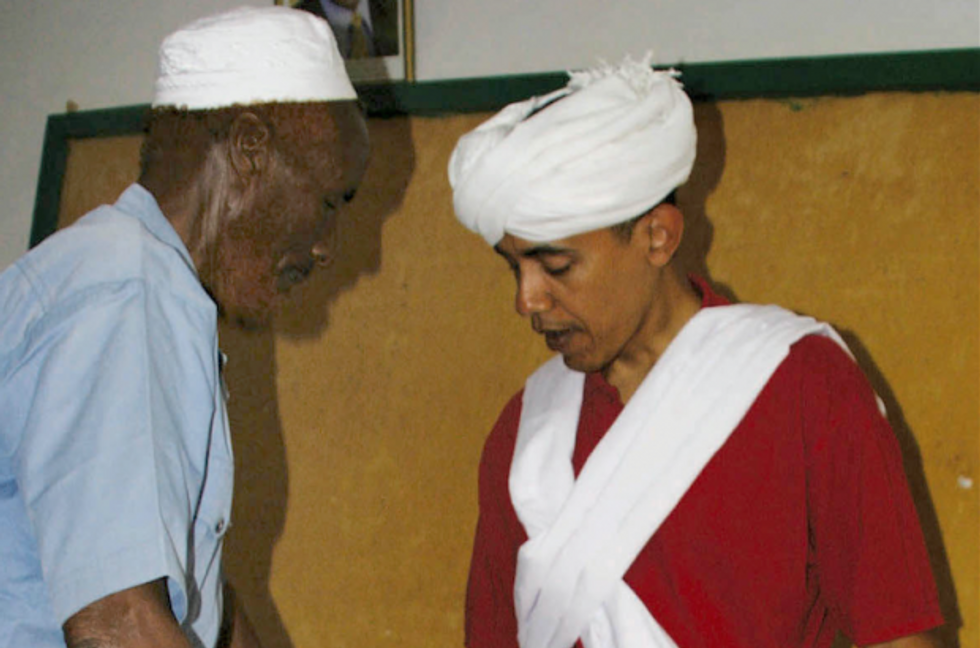 In this 2006 file photo, then-Sen. Barack Obama, D-Ill., right, is dressed as a Somali Elder by Sheikh Mahmed Hassan, left, during his visit to Wajir, a rural area in northeastern Kenya, near the borders with Somalia and Ethiopia. (AP Photo, File)
The stunt was slammed by Obama's team as "the most shameful, offensive fear-mongering we've seen from either party in this election."
Watch the segment via MSNBC:
---