Hundreds of people in Dickson, Tennessee, turned out at the funeral for an American veteran they didn't even know.
Ronnie Toler died at the age of 66 with nobody to claim his body. But thanks to his fellow veterans, service members, concerned citizens and a social media campaign by the Dickson Funeral Home, he was put to rest at the Middle Tennessee State Veteran's Cemetery with all the military honors he deserved, according to WTVF-TV.
The local news station added that the veterans cemetery made the plot for his body and the local funeral home donated the burial supplies.
"It brings tears to your eyes the feeling of so many people coming together to honor someone they never met in their life before," Patriot Guard head rider Mary Anne Keough told WTVF-TV.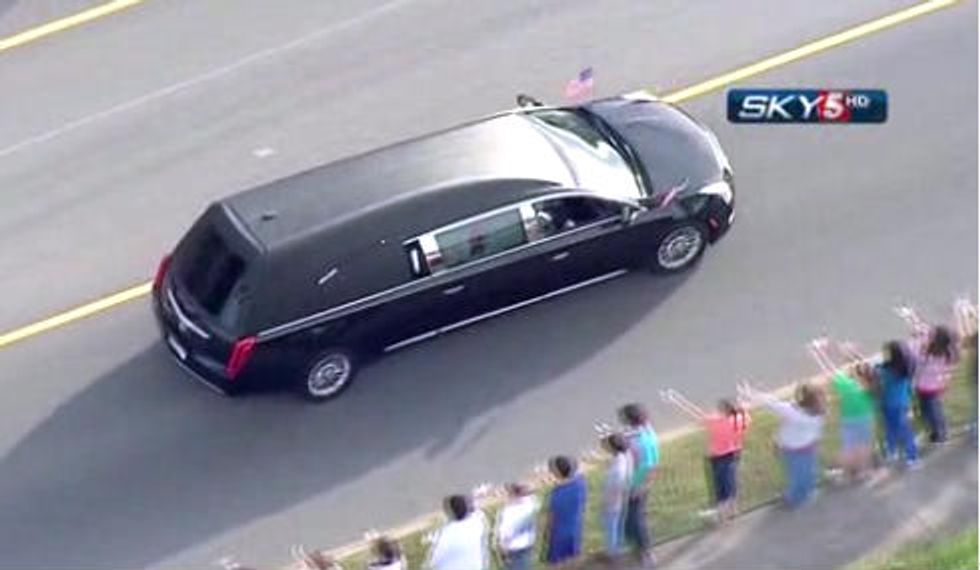 Image source: WTVF-TV
"We may not have known him personally but he had brothers and sisters here in the armed services that took care of it," Annette Robeck said. "You don't ever leave a soldier behind."
Following Toler's full military honors, the Patriot Guard Riders announced that they are making sure the folded flag from his funeral is taken to his mother in California, who was unable to be there because she is in a nursing home.
(H/T: WTVF-TV)
–
Follow Jon Street (@JonStreet) on Twitter