Television star Mike Rowe has seen a lot of danger throughout his life, but he said the most difficult thing he ever witnessed was a skydiving accident.
Speaking to XM Satellite's "Opie Radio," Rowe told the hosts about the first time he ever jumped solo out of an airplane while filming his CNN show, "Somebody's Gotta Do It." Rowe said the day before his jump, he stood facing a camera on the ground while eight other guys jumped out of a plane at 15,000 feet and came down fast behind and toward him.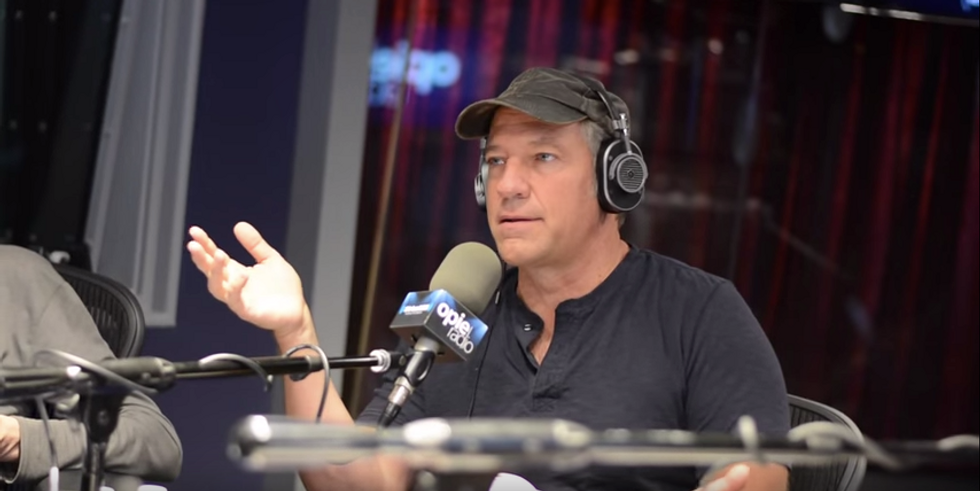 Image source: YouTube
Rowe said the jumpers were all supposed to jump and at the last moment perform a maneuver that would propel them parallel to the ground at approximately 30 mph past Rowe's head and the camera.
"It's really an amazing shot," Rowe said.
However, only seven made it.
"He's okay, but he wasn't," Rowe said of the eighth jumper. "We had to help him, and there was a snap, and there was a bone, and there was this awful thing."
"And looking back it was maybe the single biggest, weirdest, most difficult thing that I've looked at, because now suddenly the reality show got like really real," Rowe said.
Watch Rowe describe the harrowing accident below. (Content warning: Strong language.)