There are several institutions developing exoskeletons to do everything from helping paralyzed individuals walk again to easing the burden on soldiers carrying heavy loads over long distances.
What is it like to wear one though?
IEEE Spectrum, which was on hand at the U.S. Army Research Laboratory at the Aberdeen Proving Ground in Maryland to witness a recent, three-mile test of one such system, learned that while it took some getting used to, soldiers could feel the difference.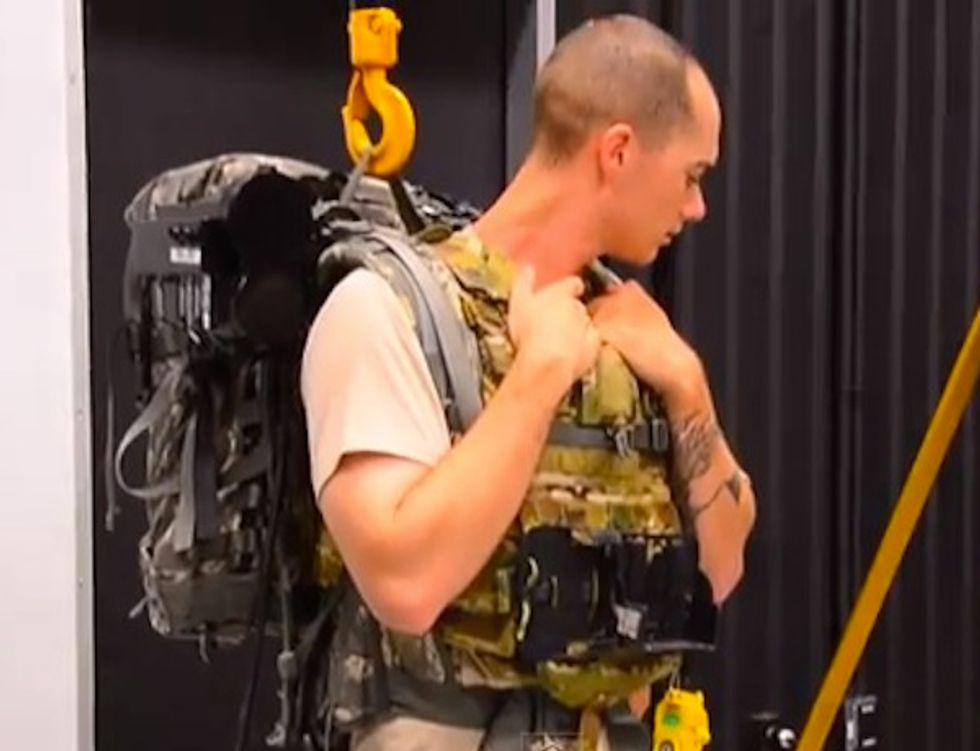 The battery-operated system is mean to help ease a heavy load and reduce muscle strain. (Image source: YouTube)
"It's like a rubber band," Army Specialist Cacciatore said in an IEEE Spectrum video. "You can feel tension, but once it gets stopped, it helps pull your leg up and helps relieve tension off the muscle. When you don't wear the machine you feel all that weight on your muscle."
Speaking honestly, Cacciatore said he's not sure how the exoskeleton would affect soldier performance, but medically, he thinks it would be beneficial.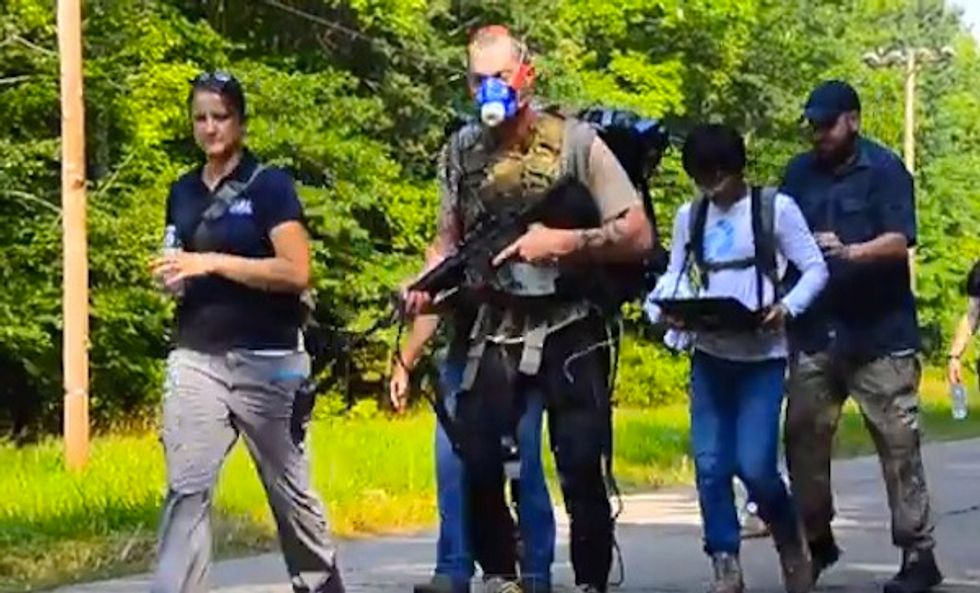 Image source: YouTube
"It could help a lot of soldiers out," he said. "Prevent muscle tears and other future injuries."
Watch the test:
The exoskeleton Cacciatore tested was developed by Harvard University's Wyss Institute for Biologically Inspired Engineering, with the work being done for the military's research arm, the Defense Advanced Research Projects Agency, IEEE Spectrum reported.
In October, this same exoskeleton will be tested on a six-mile course hike.
(H/T: Popular Science)
—
This story has been updated to correct the spelling of Army Specialist Cacciatore's last name.