A Boston-area man was overly excited — and overly Boston — after he caught a "sea monstah" during a recent fishing trip.
In the now viral video posted to his Facebook page, Michael Bergin unleashed his excitement with a bevy of expletives over the catch of what he thought was a sea turtle or a "baby f***ing whale."  According to Mashable, Bergin actually caught an ocean sunfish, and it was very much alive.
"It's Moby Dick!" Bergin exclaimed at one point.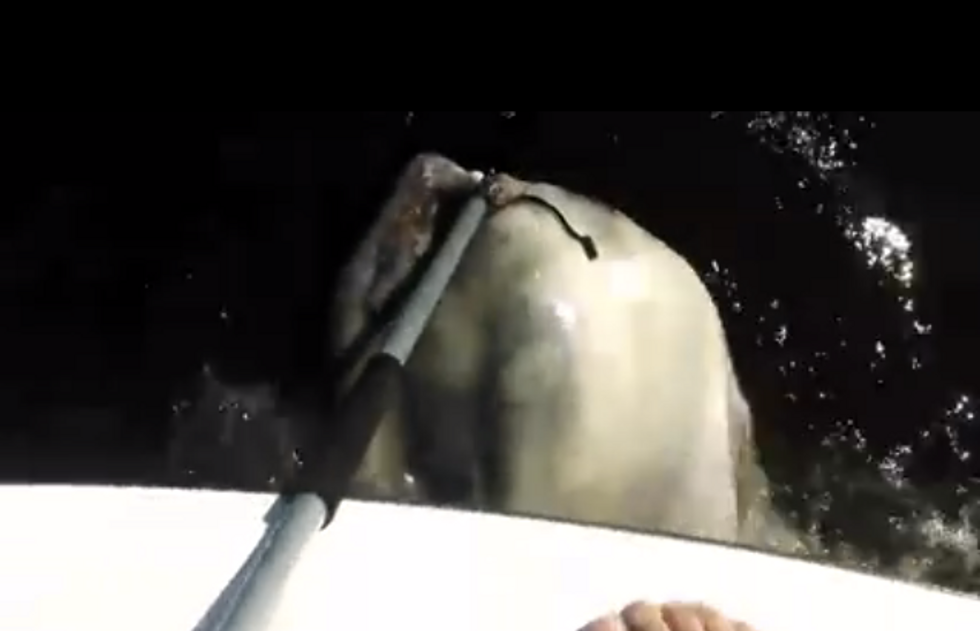 Screen grab via Facebook video
Bergin told the Boston Globe that his reaction in the video, which has been viewed more than 114,000 times, was completely genuine.
"I ain't seen nothing like that in my entire life, bro," he told the Boston Globe. "I ain't even been to the aquarium. When I see something like that, I'm amazed, bro. It's like seeing a gorilla for the first time, man."
"I don't know, man. I went nuts. We didn't know what the hell it was," Bergin continued. "It was scaring me to death. It was like a dinosaur. It was so ... ugly."
Bergin was fishing with his friend, Jason Foster, who told the Globe that Bergin's continuous swearing is pretty normal for the 41-year-old. Foster said he was laughing the entire time during Bergin's episode.
The Globe reported that the two men attempted to get the fish onboard their boat but eventually had to contact the Coast Guard to alert them of what they had caught.
Watch Bergin's viral video below. (Content warning: Strong language.)