The claim by a popular 13-year-old conservative commentator that President Barack Obama blocked him on Twitter appears to be false.
Pearson is a YouTube sensation whose provocative videos critical of Obama reach millions of people. He is also the national chairman of Teens for Ted, a group backing Sen. Ted Cruz (R-Texas) for president.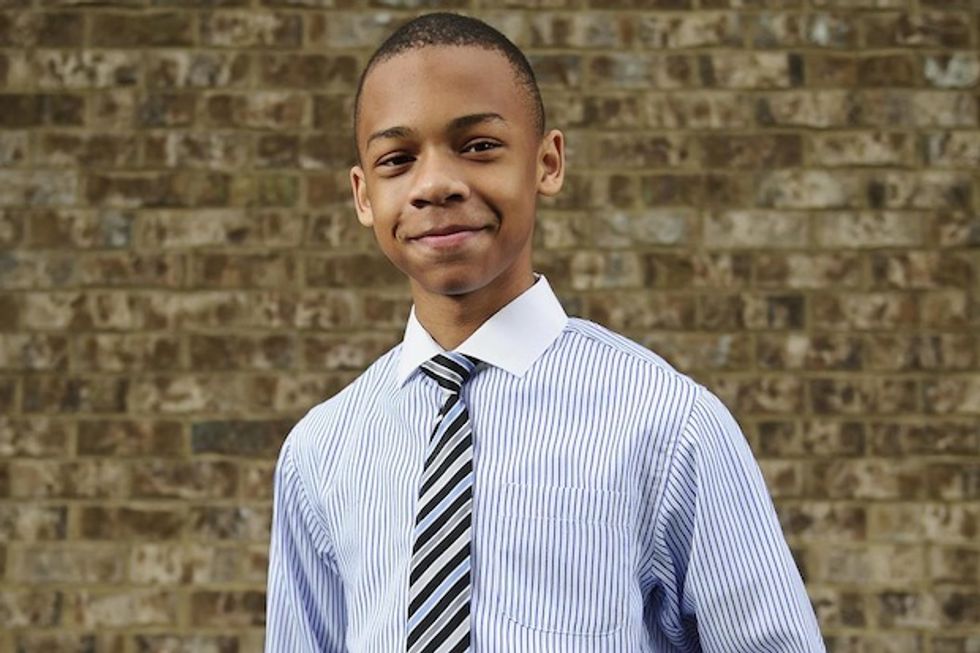 Image source: Facebook
On Wednesday, Pearson turned to Twitter to allege that he had been blocked by the @POTUS account. That claim, however, was almost immediately refuted by a White House spokesman. Pearson called the spokesman's denial "outrageous" and responded by uploading a video blasting the president for allegedly lying about the incident.
As his sole evidence, Pearson produced a purported screen grab showing he was no longer permitted to follow the president or see his tweets.
However, a closer inspection reveals there are problems with his claim.
First, Twitter users aren't permitted to follow accounts that block them, yet Pearson could be seen following Obama's account moments after making the claim he was blocked.
.@RINOPundit Great idea. My hmm is going to stand for now. This smells fishy. pic.twitter.com/06pH4B7bRc

— Ham (@ChimpNo65) September 23, 2015
After being called on it, he quickly unfollowed.
Looks like @thecjpearson stopped following @potus. No longer on "followers you know" on Obama's account, and this: http://t.co/m42tZ393fr

— Ham (@Ham) 1443045820.0
Moreover, the screen grab provided by Pearson appears to have been a copy of one uploaded online months ago.
This one was uploaded in May: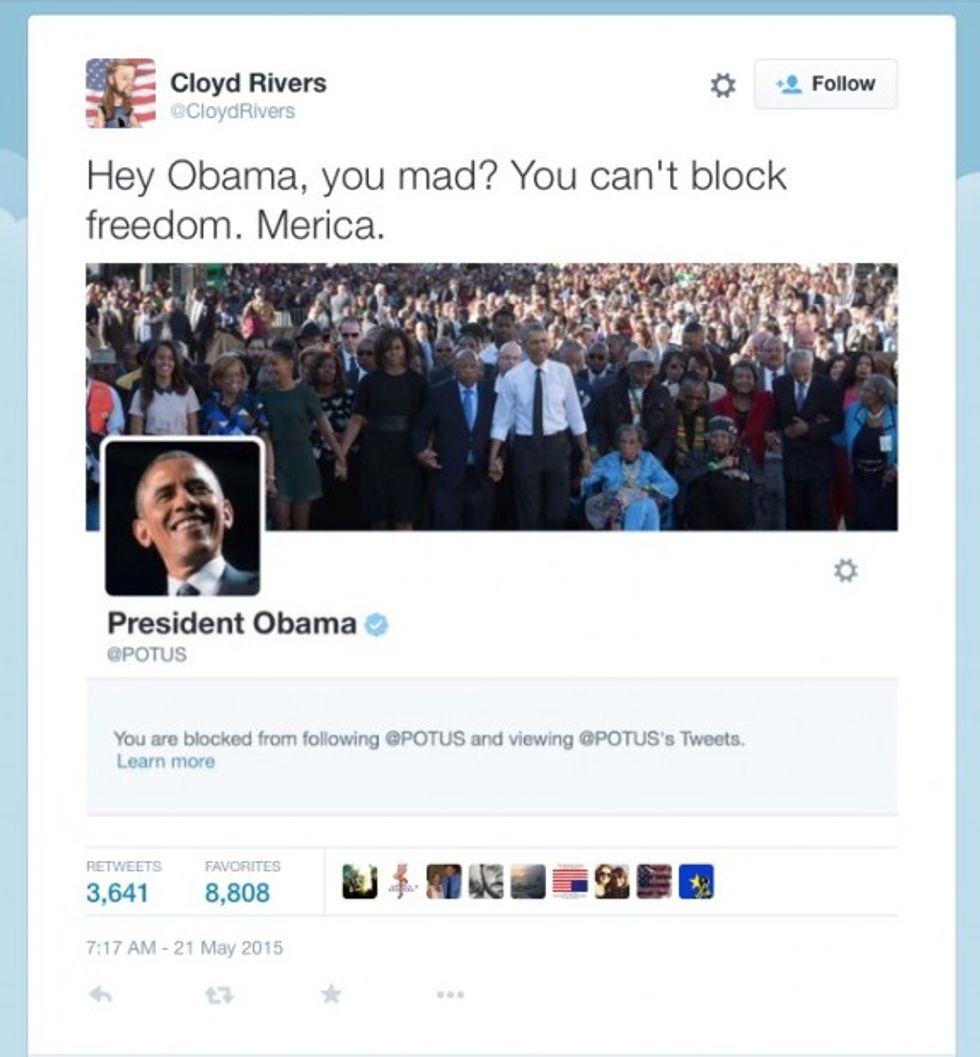 Image source: Twitter
@oliverdarcy Google pic.twitter.com/yX7Ppr0wjq

— Davontae (@DavontaeM20) September 24, 2015
There are other problems too. Aspects of the image appear to suggest it was a digitally manipulated photo.
Take a look at the justification of the text. The placement of the "Learn more" text is slightly off.
@oliverdarcy Allow me to help... "Learn More" just a few pixels off. pic.twitter.com/ibWNVdqVZO

— Rob Doar (@robdoar) September 24, 2015
Further, notice how the text is rasterized when viewed closer? That suggests the image was digitally manipulated. If the image Pearson presented were a direct screen grab, the rasterization would not be there.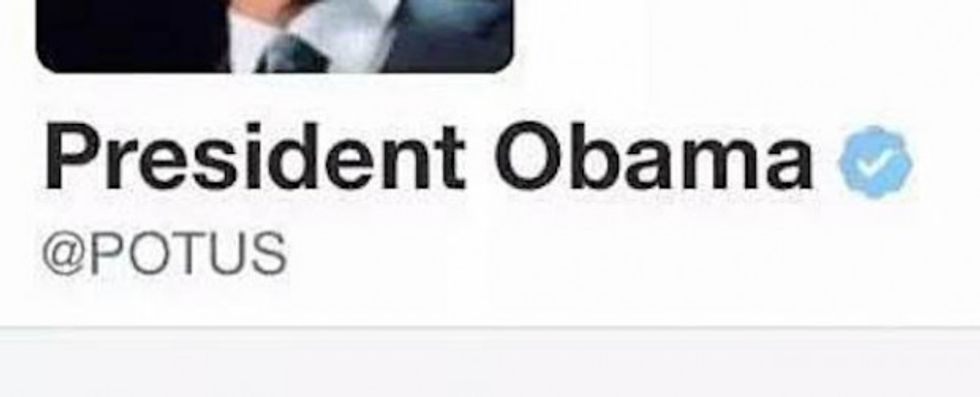 Image source: Twitter
An examination of the image's metadata could clear everything up and prove it was not digitally altered. TheBlaze asked Pearson on Wednesday three times for the original image so that it could be examined. Pearson did not respond to those requests. Prior to asking, he had been very quick to respond.
On Thursday, after this reporter's tweets about the matter gained online attention, Pearson told TheBlaze that he no longer had the original copy of the screen grab. He said the screen grabs were taken on a "different device which recently was updated and the camera roll ended up being wiped."
"I'm a busy kid," he wrote via Twitter direct message. "I don't have time to scour the Internet for pictures to bring down the White House. It's quite possible we used the same device. I refuse to engage in conspiracy theories."
A representative for the Ted Cruz campaign did not respond to multiple requests for comment.
UPDATE: 9:02 p.m. ET: Pearson turned to Facebook to release a statement:
I'm not responding to fraudulent attacks on my character by the left nor RINOs. My friend sent me the screenshot, since I accessed my account using his phone. I saw it with my own eyes. Time to move on.
However, Pearson's statement is not consistent with what he told TheBlaze Wednesday. Over the phone, Pearson said he took the screen grab himself off a Droid tablet.
—
Follow the author of this story on Twitter and Facebook: