A Canadian man on a 10K run along a remote road in Alberta with his camera rolling said he was prepared to defend himself after two cougars crossed his path.
Donny Stone on Tuesday said he had his bear banger and bear spray out for protection after the initial sighting.
"Let's hope we don't have to use anything and they just carry on," he said, but in that same second, he was spraying.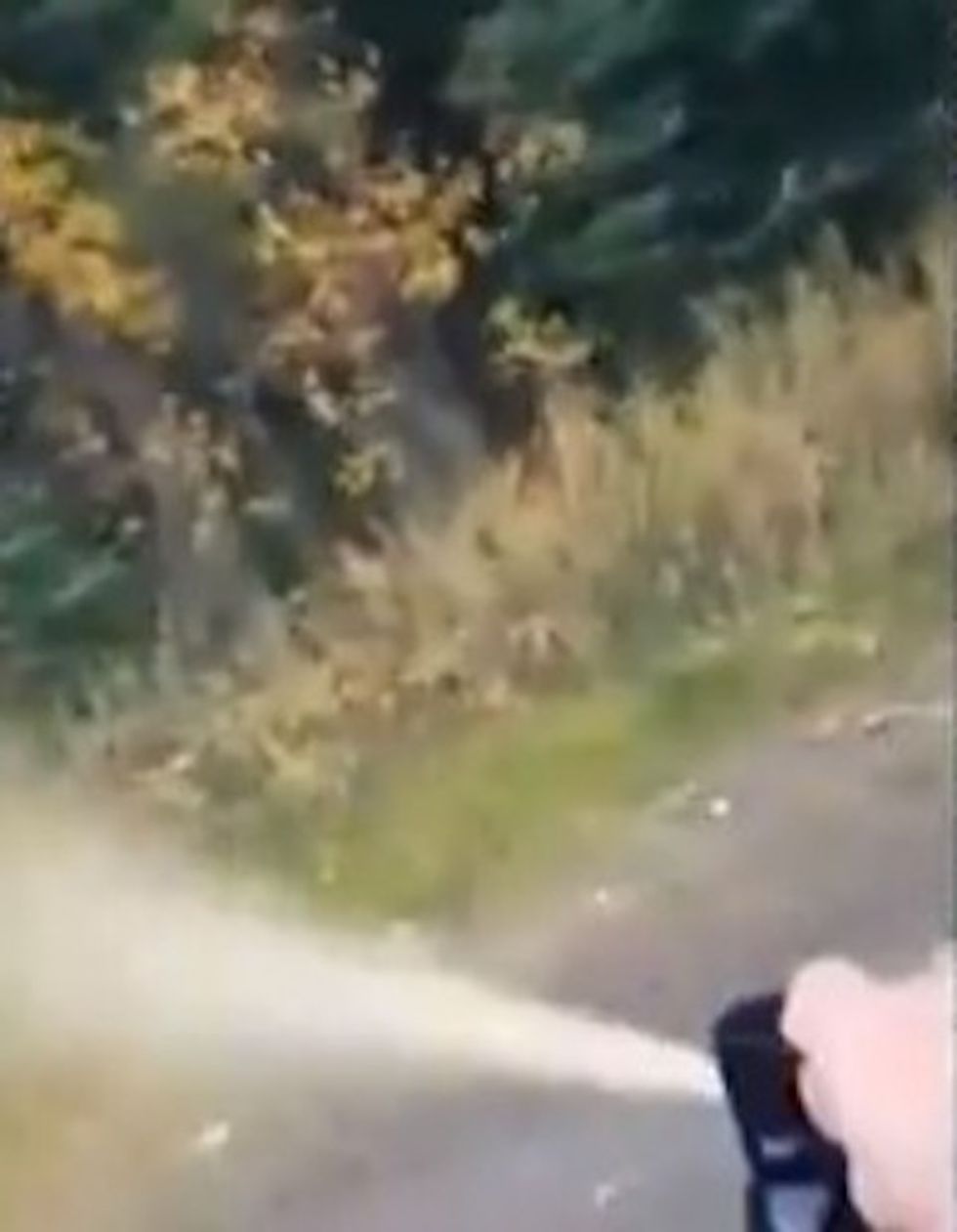 Image source: YouTube
"Get out of here," he yelled as he sprayed a steady stream toward the cougar in the brush.
"That was scary. Oh man, I can't believe I got that on camera," he said as he continued walking.
Watch the video:
In the video's description, Stone wrote that seeing the cats was a dream of his, but he was "super happy" to have his bear spray on hand.
Stone encouraged other runners, if they run through wooded areas, to carry bear spray and have it ready.
"I packed it tonight but didn't have the safety off until I saw them cross in front of me. Had I not seen them and they attacked as I went by I wouldn't have had time to get the safety off. It was an eye opener and I'm grateful it didn't turn out worse," he wrote.
(H/T: Reddit)