After he failed to pay a careless driving ticket, police caught up with 32-year-old David Stojcevski last year and brought him in for obstruction of justice.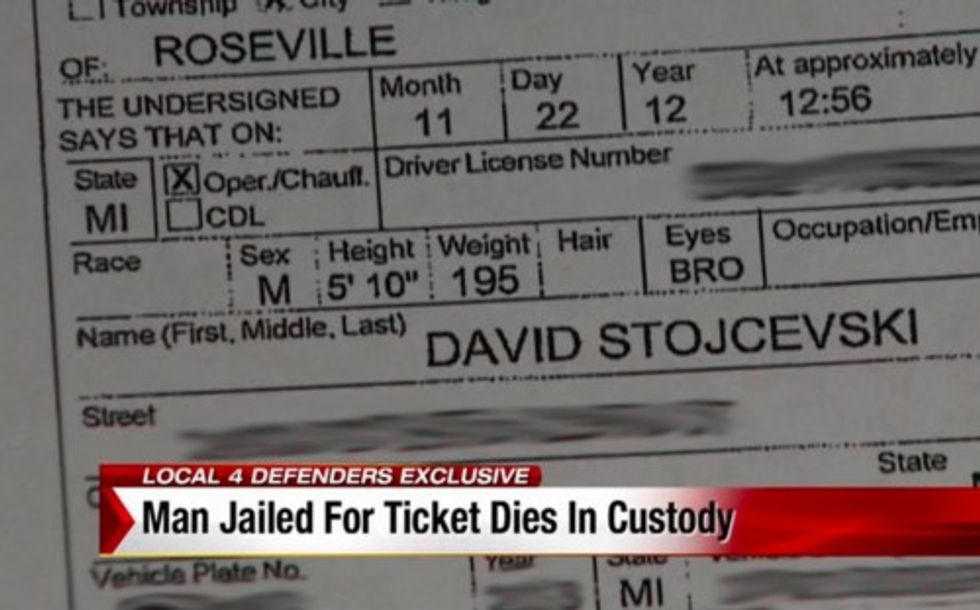 Image source: WDIV-TV
Not having the money to pay the $772 fine, a judge ordered him to jail for 30 days.
But Stojcevski died in his jail cell while a video camera rolled.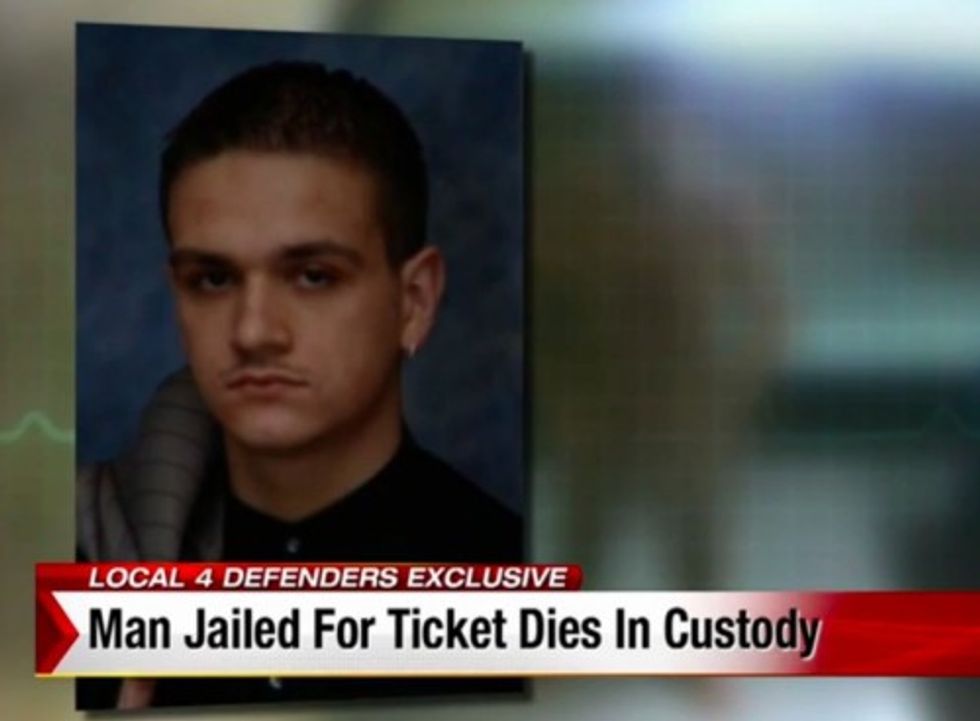 Image source: WDIV-TV
The 11 days of footage showed the Roseville, Michigan, man in a high-observation cell behaving erratically, exhibiting extreme weight loss — he lost 50 pounds during that stretch — and convulsing on the cement floor during his final two days of life.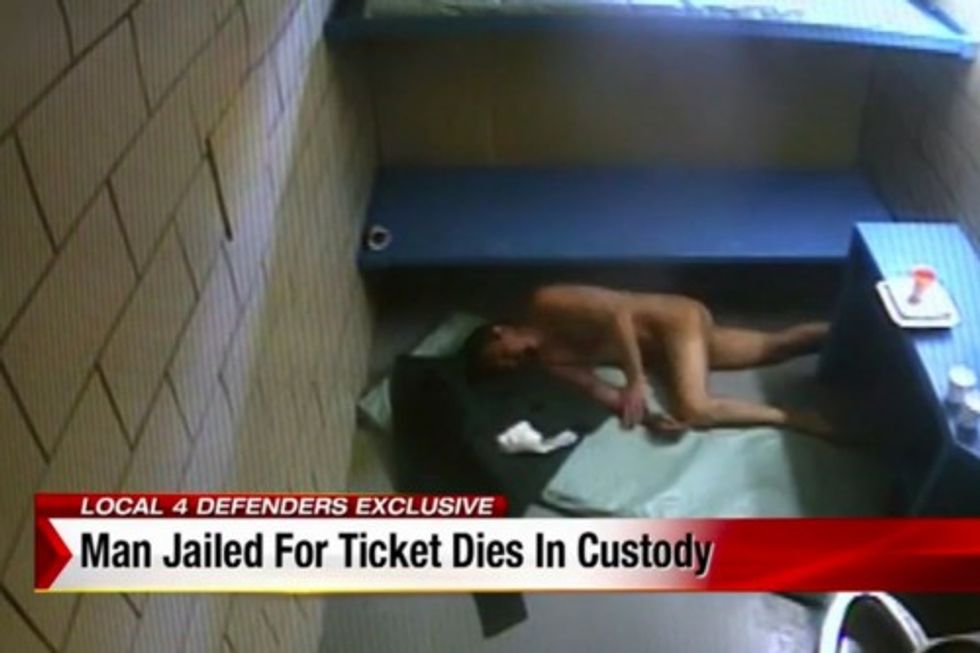 Image source: WDIV-TV
Stojcevski's family has filed a federal lawsuit, claiming guards and medical staff at the Macomb County Jail neglected him, WDIV-TV reported, adding that the family wanted the public to see the video of his death so it doesn't happen to others.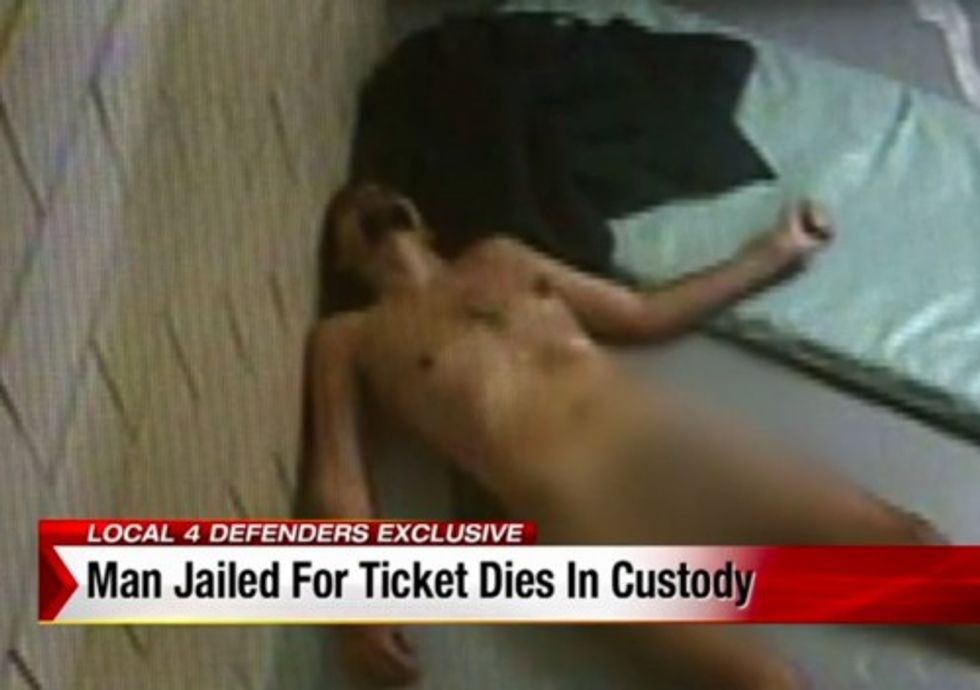 Image source: WDIV-TV
"It's unconscionable that they let this human being suffer like this," Dr. Donna Rockwell, a licensed psychologist and expert in addiction and withdrawal symptoms, told the station as she watched the video.
"I guess his life didn't matter," she said.
Stojcevski, the son of immigrant bakers, grew up in a modest Detroit suburb and was addicted to drugs at a young age. According to his family's lawsuit, a doctor prescribed Stojcevski Methadone, Xanax and Klonopin to help him beat his addiction — but without them, his body would go into withdrawl, WDIV reported.
At the jail a nurse evaluated him and recommended Stojcevski go to a medical drug detox unit — he went to a jail cell instead, the station reported.
Within six days, his behavior turned erratic, and he was moved to a mental health cell, stripped of his clothes for his own protection and put under suicide watch.
Stojcevski's condition worsened over the next 11 days. He wasn't eating and was losing weight rapidly. A cellmate was seen eating Stojcevski's food while he was curled up on the floor.
He got into a fight, then was seen reenacting it after his cell was cleared — likely a hallucination, a common reaction to prescription medication withdrawal, experts told WDIV.
But mostly he was seen twitching and convulsing.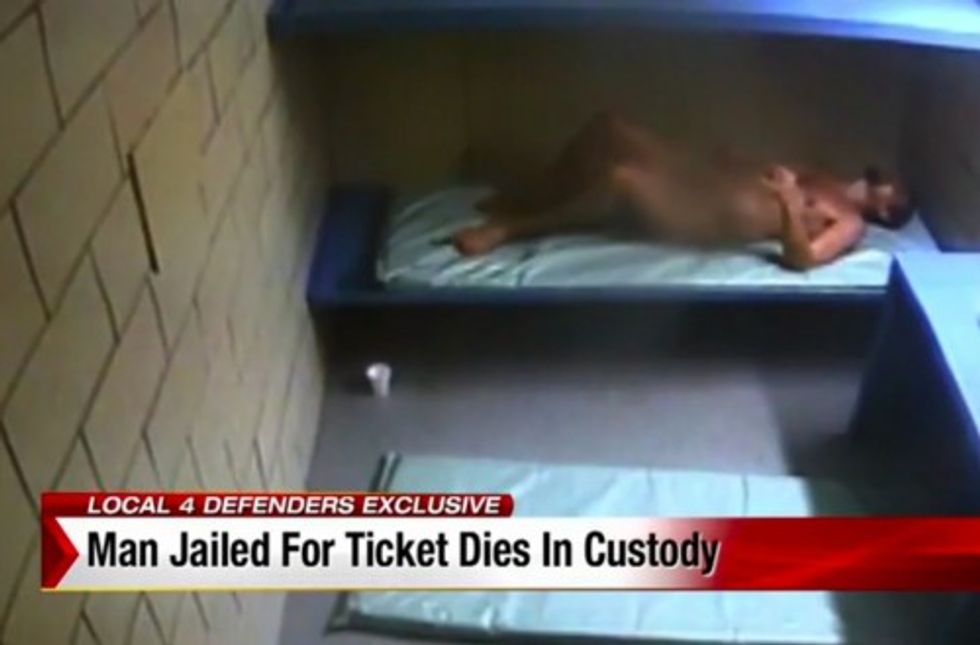 Image source: WDIV-TV
"Wow," Rockwell said to WDIV. "I can't believe anybody was in charge of looking at this video or looking at this camera and didn't do anything to help this human being."
In the high-observation unit, guards are required to watch prisoners using security cameras and monitors, take notes on prisoners' conditions every 15 minutes — all in all, a total of 96 checks every day, the station said.
Dr. Frank McGeorge, an in-custody death expert, said Stojcevski should have received medical attention.
"There's no reason for a person that's incarcerated who's been watched for this period of time to die in custody," McGeorge told WDIV.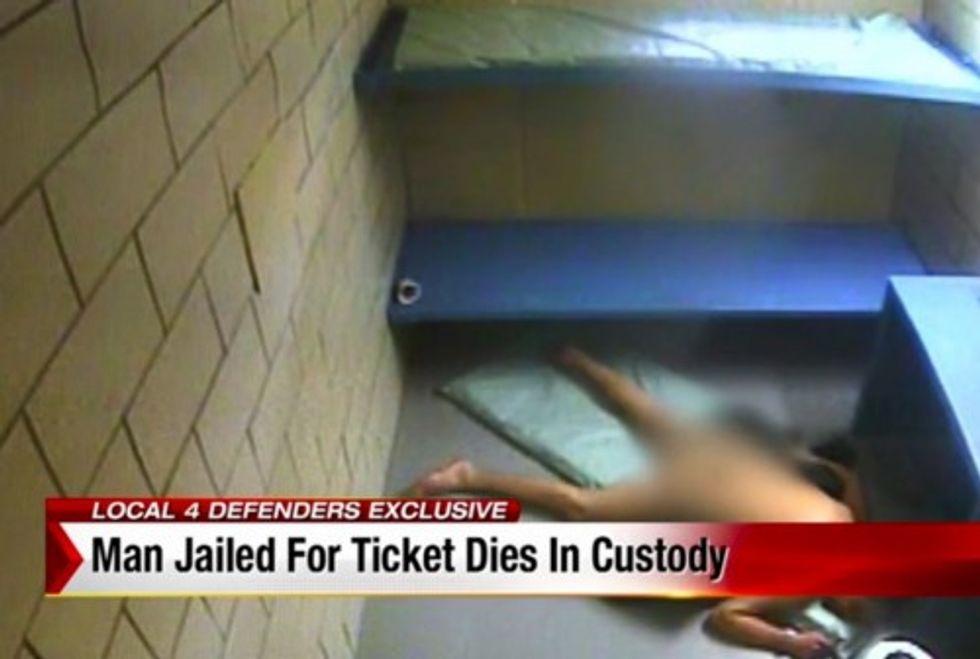 Image source: WDIV-TV
"I think there are so many points in this video where someone who had any humanity would look at this person and say, 'I better figure out whether they need help,'" Rockwell added.
When guards and medical staff finally enter Stojcevski's cell on the video, it's too late.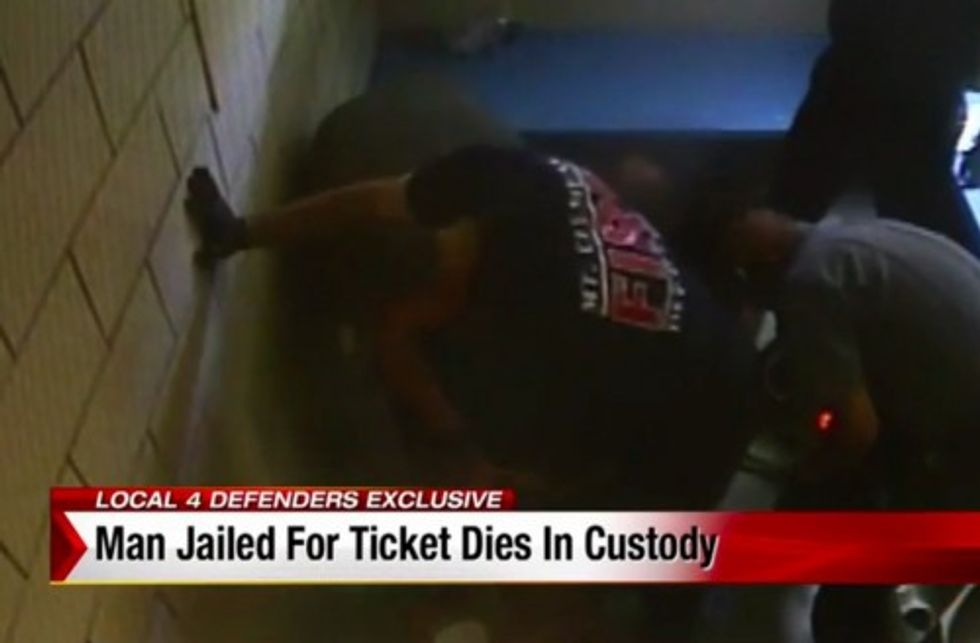 Image source: WDIV-TV
"He did not commit a violent crime in any sense of the word, and this is how he is being treated?" Rockwell said. "Oh my God ..."
Stojcevski was seen being placed on a stretcher and taken to a hospital where he was pronounced dead. The cause? Acute withdrawal from medications, WDIV reported.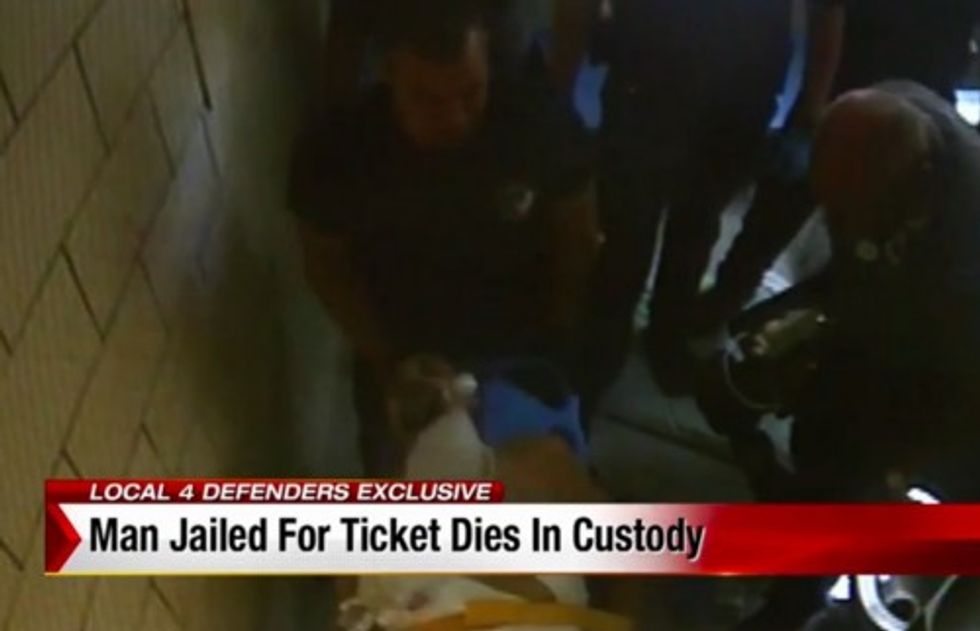 Image source: WDIV-TV
Sheriff Anthony M. Wickersham told the station he couldn't comment because of the ongoing litigation, but WDIV said corporate counsel in Macomb County indicated that the case lacks legal merit and they expect to prevail when it goes to trial.
video platformvideo managementvideo solutionsvideo player
—
Follow Dave Urbanski (@DaveVUrbanski) on Twitter