A Kansas woman was surprised to find something very un-cherry tomato like growing on a cherry tomato plant.
"We've come up with watermato or tomelon," Sherri Miller told KAKE-TV of the names they've devised to describe what they think could be a watermelon-tomato cross because those are the only plants currently growing in the community garden.
But a local horticulturalist said the oblong growth that looks quite a bit like an eggplant is likely not a watermelon-tomato cross.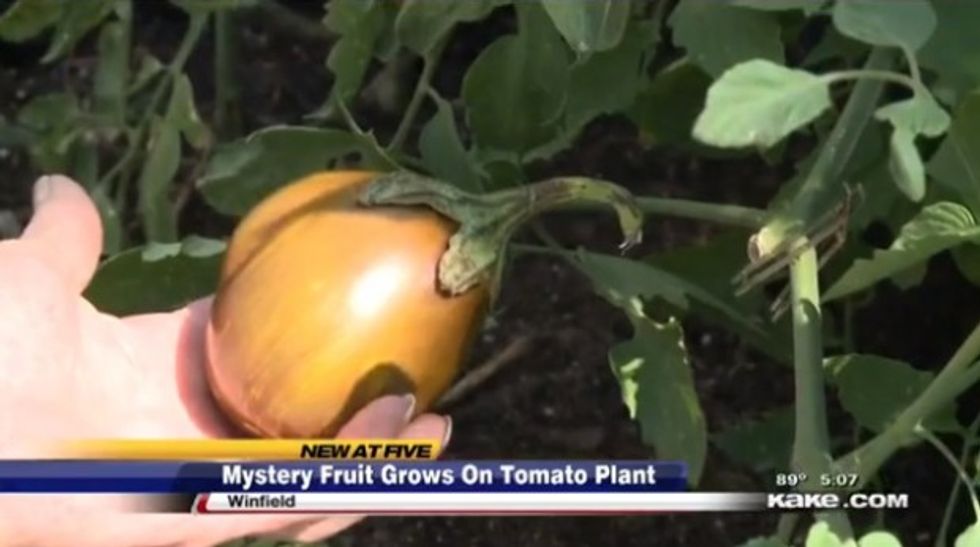 Image source: KAKE-TV
"It is not possible for watermelons and tomatoes to cross," Sedgwick County Extension Horticulture Agent Rebecca McMahon told the news station.
What it could be, McMahon said, is an eggplant-tomato cross, as those two are genetic cousins.
"They're in the nightshade family," McMahon told KAKE. "Based on the calyx on top of the fruit and the shape of the fruit and the color, it looks like a type of eggplant definitely."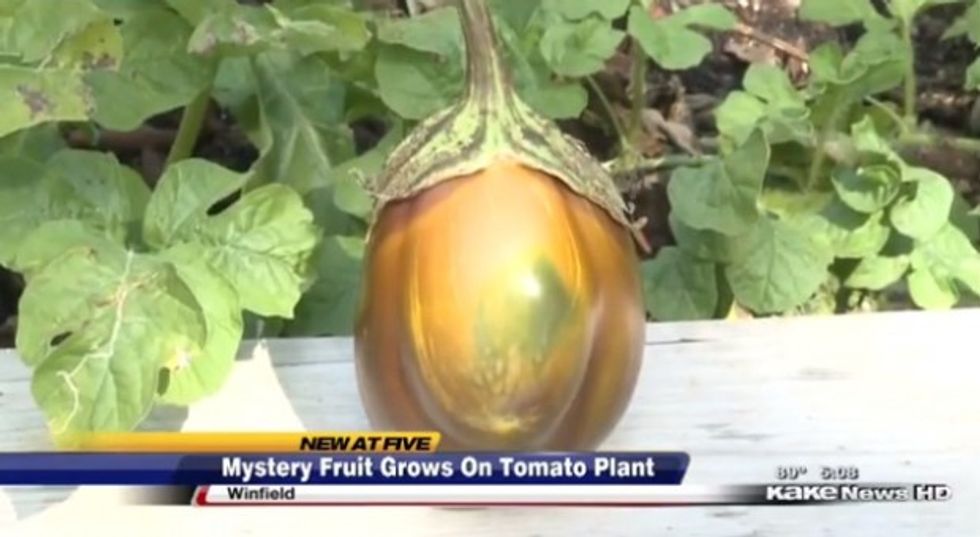 Image source: KAKE-TV
"If there were eggplant or things in there previous years there could have been some crossing," she said.
Watch KAKE's report on the unusual find:
Grafting is another technique that could have an eggplant growing on a tomato plant.
(H/T: io9)