Kanye West is apparently a big fan of Republican presidential candidate Ben Carson — so much so that he tried to get him on the phone for three weeks the first time he heard the world-renowned doctor speak.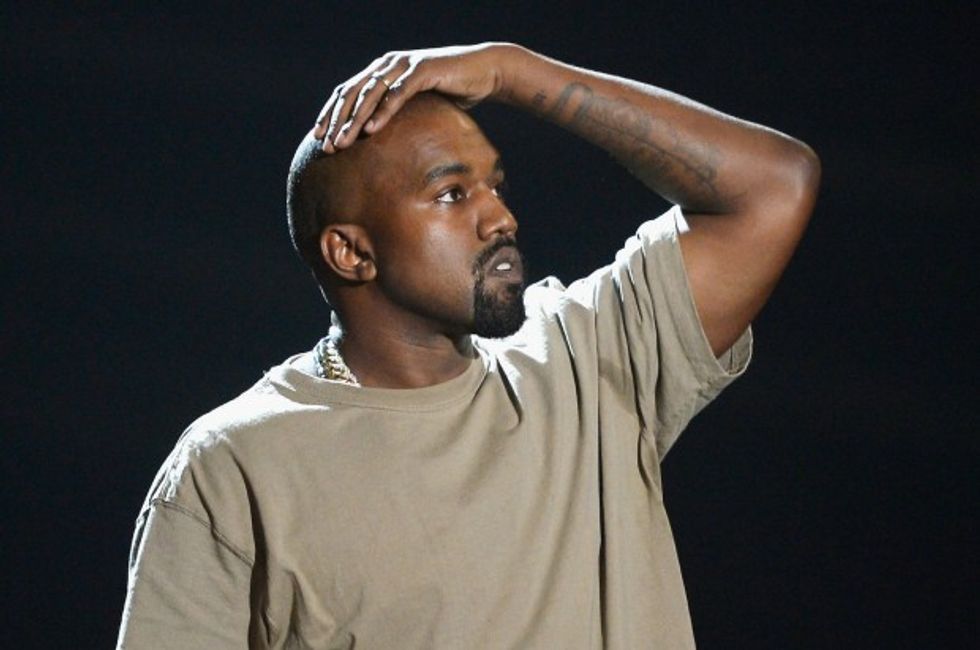 Vanguard Award winner Kanye West speaks onstage during the 2015 MTV Video Music Awards at Microsoft Theater on August 30, 2015 in Los Angeles, California. (Photo by Kevork Djansezian/Getty Images)
Speaking to Vanity Fair, the rapper heaped praise on the retired neurosurgeon, while adding that he is "definitely" still considering a run for the nation's highest office in 2020.
I want everyone to win. When I run for president, I'd prefer not to run against someone. I would be like "I want to work with you." As soon as I heard [Ben] Carson speak, I tried for three weeks to get on the phone with him. I was like this is the most brilliant guy. And I think all the people running right now have something that each of the others needs. But the idea of this separation and this gladiator battle takes away from the main focus that the world needs help and the world needs all the people in a position of power or influence to come together.
West's reference to a "gladiator battle" appears to be aimed at Donald Trump's campaign which has attracted much media attention for its brash demeanor. Carson rests on the other end of the spectrum, approaching politics with a far softer tone.
West announced at the conclusion of his speech at this year's VMAs that he would be running for president in 2020.
—
Follow the author of this story on Twitter and Facebook: