CARMEL, Calif. (TheBlaze/AP) — Police in Northern California say vandals defaced a statue of Father Junipero Serra at the Carmel Mission, where the remains of the recently canonized missionary are buried.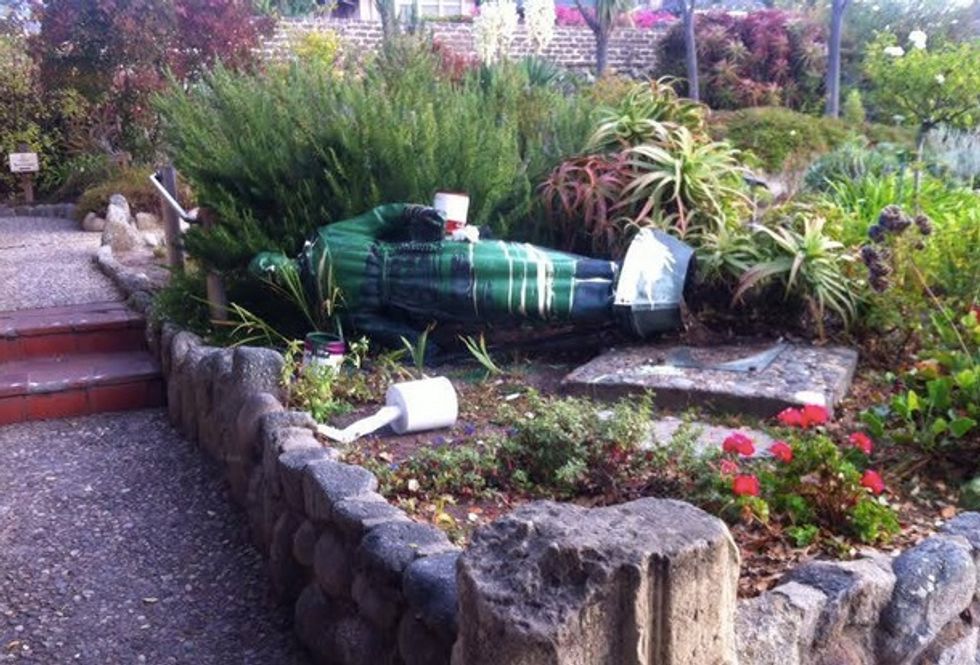 Image source: Twitter
Carmel Police Sgt. Luke Powell tells the Salinas Californian that vandals struck Saturday night, damaging statues, gravesites and signs and spewing green and white paint on doors.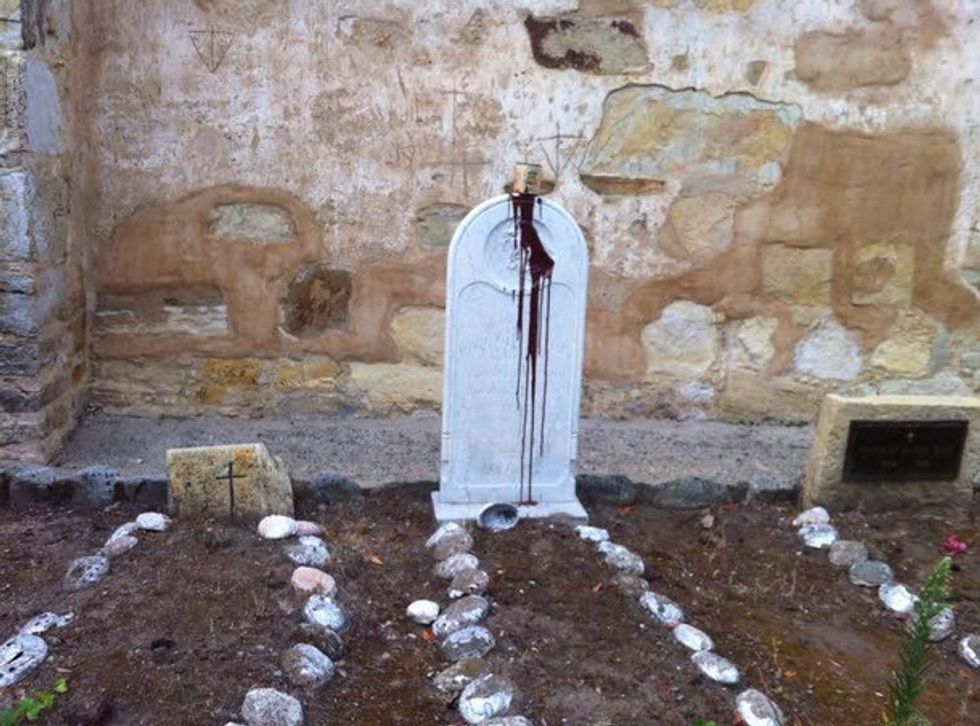 Image source: Twitter
The Mission says a statue of Serra and other historic statues in the courtyard were toppled.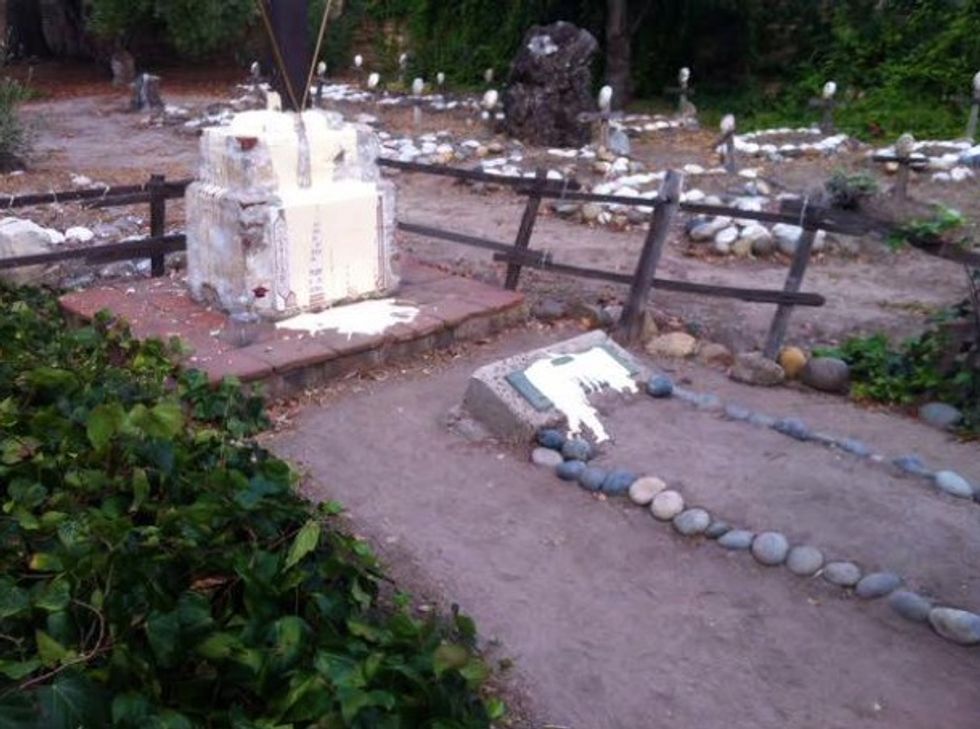 Image source: Twitter
Photos posted on the Mission's Facebook page show someone wrote "Saint of Genocide" on a stone.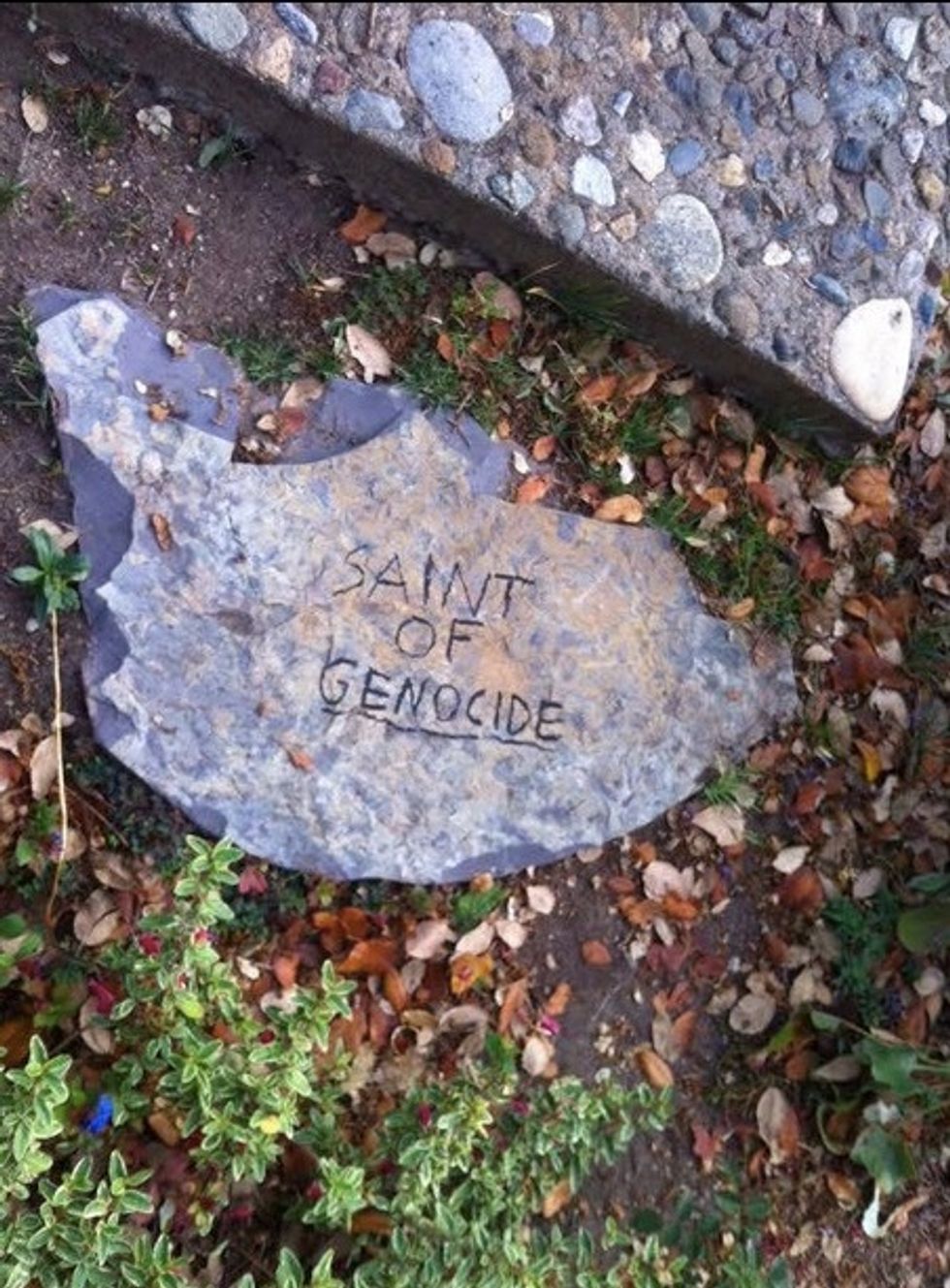 Image source: Twitter
On Wednesday, Pope Francis elevated Serra to sainthood. The 18th-century Spanish friar brought the Catholic faith to California.
Many Native Americans say the missions cut their ancestors off from their traditional languages and cultures and enslaved those who converted to Christianity. The pope's canonization of Serra did spur controversy.
After the cleanup, the mission posted the following message on its Facebook page:
"Thank you to all the many volunteers that came out today to help with the clean-up. You are all a blessing to this community and church."

"Let us remember that we live in a loving community and let us not be discouraged by such things. As St. Serra said, 'Always look forward, never back.'"
—
Follow Dave Urbanski (@DaveVUrbanski) on Twitter