A Texas-based conservative law firm says it has had a 400-percent increase in requests for legal assistance following the Supreme Court's Obergefell v. Hodges decision that legalized gay marriage across America in June.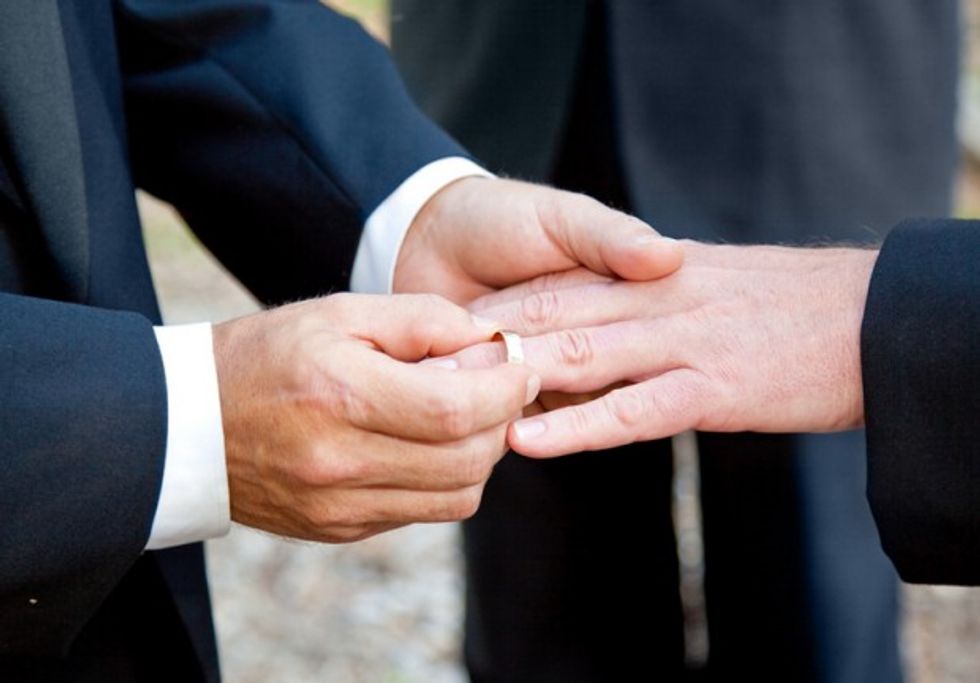 Photo credit: Shutterstock
"At Liberty Institute we have seen our requests for legal help go up 400 percent just since the Supreme Court's gay marriage decision," Jeff Mateer, general counsel for the Liberty Institute, said during a panel discussion Saturday at the Values Voter Summit in Washington.
He continued, "You can imagine the 12 lawyers who work with me, even our vast army of volunteer attorneys who work with us. We can't keep up with all those requests."
These comments were made during the panel, "Are You Ready for the Coming Legal Attack?" during which Mateer — who was joined by fellow Liberty Institute staffers Michael Berry and Ken Klukowski — said requests jumped from 15 per week to between 60 and 75, the Christian Post reported.
This substantial increase comes after Mateer previously told TheBlaze that his organization was flooded with more legal requests for assistance on June 26 — the day that the Supreme Court legalized gay marriage — then it had been for every day in 2015 combined. 
Mateer also said at the time that he believes people are scared, confused and misinformed by the "mainstream media" in the wake of the ruling, and that he's worried religious people will stay silent — a dynamic that he believes could work against the defense of religious freedom.
"What I'm worried about is that people of faith won't stand up, and the result will be … a retreat into our places of worship, and there won't be engagement," he said. "And it will be de facto that holding these beliefs are penalized and punished."
Months later, it appears that the Liberty Institute is still fielding additional phone calls from concerned individuals who are looking for legal assistance and religious liberty protections in the wake of gay marriage legalization.
AP
President Barack Obama indicated at a Democratic fundraiser on Sunday that he doesn't support the use of religion to "deny our fellow Americans their constitutional rights," though Pope Francis seemingly backed conscience rights in an interview with reporters on Monday.
Mateer's revelation comes after an Oregon bakery was fined $135,000 for refusing to make a same-sex wedding cake and a Kentucky clerk was briefly jailed over her defiant choice not to issue marriage licenses.
(H/T: Christian Post)