Planned Parenthood President Cecile Richards is set to lash out Tuesday at the organization responsible for a series of undercover videos purporting to show the abortion-provider engaging in the sale of fetal tissue for profit, according to a copy of her prepared remarks provided to TheBlaze by the House Committee on Oversight and Government Reform.
In her defense of Planned Parenthood, Richards will frame the videos as an attempt by the Center for Medical Progress to use "discredited, doctored videos" to "smear" the organization.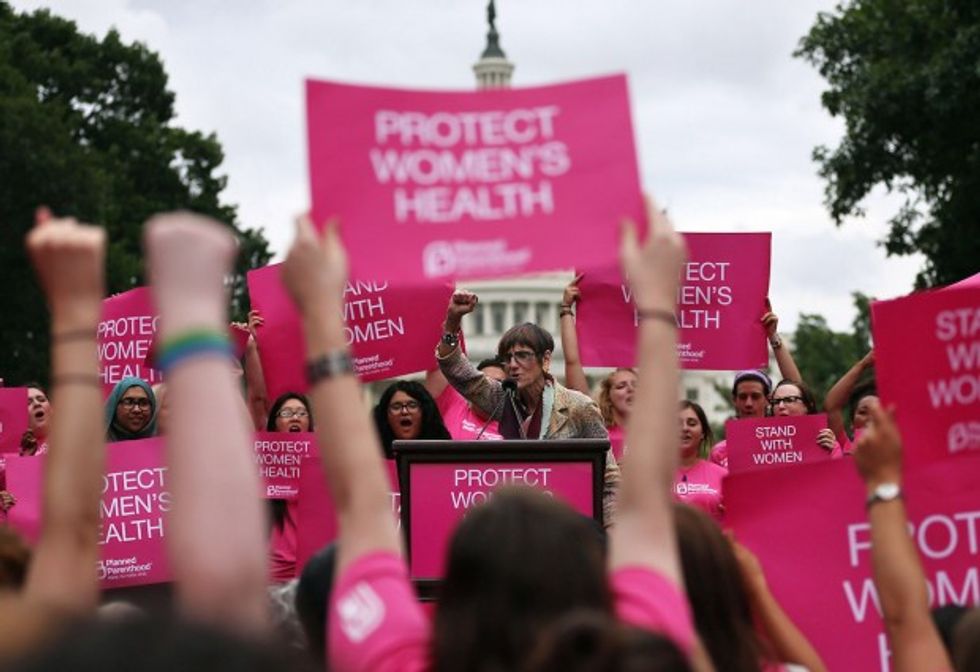 A pro-choice rally on Capitol Hill, July 11, 2013 in Washington, D.C. (Photo by Mark Wilson/Getty Images)
Richards will contend that Planned Parenthood "adheres to the highest standards" and will say she is "proud" of the organization's "limited role in supporting fetal tissue research."
"For the few centers that are involved with fetal tissue research, our guidance goes above and beyond the requirements of the law," she is set to say.
According to Richards, the Center for Medical Progress "sought to infiltrate Planned Parenthood affiliates and tried unsuccessfully to entrap Planned Parenthood physicians and staff for nearly three years."
"It is clear they acted fraudulently and unethically — and perhaps illegally," she will testify. "Yet it is Planned Parenthood, not Mr. Daleiden, that is currently subject to four separate congressional investigations."
Read Richards' Prepared Remarks in Full: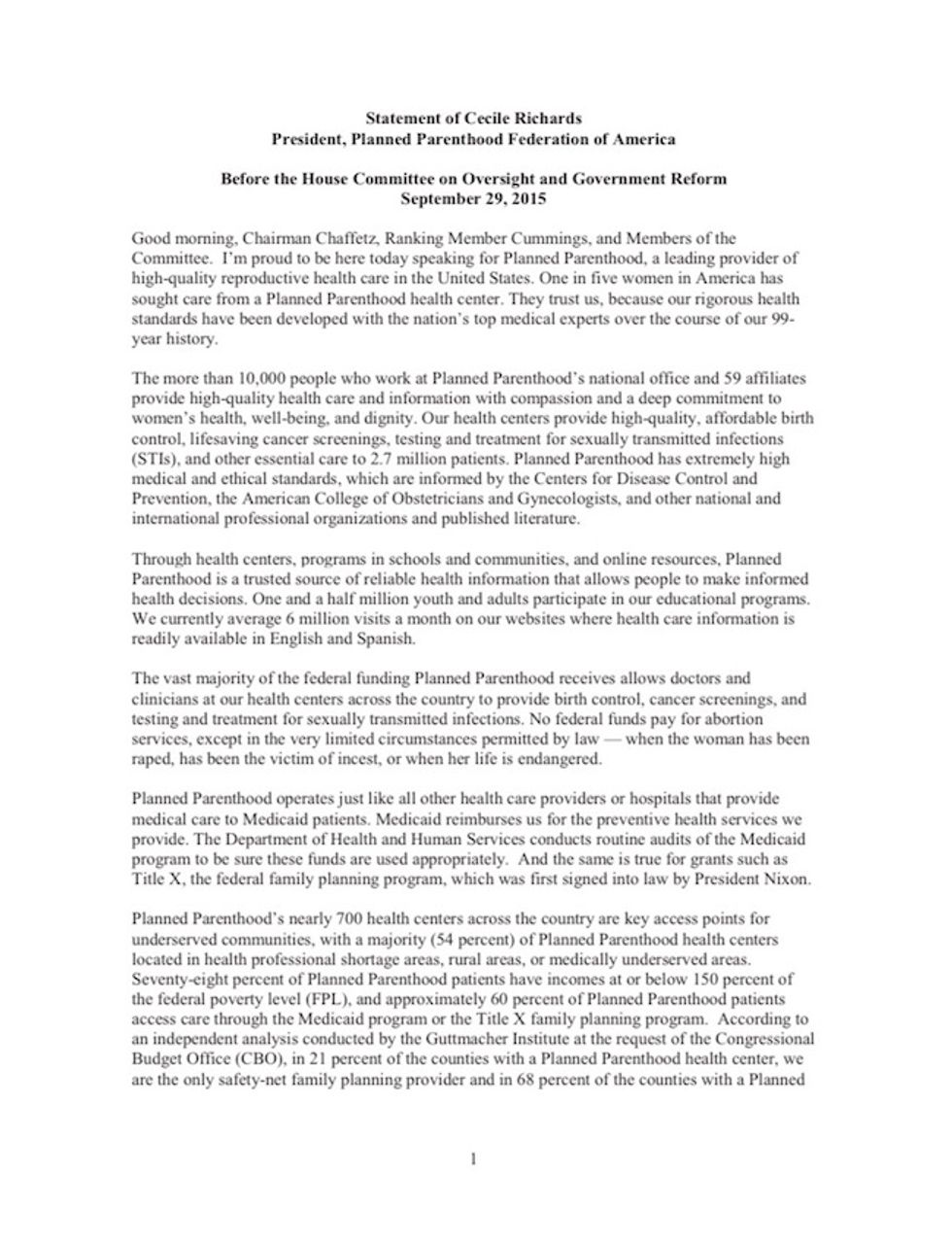 Image source: House Oversight Committee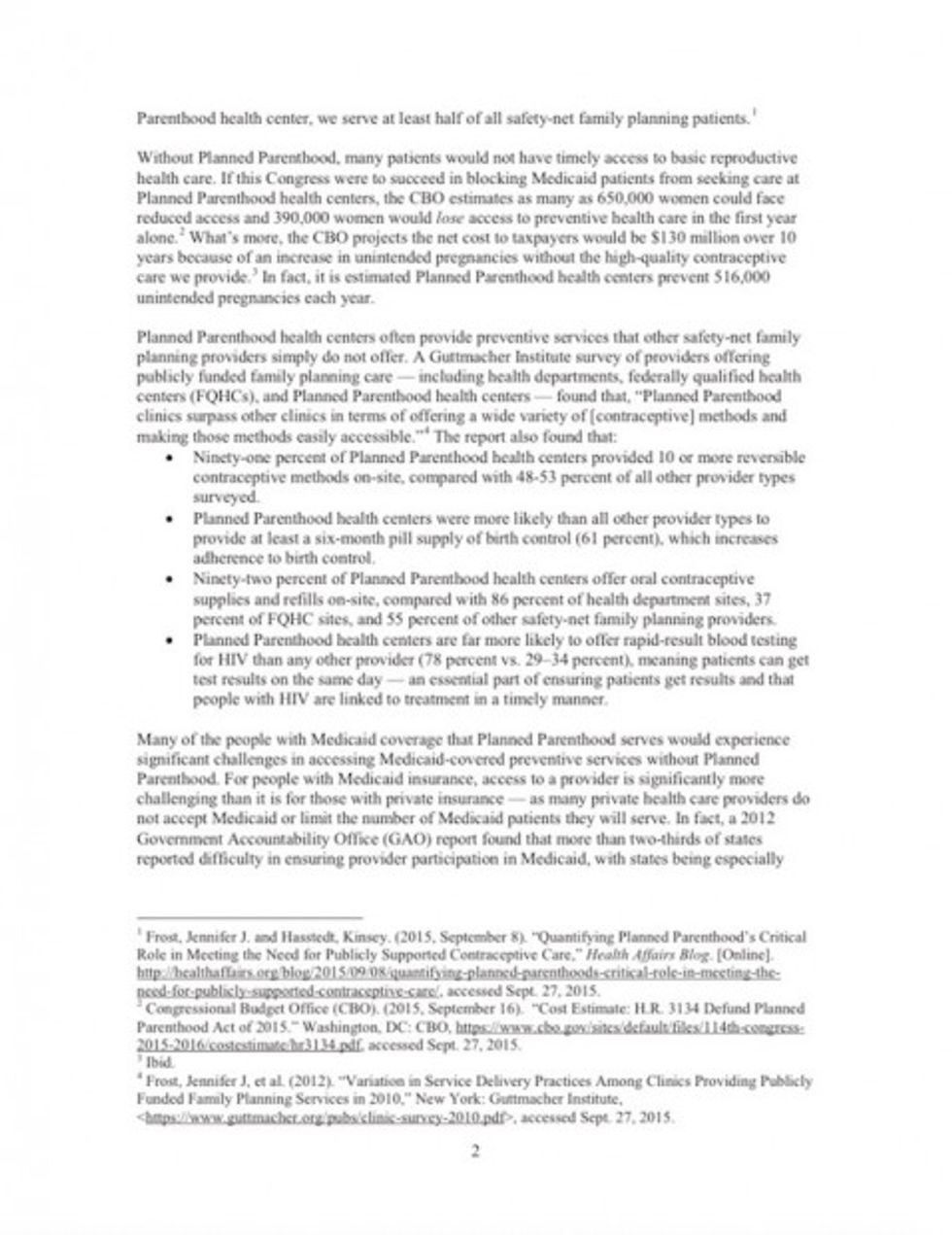 Image source: House Oversight Committee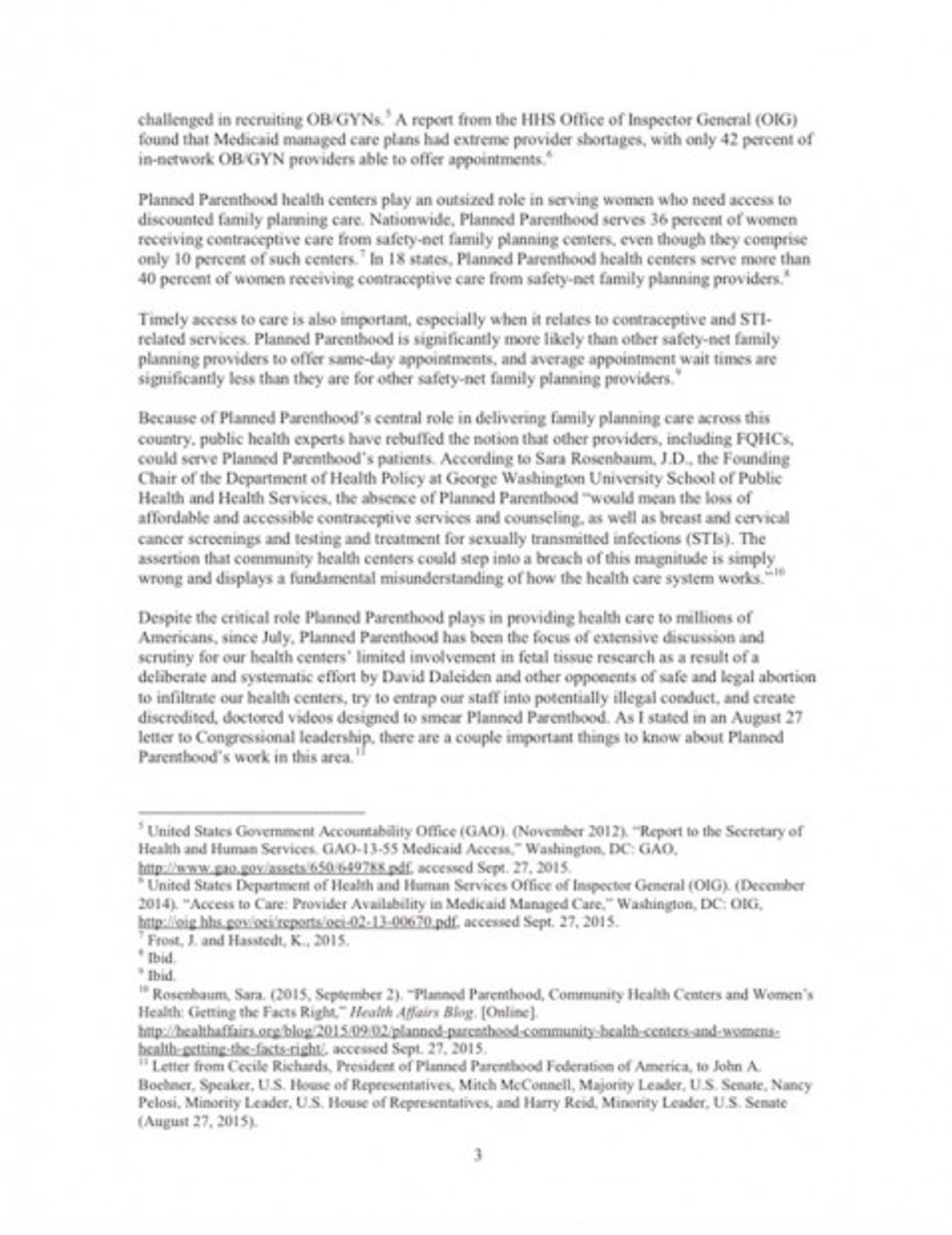 Image source: House Oversight Committee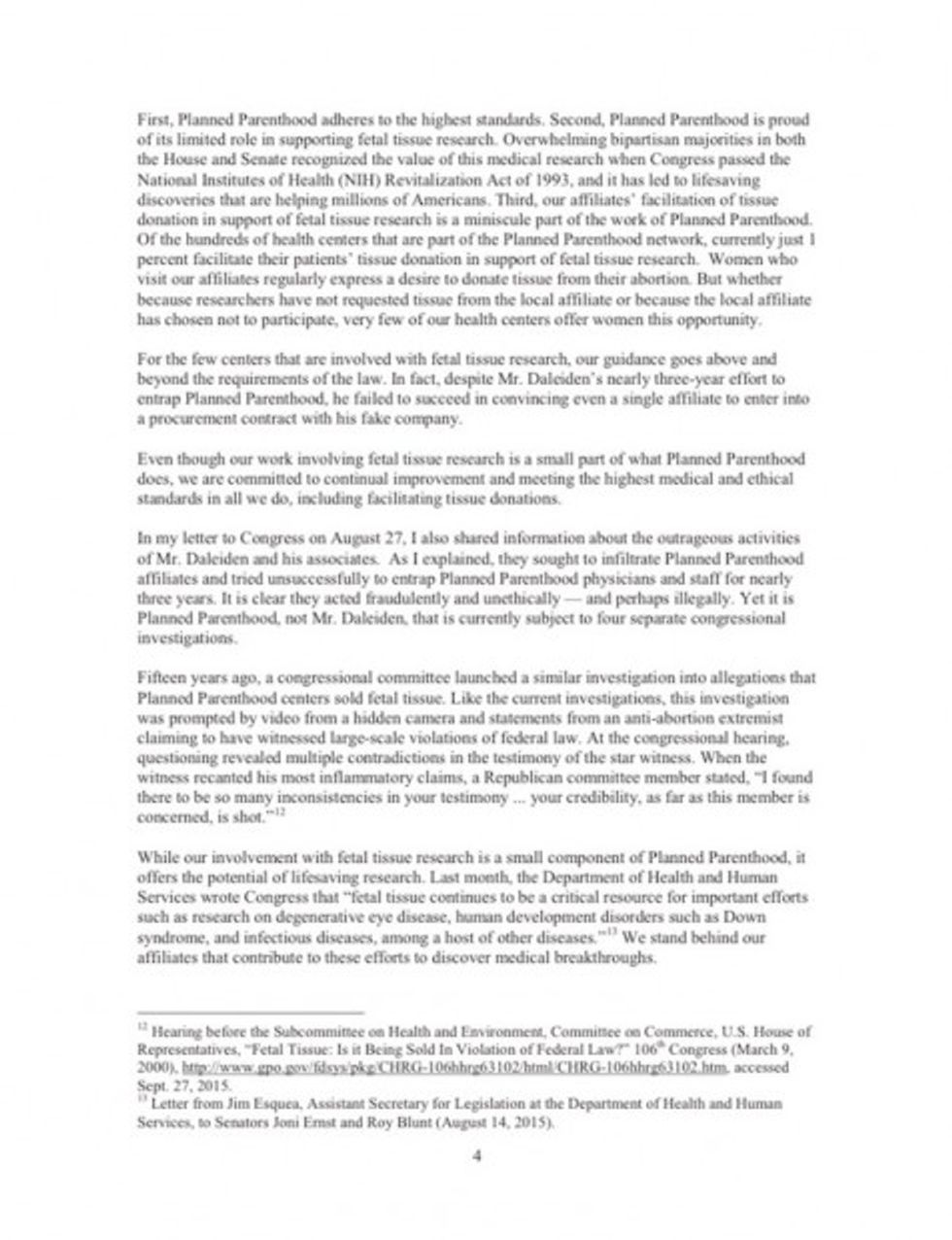 Image source: House Oversight Committee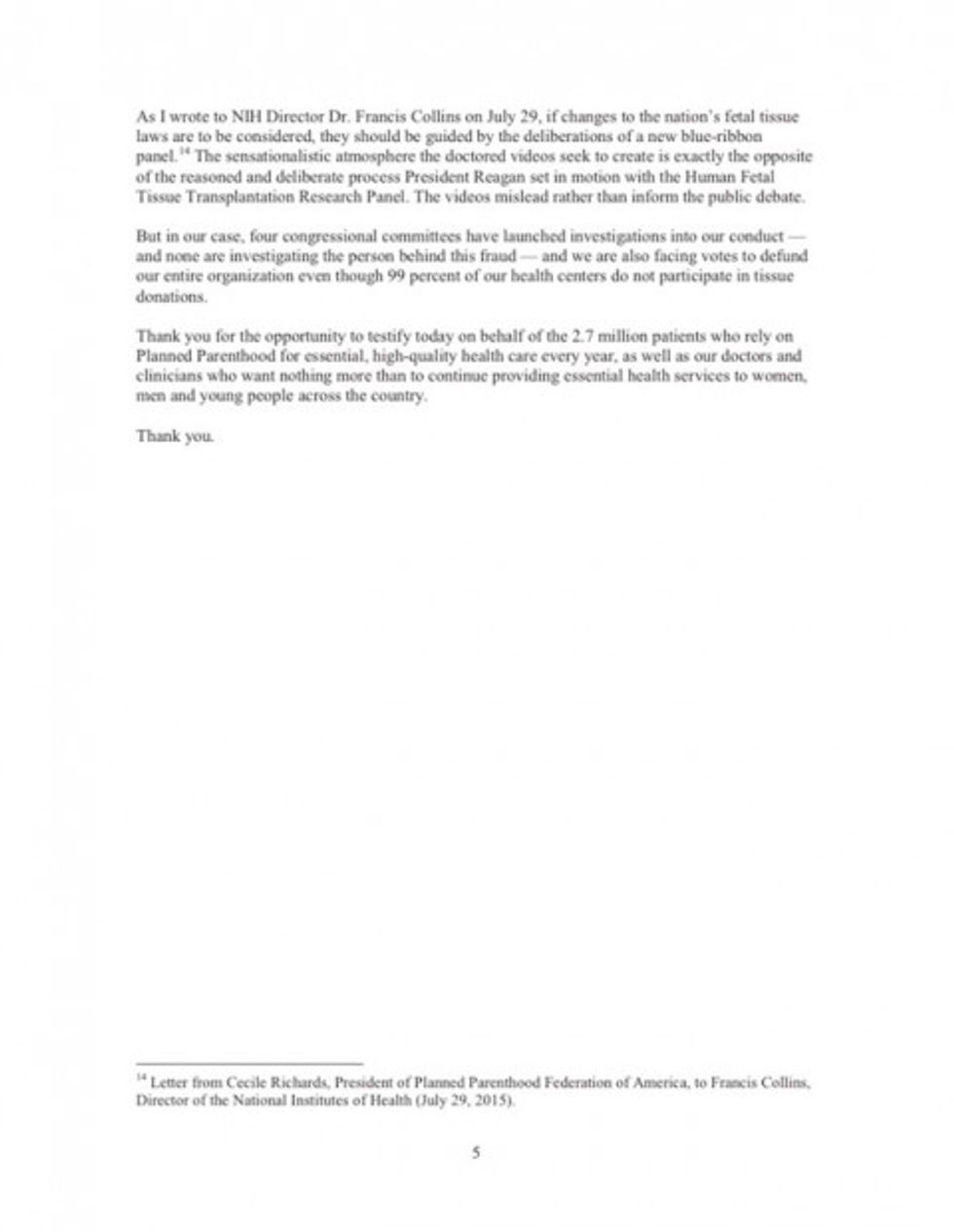 Image source: House Oversight Committee
—
Follow the author of this story on Twitter and Facebook: