A frightening collision between St Louis Cardinals outfielders Stephen Piscotty and Peter Bourjos resulted in Piscotty being carted off the field on a stretcher, his head and neck wrapped in a brace.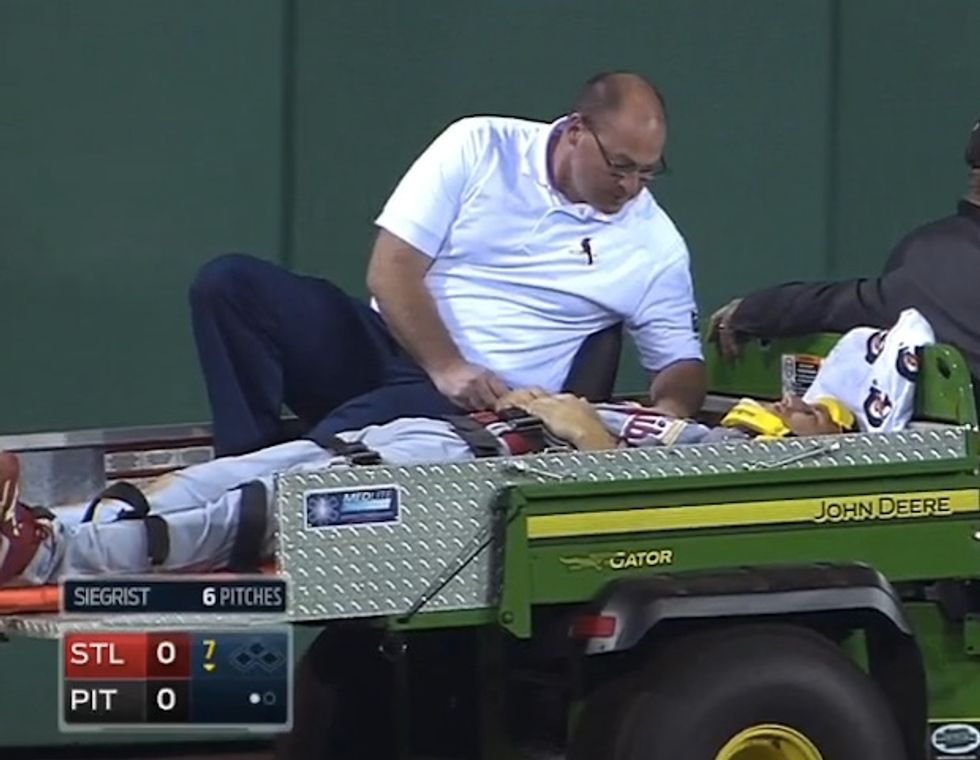 Image source: ESPN screen capture
Coming from opposite directions, Bourjos and Piscotty were racing towards a sinking line drive headed towards the gap in left-center field. As Piscotty dove for the ball, Bourjos also extended his body, reaching to make the catch.
Piscotty's head slammed into Bourjos' knee as the centerfielder caught the ball.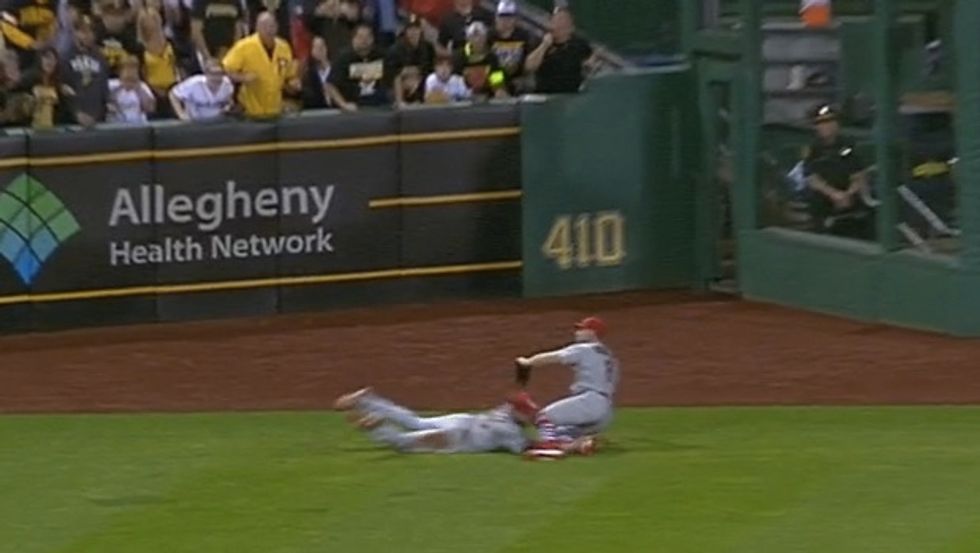 Image source: ESPN screen capture
Piscotty collapsed on the field, appearing to be knocked unconscious. Bourjos jumped to his feet and began calling for medial help as he showed umpires he had also made the catch for the out.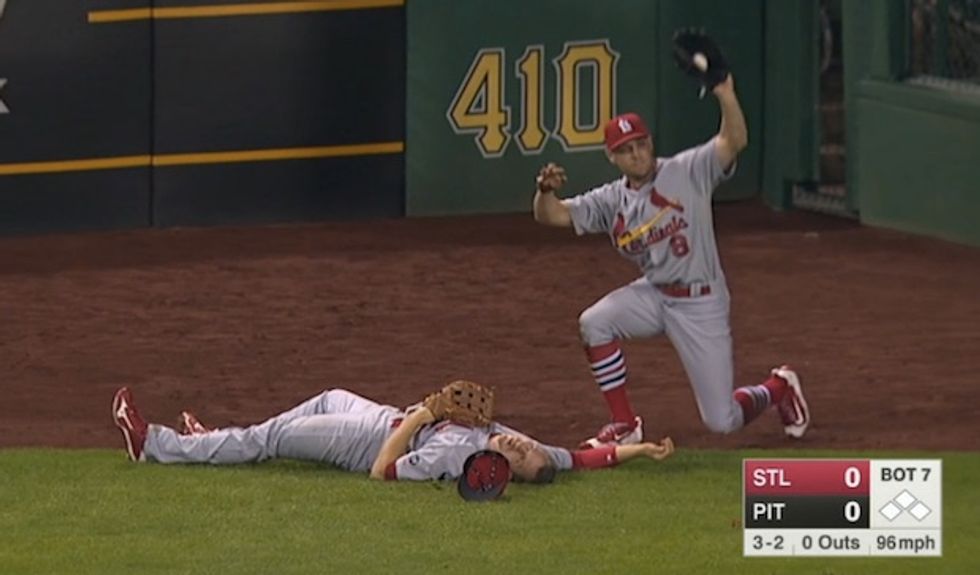 Image source: ESPN screen capture
The crowd sat silent for roughly sixteen minutes as doctors and paramedics assessed Piscotty and prepared to transport him from the field.
ESPN reported Piscotty suffered a bruised head and spent the night in a Pittsburgh hospital for observation.
The Cardinals won the game 3-0.
Watch the frightening collision: