A woman says two New York Police Department officers forced her to drink with them and that one touched her inappropriately while she was trying to report her rape.
According to a lawsuit filed Tuesday against the two officers and the city, the 25-year-old nursing student alleges that two sex crimes officers, Detective Lukasz Skorzewski and Lt. Adam Lamboy, flew to Seattle, where she had moved after her alleged rape in a New York City apartment in 2013, and acted in a "gross and repugnant dereliction of their duties and a severe abuse of their position and power."
The woman, whom TheBlaze is not naming, is seeking $3 million.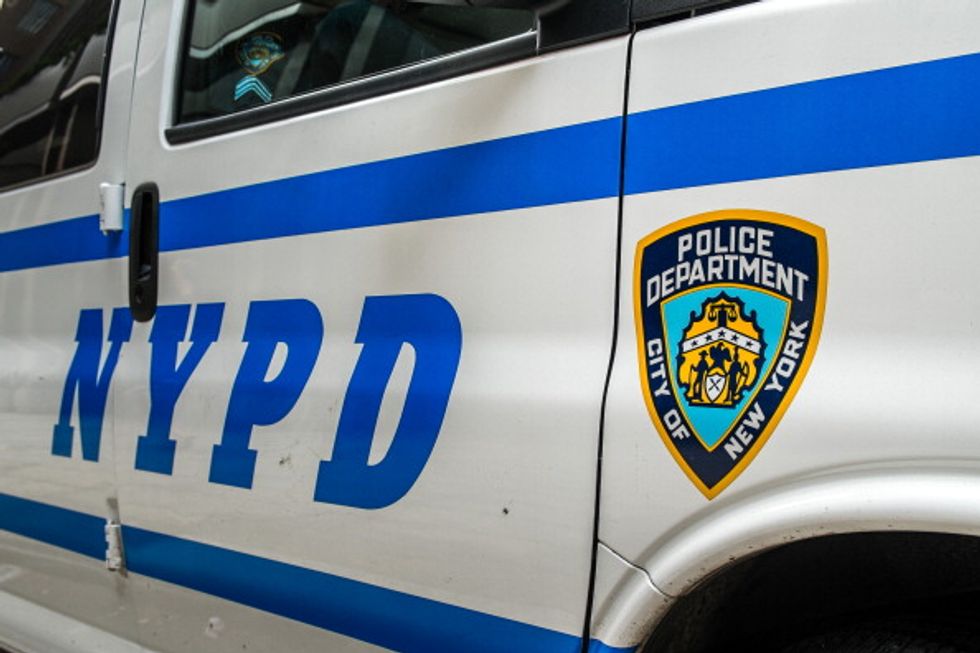 Getty Images
The lawsuit alleges that on July 6, 2013, the two officers met the plaintiff at a Seattle bar to discuss her sexual assault complaint. When she expressed discomfort at meeting in such a social setting, Lamboy, 44, said it would be "OK" and "we'll protect you," the lawsuit alleges.
Lamboy and Skorzewski then spent several hours buying drinks for themselves as well as the plaintiff, the lawsuit says. At one point, the officers were allegedly cut off because they were too intoxicated. As she was unable to drive home, the lawsuit says the plaintiff was coaxed by the officers to spend the night on their hotel room's couch.
The lawsuit then goes on to describe a chilling scene the next morning: Skorzewski, 31, allegedly climbed into bed with the plaintiff, began to touch her and expressed his desire to kiss her. According to the suit, she told him that she did not feel comfortable with that, but he began to kiss her anyway. For the next 20 to 30 minutes, the lawsuit describes, she kept trying to push his hands away when he attempted to put them down her pants.
"Eventually, [she] was able to get out of bed and retreated to the shower where she began to cry," the lawsuit states. "When [she] returned to the room, she was confronted by Skorzewski who implored [her] not to divulge what had transpired to anyone. 'It can't leave this room,' stated Skorzewski."
The officers warned the plaintiff that her case would be jeopardized if she spoke of any of their activities to anyone.
"The plaintiff was fearful that the underlying sexual assault investigation would be jeopardized if she did not remain silent as to the events which took place with the investigating officers," the lawsuit states.
After the officers left, Skorzewski, who was married, began to call and text the plaintiff everyday for the next two months and said he'd "never bonded with a victim like this before," the lawsuit alleges.
In an interview with the New York Daily News in January, the plaintiff said Skorzewski became "like a big brother figure" to her and would discuss his other cases with her. Eventually the calls stopped, however, and she confronted him in an email.
"He responded by blaming everything on me and saying I messed up his personal life," she said.
The plaintiff returned to New York City in October 2013 to participate in a "controlled call" with her alleged rapist in an attempt to get him to admit to the initial crime. That call was unsuccessful, and her case was dropped in November 2013 without any explanation to her, the lawsuit says. She eventually moved back to the city in January 2014 to complete her nursing degree.
The police department's Internal Affairs Bureau launched an investigation into the officers and in December 2014 said their findings "partially substantiated" the claims against the officers. Lamboy pled guilty to departmental charges of "prohibited conduct" for taking a victim out for drinks and not supervising his subordinate officer. He had his pay docked and was transferred to a different unit where he eventually retired.
Skorzewski also pled guilty and was suspended, demoted in rank and removed from the NYPD's Special Victims Unit.
At the time, the New York Daily News reported that Lamboy was also under investigation for getting paid overtime for days he had not worked. He was ordered to repay $5,000, lost 45 vacation days and was suspended 15 days without pay. He lost his command as NYPD's Manhattan Special Victims Division and was transferred to a division in Queens, the Daily News reported.
The Daily News reported that Skorzewski was docked 30 vacation days, suspended 10 days without pay and was transferred to a division in Queens while on a one-year probation.
"What the detective did was immoral, certainly. It was wrong. But it wasn't criminal," a police source told the Daily News of the allegations against Skorzewski.
"The plaintiff was a 23-year-old student who trusted NYPD enough to report a serious crime to them," Meaghan Ybos, executive director of People for the Enforcement of Rape Laws, a Memphis-based policy and advocacy group that monitors law enforcement's responses to reports of sexual violence, told TheBlaze. "Instead of investigating the sex crime she reported, the NYPD sex crimes detectives assaulted her, then threatened to keep her quiet, according to the complaint."
"The NYPD SVU violated the plaintiff and the community at large," Ybos said. "I applaud the plaintiff for asserting her rights. I hope her bravery inspires other sex crime victims."
The lawsuit for $2 million for special and compensatory damages, $1 million for punitive damages and reasonable attorney's fees and costs.
A representative for the NYPD said they had not received a copy of the lawsuit yet. A representative for the city of New York did not return requests for comment from TheBlaze Thursday morning.