Four teenagers in Tuolumne County, California, have been arrested on charges of conspiring to carry out a mass school shooting in which they planned to "kill as many people as possible."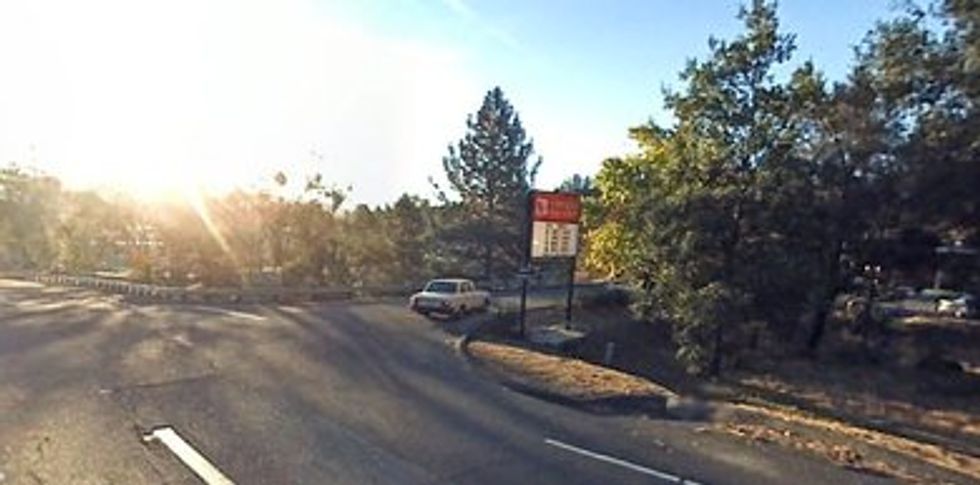 The entrance to Summerville High School in Tuolumne, California. (Image source: Google Maps)
The Tuolumne County Sheriff's Office foiled the teens' alleged murder plot just one day before a gunman opened fire at Umpqua Community College in Roseburg, Oregon, killing nine people and injuring several others,  KCRA-TV reported.
"They were going to come on campus and shoot and kill as many people as possible at the campus," Tuolumne County Sheriff Jim Mele said.
Investigators said that officials with Summerville High School contacted them Wednesday about three students who were making threats against students and faculty. Authorities conducted interviews at the school and found one more student who was also allegedly involved.
Mele said each of the four suspects admitted to planning the mass shooting and were arrested on charges of conspiracy. Police didn't find any guns at their homes but did find written plans, which included the names of their would-be targets, where the shooting was to be carried out and how it was to be carried out.
The teens were in the process of obtaining weapons when they were arrested, according to KCRA.
(H/T: Mediaite)
–
Follow Jon Street (@JonStreet) on Twitter