Zookeepers fed Kumbali, played with him, made sure he was warm enough and watched him grow.
But eventually the cheetah cub, who was raised by hand after zookeepers determined he was not getting enough milk from his mother, needed a four-legged friend.
That's where Kago comes in. The lab-mix puppy was rescued, washed, quarantined and then ready to play.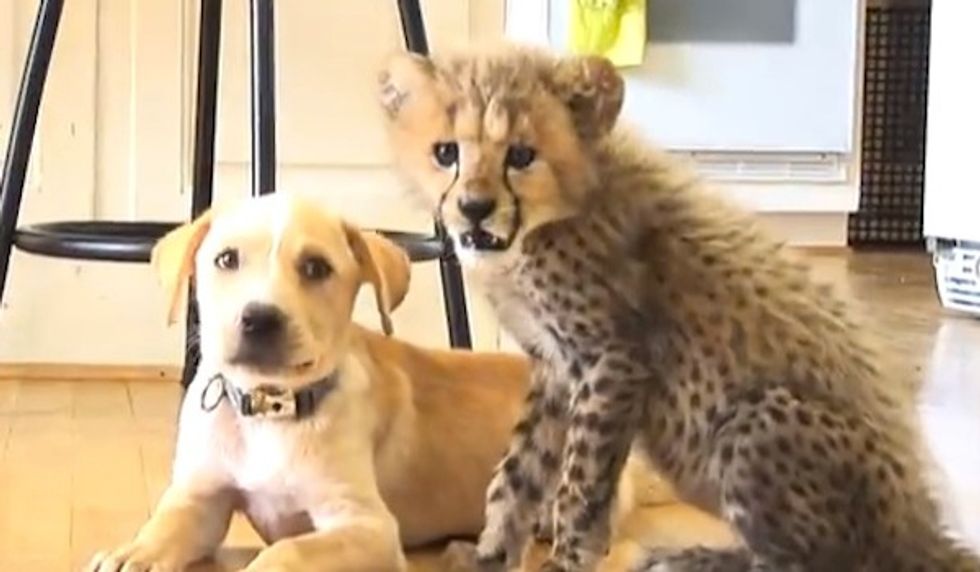 Image source: YouTube
A video from the Richmond Zoo in Virginia shows Kumbali and Kago's relationship from the moment they first met through the development of their "brother-like" bond.
Though Kumbali gave Kago a few initial hisses and swats, the dog was unfazed and his determination payed off.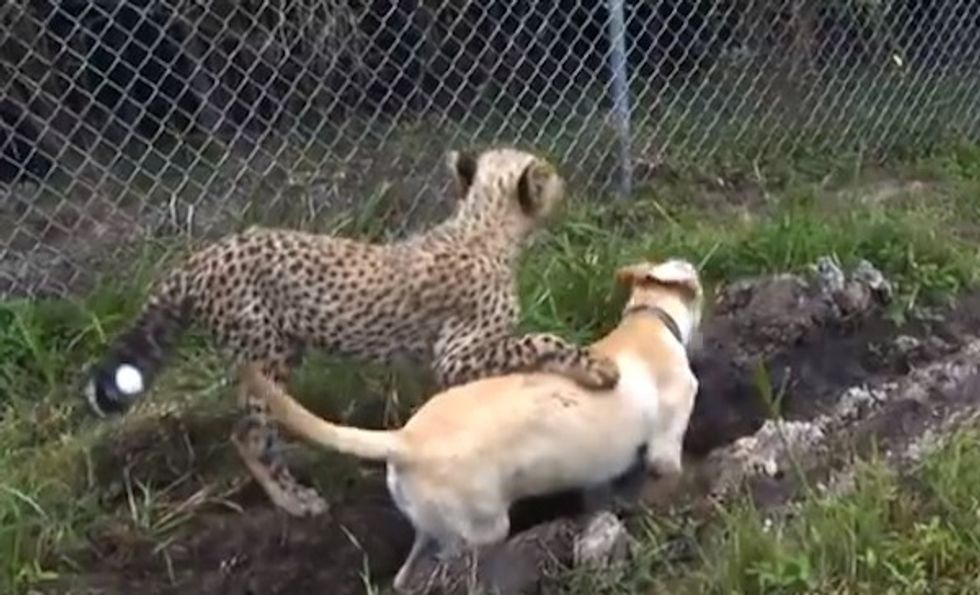 Image source: YouTube
"Even though this symbiotic relationship would never happen in the wild, it has been very successful in captivity," the narrator of the zoo's video stated. "Dogs have been used as companion animals to cheetahs for over 30 years."
Watch this video of their adorable relationship and cue the "Fox and the Hound-Best of Friends" music:
According to the Richmond Times-Dispatch, both the cub and the puppy will be 5 months old soon and are both about 20 pounds. Eventually though Kumbali will reach up to 80 pounds to Kago's expected 40 to 50 pounds.
But the zoo's director, Jim Andelin, told the newspaper he's not worried.
"Kago is the dominant one in this relationship," he said.
Watch the Times-Dispatch's report: